Mattel Is Releasing WWE Ghostbusters Action Figures Because Why Not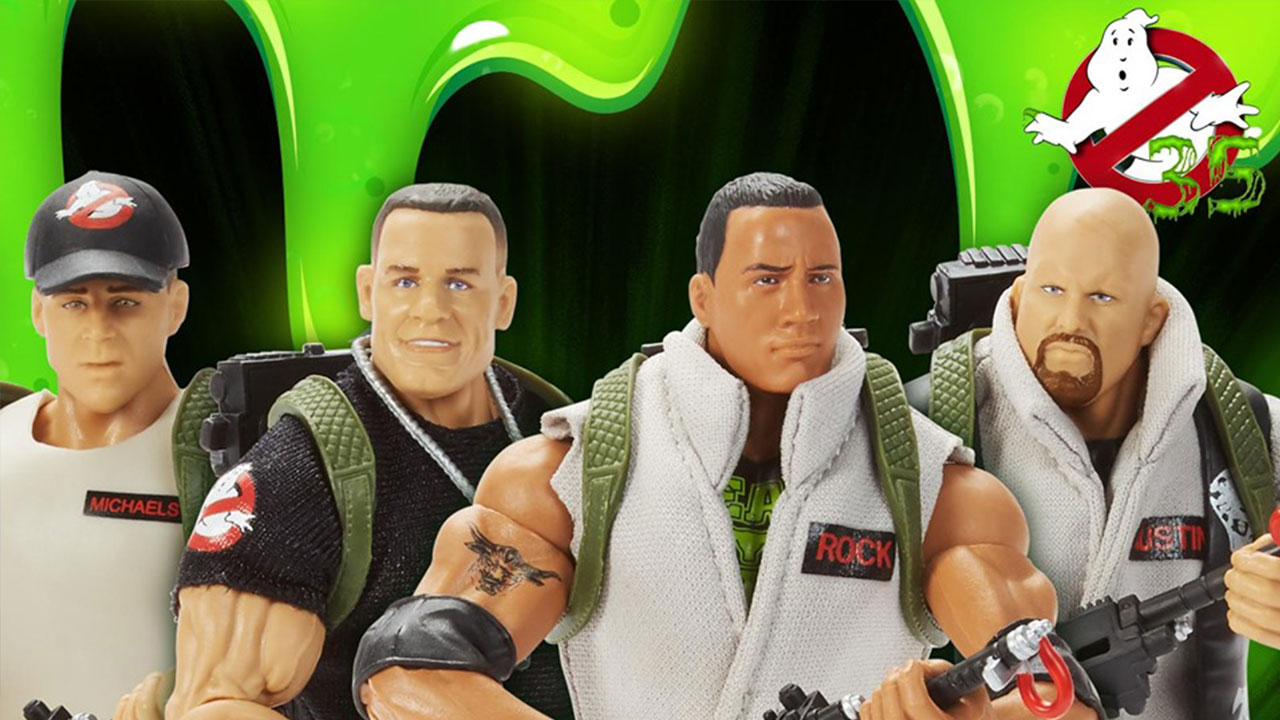 In order to celebrate the 35th anniversary of the original Ghostbusters movie, toymaker Mattel has unleashed four brand new action figures. No, these won't be tiny replica's of the film's original cast, but instead four new, yet familiar faces from another ass-kicking realm altogether.
WWE stars "Stone Cold" Steve Austin, Dwayne "The Rock" Johnson, The Heartbreak Kid, Shawn Michaels, and John Cena will soon be gracing store shelves, dressed head to toe in some throwback ghost-busting gear. Gone are the bright tights and extravagant garb typically associated with these body-slamming titans of wrestling – instead all four dawning throwback Ghostbusters uniforms complete with proton packs and the ubiquitous Stay-Puft marshmallow man emblazoned on their outfits.
You may be wondering exactly who these muscled men of make-believe will battle, but fear not, as Mattel has that covered too. Wrestling fans will rejoice as The Undertaker joins the lineup as the villain de-jour. Cast in glowing purple ooze, this Gozer looking son of a gun is just looking for trouble, which the boys look ready to tackle in true WWE style.
Sure, you may be thinking "What? This seems like a stretch, even for crossovers." Well, did I mention the Undertaker comes with a removable hat and little championship belt? See, you've already forgotten how silly this whole thing is, haven't you?
These figures are just the latest offering from Mattel, who in the past has released Scooby-Doo and Flintstone's versions of popular WWE wrestlers to boot. The company's announcement at this year's Comic-Con comes as only the latest in a long line of co-branded content for the ever-popular fantasy franchise. Just a few weeks ago, Director Ivan Reitman and his son, Jason, sat down to discuss the new reboot, with Jason telling fans his goal is to create "a love-letter to the original movie," which is good news for fans who treasure the original.
Fans of both ghosts and guys who beat the hell out of each other can find these new additions in the toy aisle beginning this fall exclusively at Walmart stores nationwide.