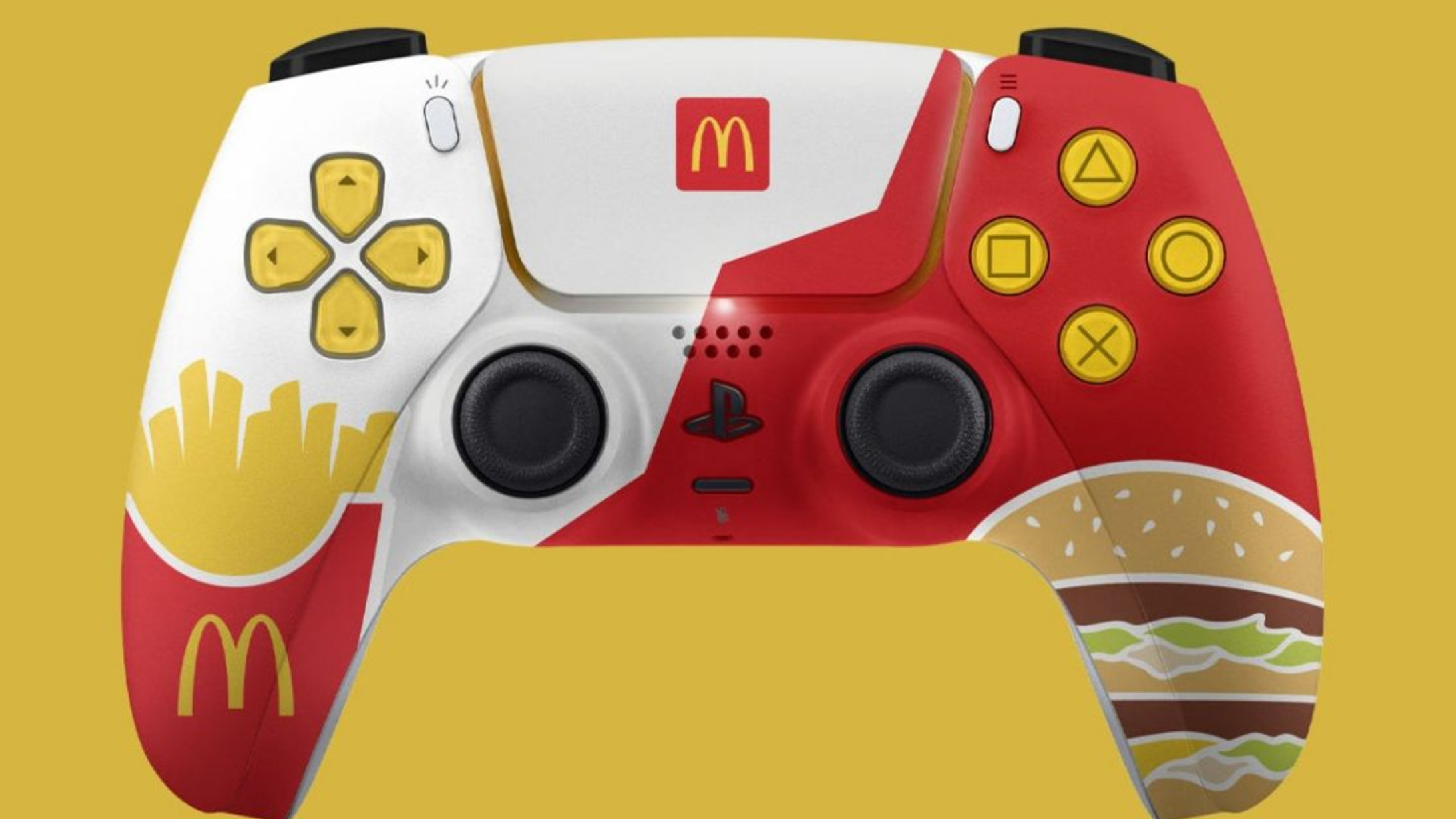 Credit: McDonald's Australia
McDonald's has been around long enough that you think you've seen every marketing trick up their red and white striped clown sleeves. But then they turn around and surprise you. Like the chain did recently in Australia when they had plans to give away custom PlayStation 5 controllers. But Sony stepped in and shut that down ASAP, leaving us only with the artwork and dreams that never materialized.
McDonalds Has Created A Limited Edition #PS5 Controller That Aussies Can Win https://t.co/cZ2KJfOBfi pic.twitter.com/sfRu11X76z

— PressStartAustralia (@PressStartAU) July 30, 2021
The company was celebrating its 50th birthday in Australia and as everyone knows, that's the birthday you recognize with custom video game controllers. They planned to give some to streamers and give away the rest in a competition.
Some people hate it. I….kind of like it? I'm not the biggest custom controller guy, but I like the randomness of a fast food-themed controller and throwing some burgers and fries into the mix is never a bad idea when in the midst of a gaming sesh.
Sony stops McDonalds from giving away limited edition fast food-themed DualSense controllers to celebrate the fast-food company's 50th birthday. https://t.co/w5Xl84drH1 pic.twitter.com/h4wdpC0Na6

— PlayStation LifeStyle (@PSLifeStyle) August 2, 2021
McDonald's did major damage control and said the design was internal and never intended to be shared with the media. Nevermind that the chain had an entire stream week promotion that had to be scrapped, or that they initially called it a delay.
McDonald's Australia had to mea culpa and announced Sony had never authorized the giveaway. But…maybe they should, now. Why not get round two of the publicity? And honestly, these things need to go worldwide. Forget one tiny country, take the burger controller worldwide.
It may not have been their plan, but sometimes life gives you lemons, and you gotta make burger controllers out of them. Hopefully, Sony will wise up and get on board with French fry customs and open the floor for a whole range of fast food cross-overs.