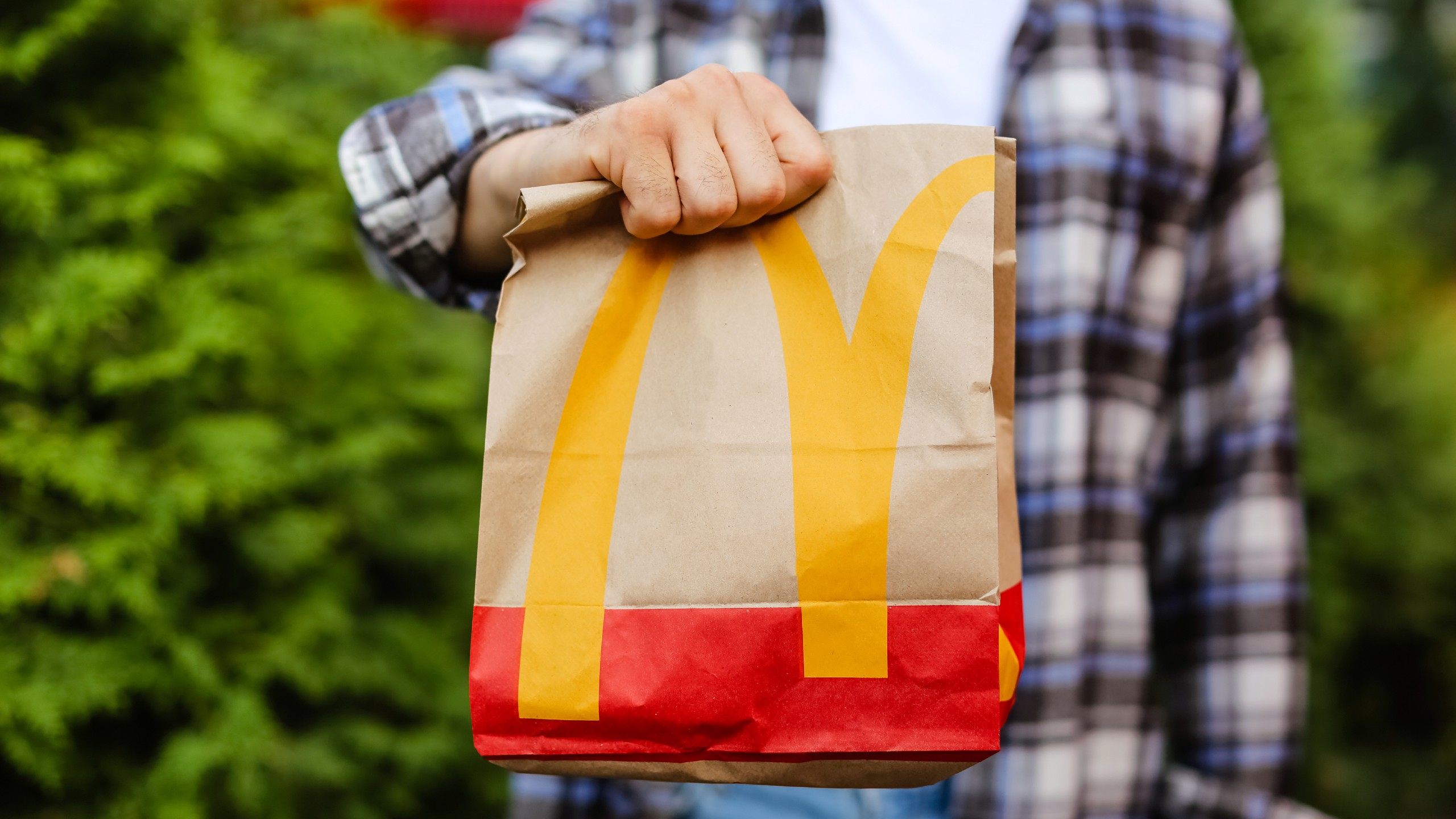 Credit: Shutterstock/Eliz A
It doesn't matter if you're on team McDonald's, team Burger King, or team "I don't eat fast food" (yeah, I see you. I feel your judgment). Acts of kindness supersede any allegiances, especially during particularly trying times. When recent tornadoes left a wake of destruction throughout Kentucky and beyond, the fast-food chain fired up their McRig and got to work.
The lives of Mayfield, Kentucky residents changed in mere minutes on the night of December 10. The devastating tornado destroyed homes and businesses, leaving the community to collectively mourn for their incredible losses. As the people of Mayfield came together, relief efforts began around them.
Local McDonald's franchise owners joined forces with McDonald's USA to bring hot meals to their community, completely free of charge. Though the city didn't have power, the McDonald's McRig functions as a mobile kitchen. Using the tractor-trailer to prepare grab-and-go meals, McDonald's staff served cheeseburgers, sliced apples, French fries, and pre-packaged drinks to locals.
"There are so many people who are working together to help one another rebuild our community and our livelihoods," local McDonald's Owner/Operator Michael Love Jr. told Murray Ledger. "As soon as we saw the extent of the devastation to our community, and those around us, we began working to bring the McRig to Mayfield to help take care of the people that mean so much to us."
McDonald's has a long-standing tradition of stepping up for communities during times of need. From supporting relief efforts to giving back to medical workers, the fast-food franchise knows how impactful a bit of positivity can be during dark times. In total, McDonald's donated over 2,300 hot meals to those who desperately needed them.
"I am proud to serve Mayfield and other western Kentucky communities," Michael Love Jr. said. "These communities are so strong, and we will rebuild even stronger, together."