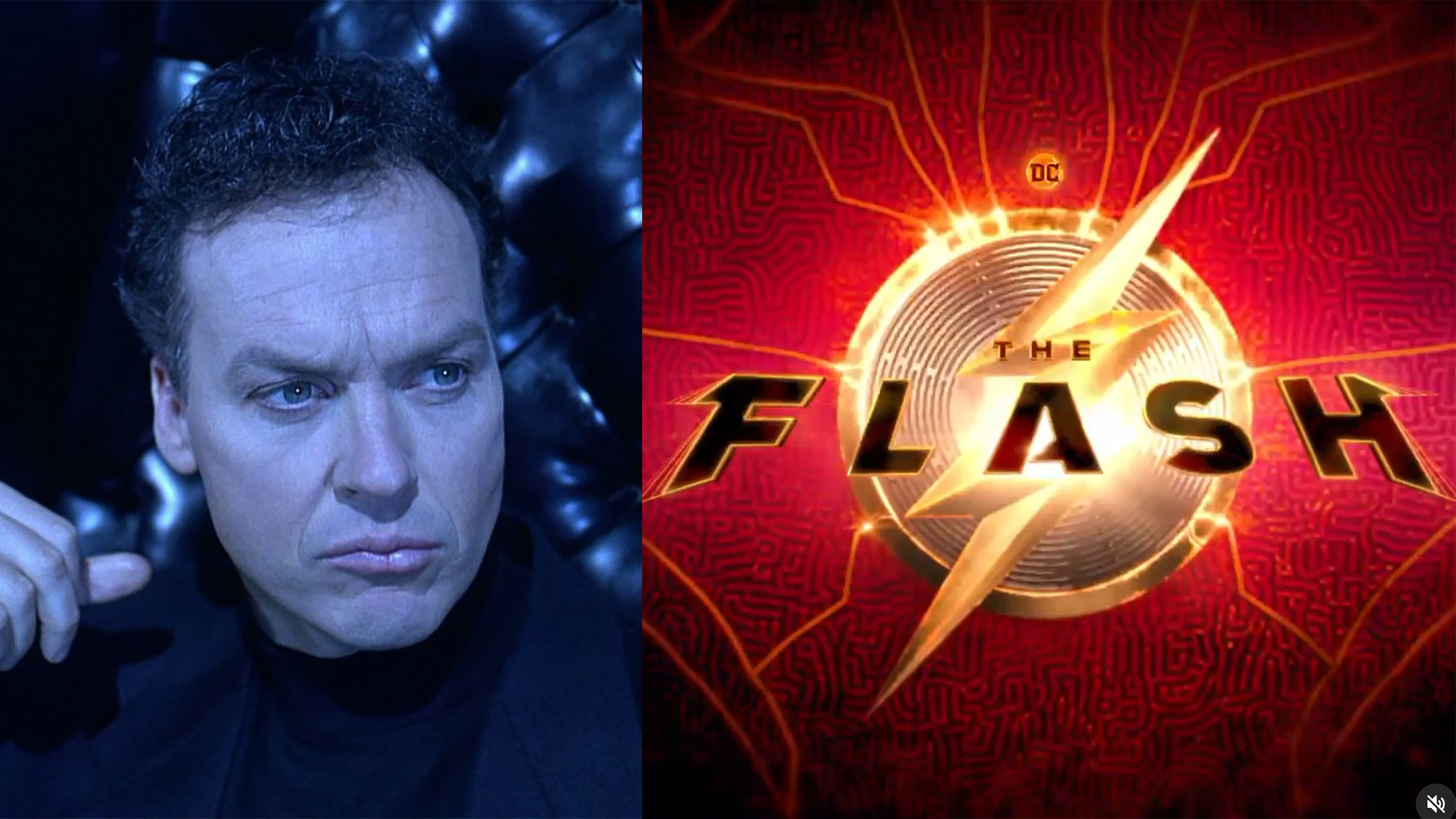 Credit: Warner Bros Instagram/andy_muschietti
The multiverse is everywhere!
Not only is the MCU moving full-speed ahead with the concept – the next Doctor Strange movie has "multiverse" in the title (WandaVision further hinted at its emergence), and after months of rumors, Alfred Molina confirmed that he's bringing back Doctor Octopus for Spider-man: No Way Home – DC is also opening up various timelines for one of its next big movies.
That movie is The Flash. The speedster is finally getting his moment, and he's bringing some old friends along with him – including Batmans. That's right: Batmans, plural.
View this post on Instagram
It has been rumored for months that both Ben Affleck and Michael Keaton will be appearing as different versions of the dark knight in Flash's movie. After Andy Muschietti (It, It Chapter 2) posted to Instagram that, after years of being in development, the movie has finally started filming, the actor's talent agency confirmed that Keaton is indeed a part of the cast.
According to The Wrap Keaton had been hesitating while Covid-19 was in full swing, but now that the vaccine is out and things are (hopefully) improving, he is ready to reprise his most famous role.
"To be honest with you, you know what worries me more than anything about all this stuff? It's COVID," Keaton told Deadline months ago. "I'm more concerned. I keep my eye more on the COVID situation in the UK than anything. That will determine everything, and so that's why I'm living outside the city here on 17 acres, staying away from everybody, because the COVID thing has got me really concerned. So, that's my first thing about all projects. I look at it and go, is this thing going to kill me, literally? And you know, if it doesn't, then we talk."
Well, he's talking a blue streak now, Jack! And we can't wait to see him reprise his role. Especially if he gets to share a scene or two with Batfleck. Choose your fighter!