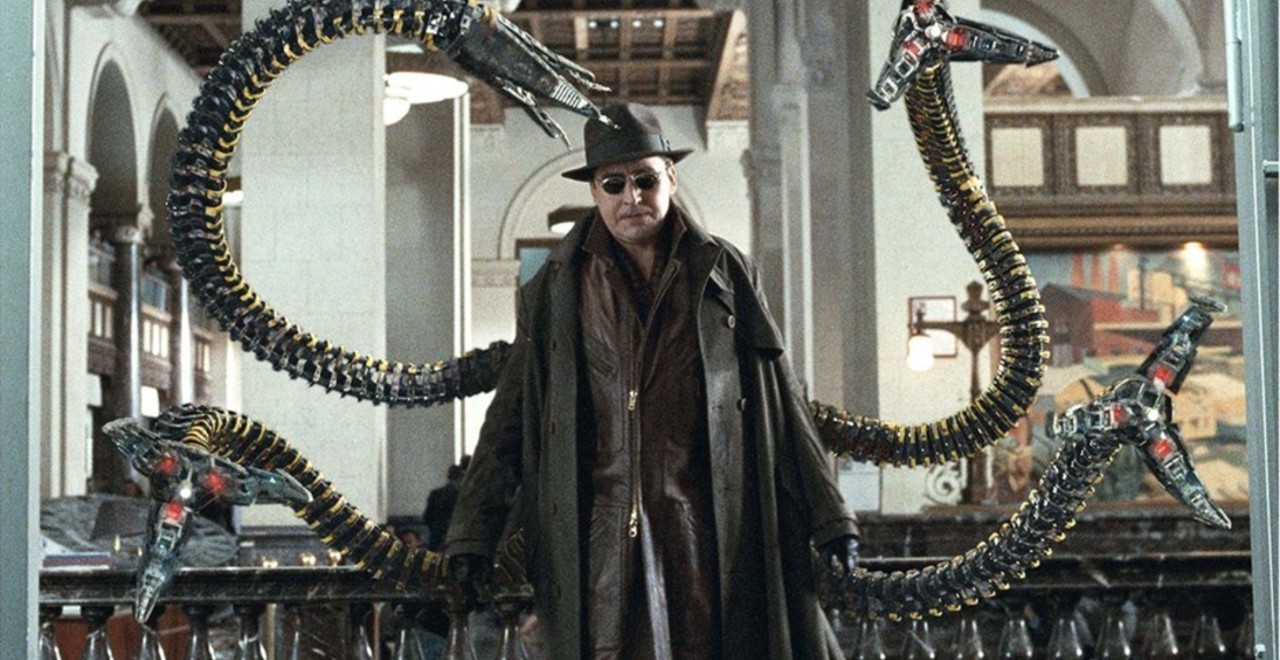 Credit: Sony Pictures Entertainment
We've been hearing all sorts of rumors the past few months regarding the MCU's next big Spider-Man film 'No Way Home'.  We've heard reports that Tobey Maguire & Andrew Garfield would be donning their red and blue tights again alongside Tom Holland.  Jamie Foxx would apparently come back as Electro.  We've even known in some capacity that Alfred Molina would be reprising his role as Doctor Octopus.  When would we ever really learn the truth though?
Well, it seems Molina is even worse than Holland when it comes to keeping MCU secrets.
During an interview with Variety, Molina dished all the juicy details on his role in the film, his "aging" physique, and how Doctor Octopus would be returning to the Spider-Verse.
"It was very interesting going back after 17 years to play the same role, given that in the intervening years, I now have two chins, a wattle, crow's feet and a slightly a slightly dodgy lower back."
Not even slightly worried about the fact that he's giving away he's actually in the film, Molina continued on by explaining his concern with his age.  Molina is now 67-years-old since 2004's Spider-Man 2.  When he addressed these concerns to director Jon Watts, Watts just looked at him and said "Did you see what we did to Bob Downey Jr. and Sam Jackson?'", referring to the de-aging technology they used in Captain America: Civil War & Captain Marvel.
Molina also mentioned during the interview that he was told that the movie will pick up Doc Ock's story from "that moment" in the river.  When the actor asked how the film would bring Doc Ock back since, as he pointed out "I died", Molina said Watts told him, "In this universe, no one really dies."
So there you have it.  Spider-Man 2's Doc Ock is officially in Spider-Man: No Way Home, no one really dies in any of these films (has Watts seen Endgame?), and special effects teams can make you look as young as you want.  That's all the info I needed, just give me the movie right now, I'm ready.