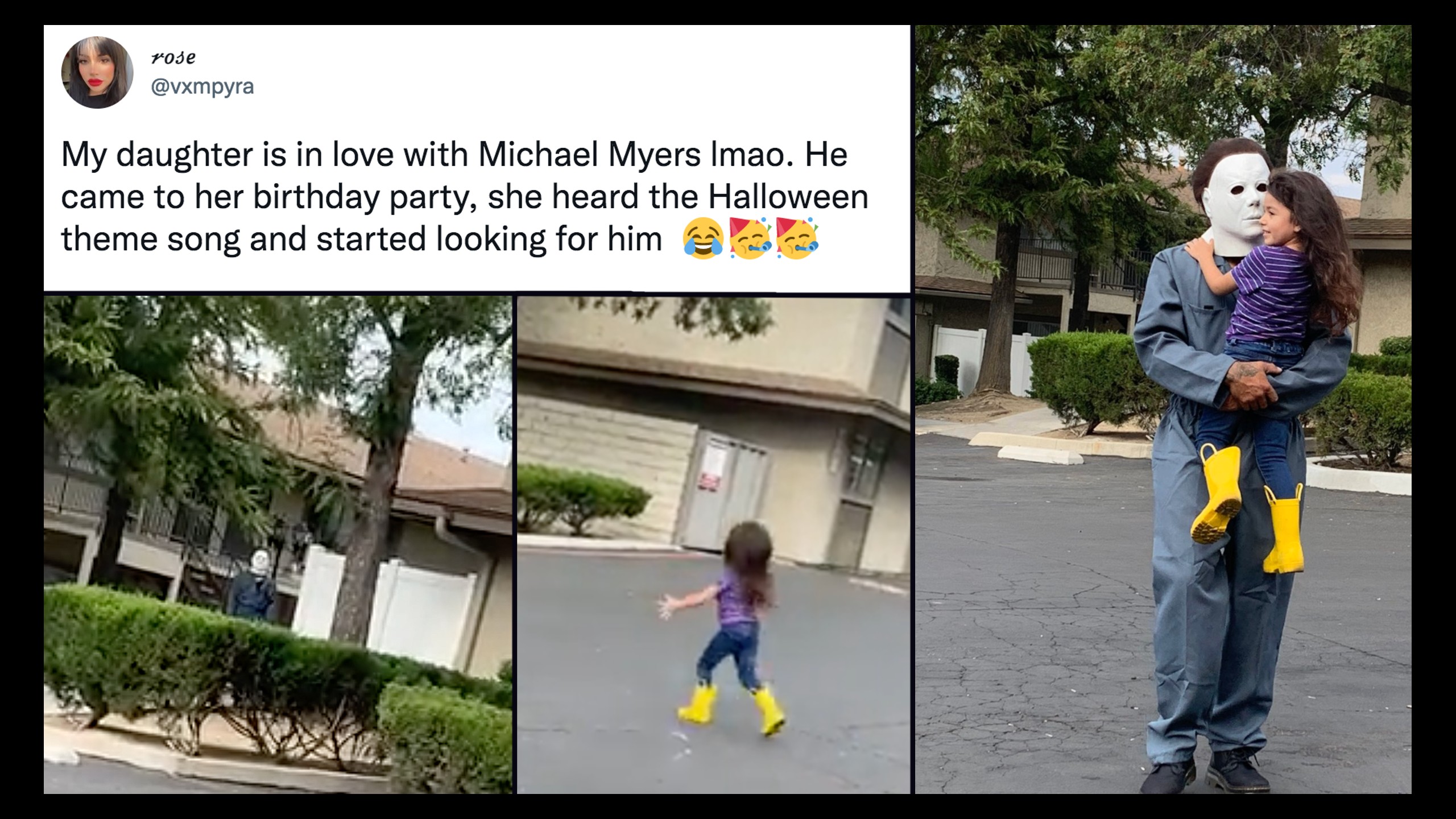 Credit: Courtesy of Rose Alvarado
Look, I know he gets a bad rap, but Michael Myers went through a lot during his formative years. His sister was tragically murdered (uh, by him), and for the next 15 years, Myers was locked away in a psychiatric hospital. Psychiatric hospitals, or asylums, were no picnic in the '60s and '70s. Maybe the second half of the first Halloween movie and every sequel that followed wouldn't have happened if just one person loved Myers as much as 4-year-old Aria Alvarado.
Aria Alvarado loves the spooky season, lighting up at the sight of Halloween costumes and decorations lining store shelves. One creepy character, in particular, stands out to the fearless 4-year-old, none other than the masked and murderous Michael Myers.
Aria proudly repping the one and only Michael Myers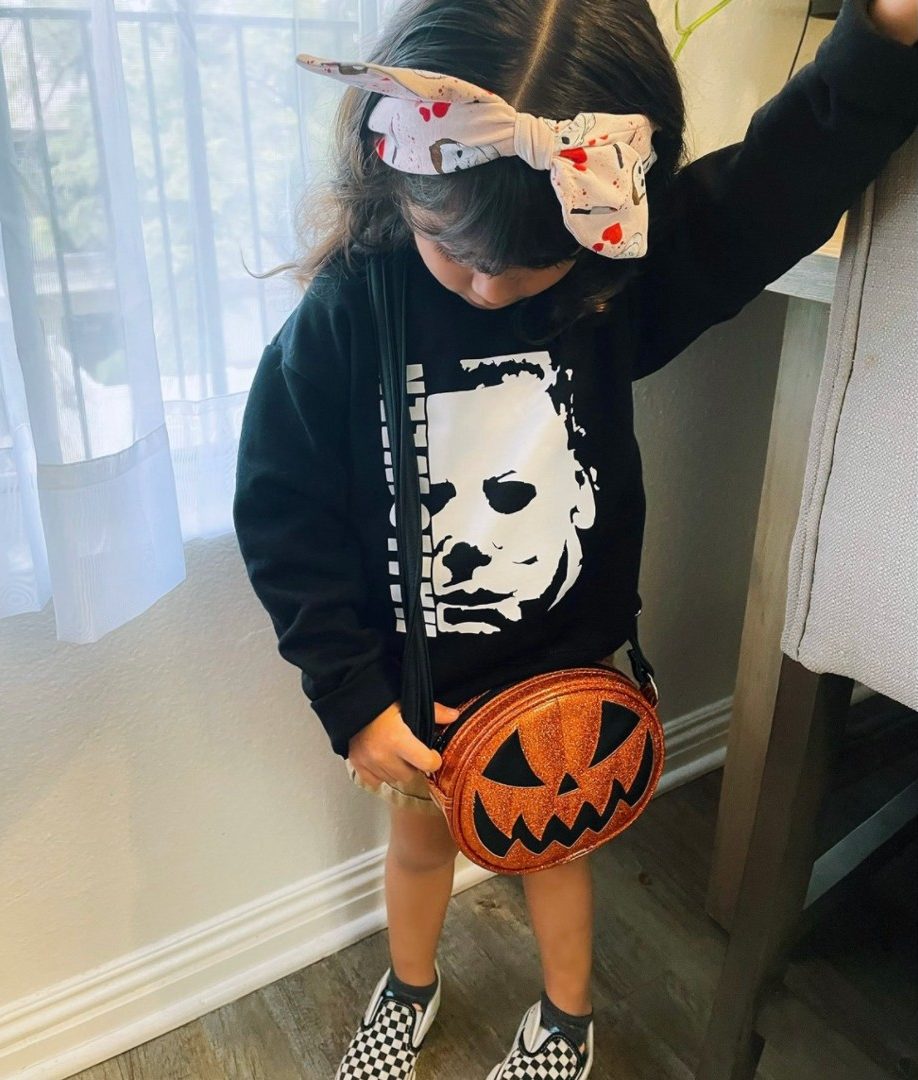 In celebration of Aria's birthday this year, her parents planned a spooktacular extravaganza. "My husband decided to surprise her for her birthday, her party was Halloween costume themed," Aria's mom Rose told The Dad. "Everyone had to wear a costume."
Unbeknownst to Aria, a special guest was waiting to celebrate with her. Aria's dad, Daniel Alvarado, waited in full Michael Myers gear for his cue. As the iconic, hair-raising Halloween tune began to play, Aria's eyes darted around expectantly. Rose captured the 4-year-old's touching reaction to meeting "Michael Myers," and unsurprisingly, the video quickly went viral.
My daughter is in love with Michael Myers lmao. He came to her birthday party, she heard the Halloween theme song and started looking for him 😂🥳🥳 pic.twitter.com/C3j0CP29DK

— 𝓇𝑜𝓈𝑒 (@vxmpyra) September 26, 2021
Rose's video gained millions of views in a matter of weeks. The ever-stoic Myers alongside Aria's 4-year-old enthusiasm is a truly hilarious juxtaposition, and honestly, it may be enough to rid any kid who "accidentally" watched Halloween of their Michael Myers fear. Incredibly, the adorable video made it all the way to the people who inspired it.
"Jaime Lee Curtis shared her video on her Instagram," Rose told The Dad. "And Tyler Mane, the actor who played Michael in the Halloween movies wished her a Happy birthday and happy Halloween."