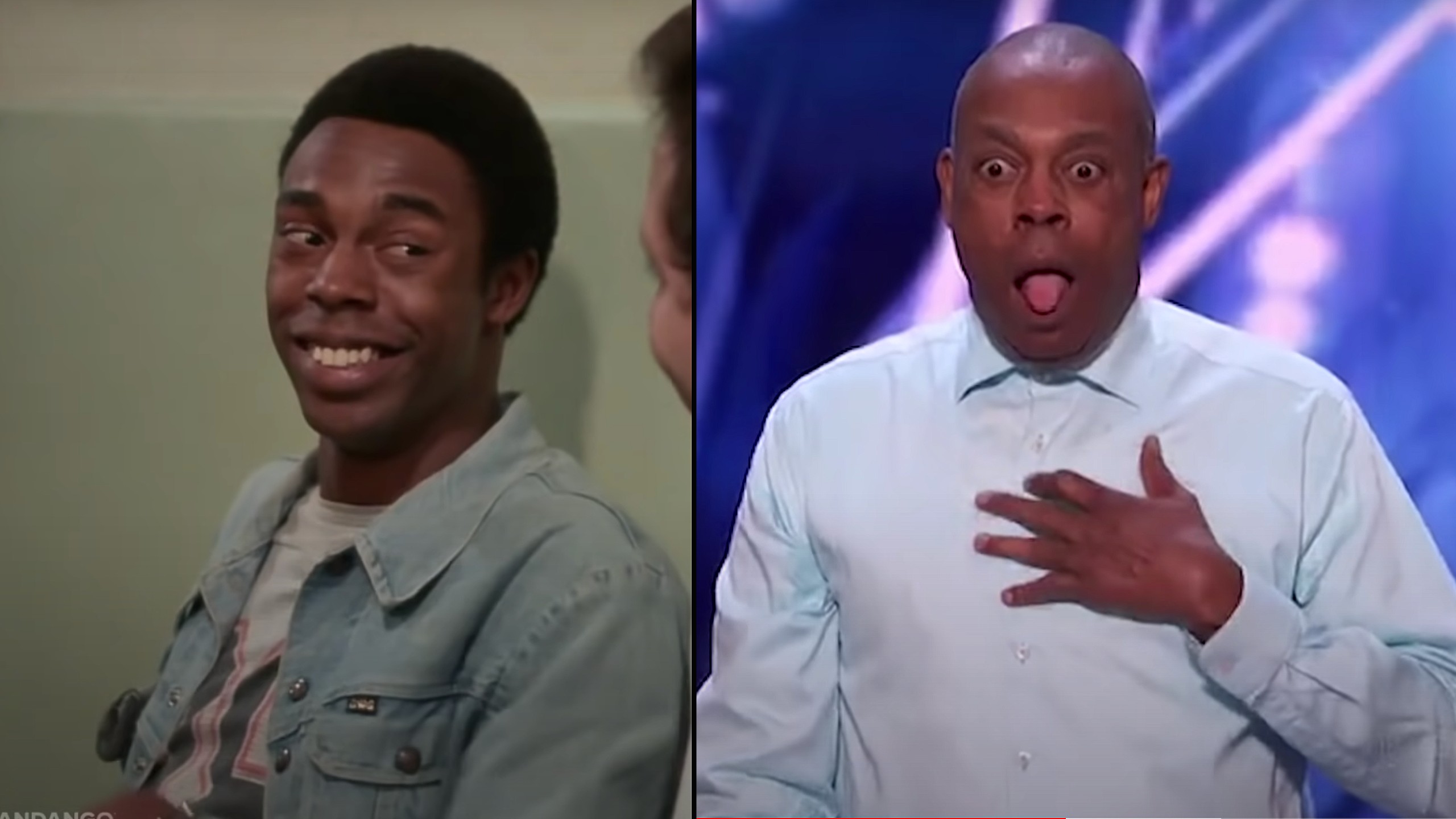 Credit: YouTube/America's Got Talent, Movieclips
No matter how much you plan and prepare, having kids is a constantly-changing and unpredictable experience. Our lives look a lot different than we ever could have anticipated, and for some, life's curveballs forced us to put important things on hold. "Police Academy" actor Michael Winslow stepped away from his career after the death of his wife, dedicating himself to raising his kids as a single father. But now that his kids are grown, Winslow is making a triumphant return.
Michael Winslow refers to himself as a "voicetramentalist," but it's difficult to properly describe the range of his skillset. Winslow stunned viewers with his unique talent, appearing in over 25 movies and TV shows in the 80s alone. Michael Winslow can make sounds – seemingly any sound, using his mouth and probably some sort of magic.
After his first wife Belinda Church passed away, Winslow's life did a 180. Rather than building upon his massive success as an actor and comedian, Winslow focused on fatherhood. On a recent episode of America's Got Talent, Winslow returned to the spotlight in front of millions of viewers around the world, stunning a whole new generation with his carefully crafted skill.
Simon Cowell, one of the show's four judges, recognized Winslow immediately. Expectations were high, given that Cowell knew what "The Man of 10,000 Sound Effects" was capable of several decades ago. Even so, Winslow blew the judges and audience out of the water with his unique and mind-blowing performance.
Winslow combined storytelling, comedy, and the talent that sets him apart from the countless other comedians auditioning for AGT. Beginning with a story about his childhood, Winslow shifts seamlessly into other captivating topics. He brings stories to life with his sound effects, and by the end, a good portion of the audience was staring in open-mouthed awe. Winslow received a well-deserved standing ovation and four resounding yeses from the judges.
"My life has changed again for the better, and I've gotten another blessing," Winslow told Terry Crews after his flawless performance. "America's Got Talent is the place for me to show I still have something to offer. I've still got some sounds to make, and there's still room for a little more."