Rescuer Adopts 'Miracle Dog' Who Spent Four Days Trapped on the Detroit River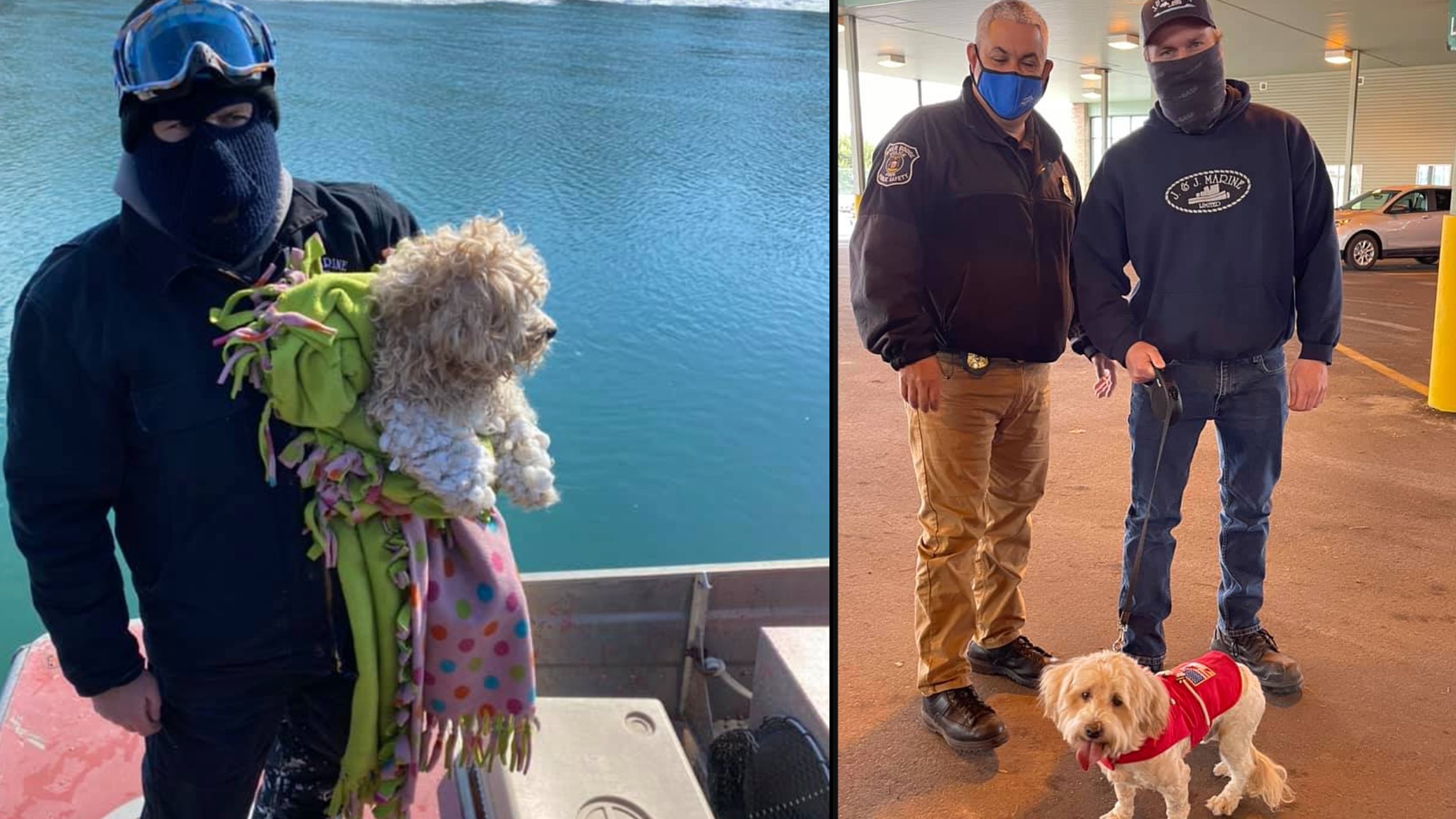 The peaceful quiet of a world covered in freshly-fallen snow, the lack of mosquitos – yep, that's about all there is on the list of reasons winter isn't terrible. People seemingly forget how to drive, ice-scraping becomes a second job, and frozen bodies of water become enormously dangerous for people and animals alike. While most adults know to stay away from iced-over ponds, animals often don't – and for one Michigan dog, a frozen river almost claimed his life.
A dog initially called Alfonso found himself in a terrifying situation in February, in the midst of a freezing midwest winter. Locals spotted the terrified dog stranded on a small patch of land surrounded by ice in the middle of the Detroit River but were unsure of how to safely rescue him. Over the next four days, Alfonso dodged hungry predators, survived bone-chilling temperatures, and even climbed back onto the ice after falling in the water.
Surviving days on a frozen river is no easy feat, but the heavily-matted dog clearly had one heck of a will to live. Locals tried repeatedly to rescue the exhausted pup but came up empty-handed. On day four, Jude Mead decided enough was enough. Mead, director of operations at an Ontario construction company, risked his own life to give Alfonso one last shot.
By some stroke of luck, both man and dog made it back to shore safely. The unlikely rescue earned Jude full-on hero status, and four days surviving the elements earned Alfonso a new name: Miracle. Miracle was rushed to Woodhaven Animal Hospital by Patricia Trevino, director of the River Rouge Animal Shelter, where he made a full recovery.
Adoption applications poured in for Miracle, but in a touching update shared by Friends of the River Rouge Animal Shelter, one application stood out above the rest.
"Today the story came full circle," the shelter wrote on Facebook. "Today the little Miracle dog was placed into the hands of the hero who saved his life. That's right….this dog who defied ALL THE ODDS will now live happily ever after w the man who saved his life. Miracle could not ASK for a better or more ideal family to love him!"