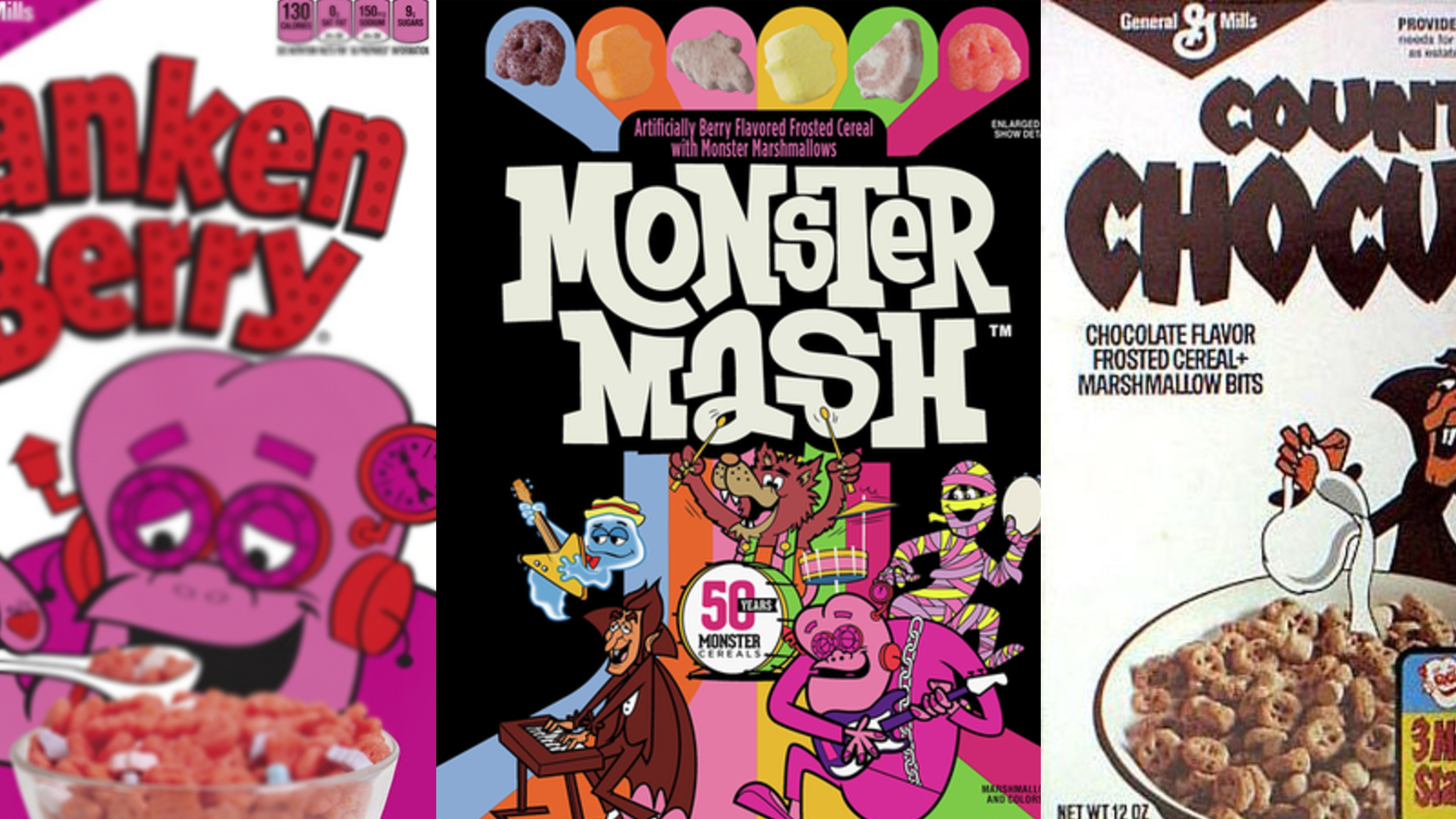 Credit: General Mills/Twitter/Cerealouslynet
We live in the golden age of iconic team-ups. The Avengers changed cinema. Star Wars is bringing old characters into the new shows. Durant and LeBron form super teams in the NBA. And now all of the classic cereal box monsters are coming together for the first time in history.
Social media is aflame with the rumor General Mills will be bringing back their seasonal monster cereals. Some of which we haven't seen for quite a while and now we'll see them in a whole new way. Maybe this is a precursor to the monster cereal movie universe?
The OGs, Count Chocula and Franken Berry debuted in 1971. Then along came Boo-Berry. Next up, Fruit Brute (ok, this werewolf wasn't as big), and then Yummy Mummy wrapped things up in the late 80s. And now General Mills is celebrating 50 years of Monster Cereals (Count Chocula and Franken Berry debuted in 1971) by combining them all into one box.
The Mother of all Monster Cereals, Monster Mash Cereal—a 50th anniversary reunion of all five monsters—has newly discovered box art! Thanks to Mikey H for sharing pic.twitter.com/jHef0HBE8A

— Cerealously 🥛🥣 (@cerealouslynet) May 9, 2021
Remember when character *mattered* in cereal? Now, things are so lax that no one even recognizes who is on a Wheaties box. And then Captain Crunch accidentally made a box of all crunch berries and we just accepted it. But the Monster cereals, stood for something, and we'll be transported back in time this Halloween when we introduce our kids to a true Monster Mash.
The "artificially berry-flavored frosted cereal" will be a true hybrid and include monster marshmallows from all the Monster cereals, for one scary good breakfast.