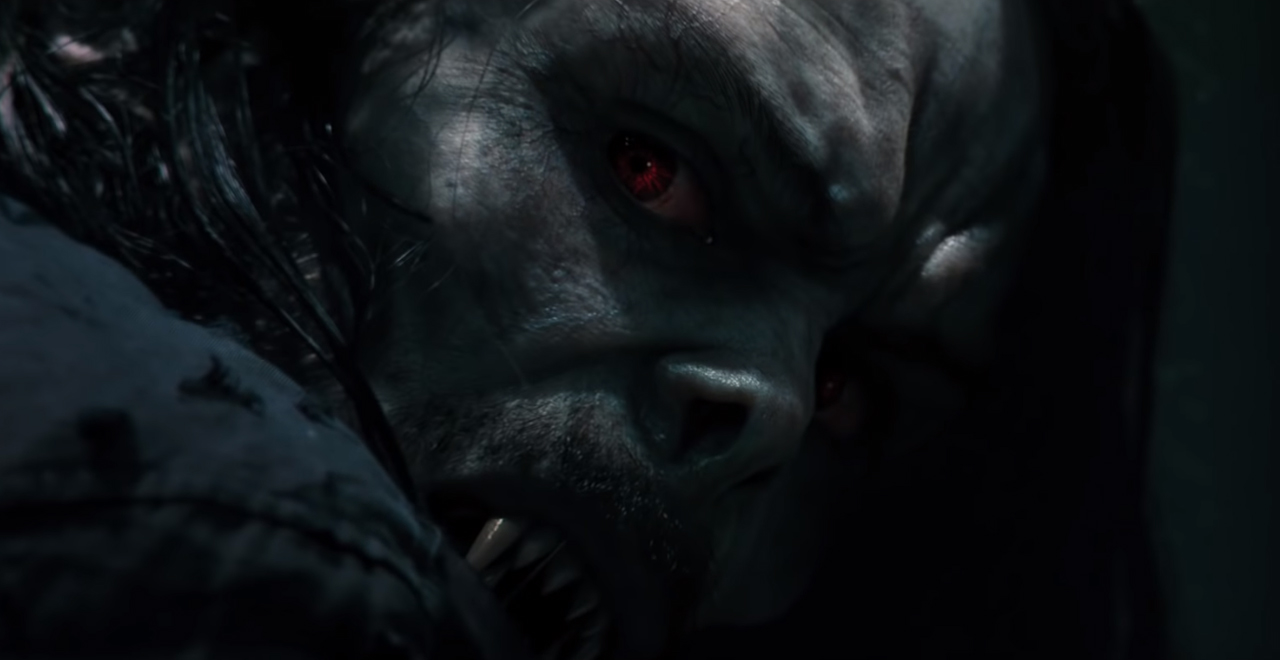 Credit: YouTube/Sony Pictures Entertainment
When the word came down that Oscar-winner (it's true!) Jared Leto was going to be playing a character in the Spider-Man expanded universe, it wasn't exactly shocking. After all, he'd already entered the superhero fray when he desecrated played the Joker! Superhero movies are where it's at, even if you've got Academy hardware.
When it became clear that the character he'd be playing was something called Morbius the living vampire, a Spider-Man villain who sounds more like something from Stephen King than Stan Lee, things got weirder. It seems that Sony is going all-in on fringe Spider-man antiheroes to make their hay.
First was Venom, the fan-favorite anti-hero whose movie exploded worldwide and is on track for a sequel featuring Woody Harrelson as Carnage, next up is Morbius, and coming soon may be Madame Web. Sony is beefing up their stable of Spider-Man adjacent characters, perhaps in the hopes that the wall-crawler will soon revert back to their control (for real this time), and when he does, he'll have a whole crew of villains to contend with. A sort of modified Sinister Six, perhaps?
This might sound ambitious, but after receiving our first look at the Morbius trailer, it's clear that Sony has a game-plan. The trailer, which features Leto as Michael Morbius, a scientist stricken with a rare blood disorder who inadvertently turns himself into a vampire-type creature while seeking a cure, contains several hints to a larger universe and ends with a whopper of a cameo that directly ties the film into, if not the MCU itself, than the reality and timeline in which the MCU takes place.
Like Venom, Morbius has some horror-movie trappings, and some shots suggest that Sony is really embracing that aspect of the character. Or else Leto just really likes fangs. There are clear indications that this film takes place in a post-Far From Home reality, in which Spider-man has been framed as a murderer by Mysterio (with an assist from J. Jonah Jameson), and the late appearance from Michael Keaton, as Adrian Toomes, aka Vulture, Spidey's nemesis in the Homecoming, shows up. And now it's a Spider-man Extended Universe party!
Whether this means Morbius, Vulture, Venom, Mysterio, and villains to be named later will coalesce into a motley crew of Spider villains is yet to be seen, but the promise of some interconnectivity between these movies certainly makes things more interesting. Regardless of where you stand on Jordan Catalano's weird-ass contact lenses and echo-location powers.
Check out the teaser trailer: