Mortal Kombat Fans Want Ryan Reynolds To Play Johnny Cage in Film Sequel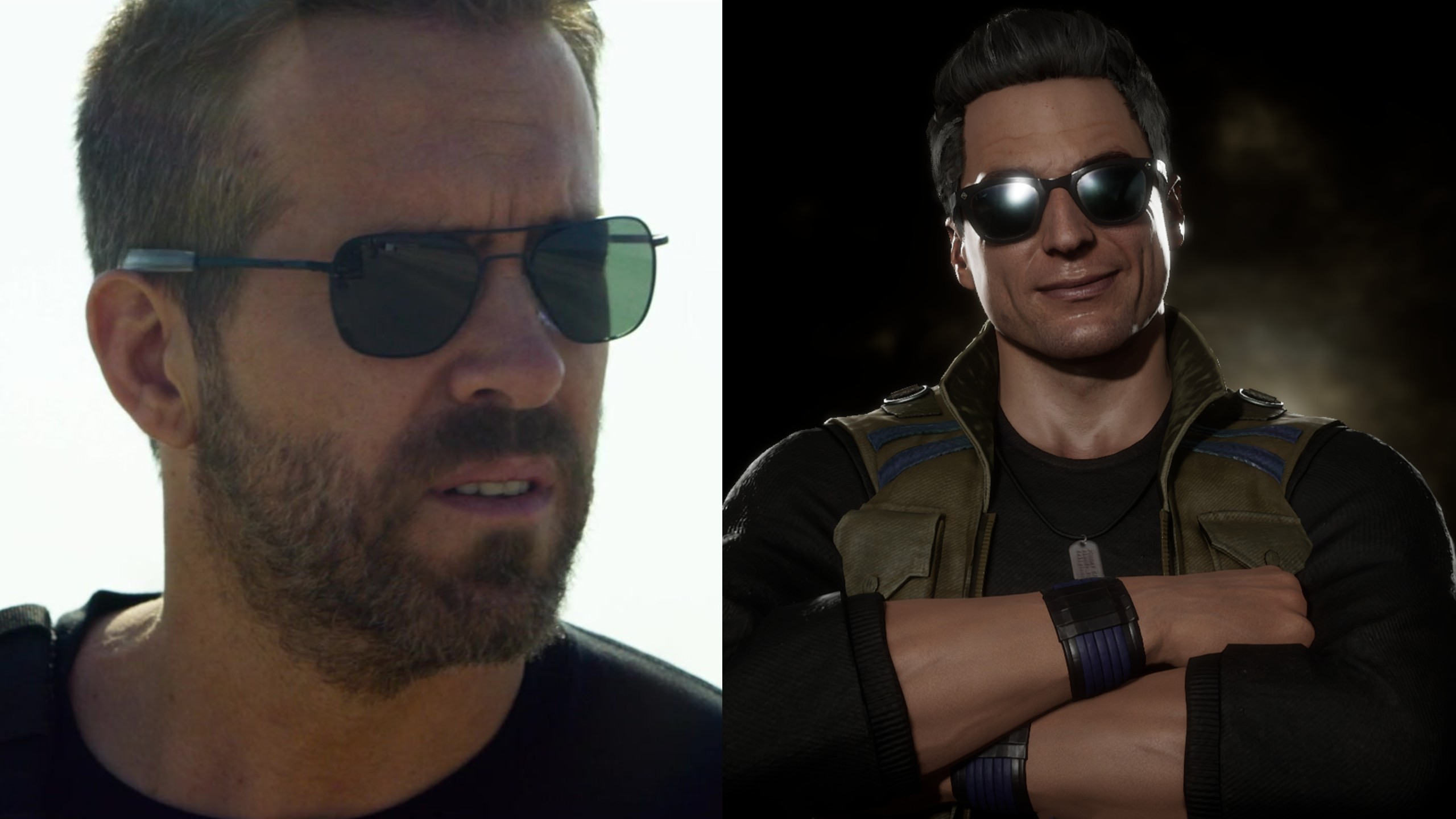 It has only been a week since the new Mortal Kombat movie released, but fans are already itching for a sequel.
The film features a pretty bloated cast of characters from the franchise, but Johnny Cage was notably absent.  He was one of the original's from the very first game, so it's kind of strange that he wasn't in this reboot.  Director Simon McQuoid has mentioned in interviews that he'd love for Cage to make an appearance, and when the credits start rolling, it's heavily implied that the popular character will make his live-action debut (again) in the sequel.  While no one has been cast in the role yet, leave it to the fans on the internet to ask for what they want.  They believe that Ryan Reynolds should be the one to portray the Hollywood action star turned Mortal Kombat fighter.
Here's what they had to say.
Call it the most basic of choices… but come on!! Ryan Reynolds as Johnny Cage is too perfect.. and looks like he agrees👀 #MortalKombatMovie pic.twitter.com/RD7Y9v6Zjc

— Cris Parker (@3CFilmReview) April 28, 2021
Apparently people want Ryan Reynolds to play Johnny Cage in the next MK movie and as a Johnny Cage main I absolutely approve pic.twitter.com/RKVGVOcsK9

— Tea 🌙🔮 (@PumpkinTeacup) April 27, 2021
Ryan Reynolds 4 Johnny Cage #MortalKombat pic.twitter.com/Jz7rlaPeWd

— Jackie Daytona (@tuhmesken) April 27, 2021
If I ever saw a post that deserves over 3k it's definitely this https://t.co/XQip3ivs8Q

— 💜Prowling Gambino💚 (@ProwlingGambino) April 24, 2021
How does Ryan Reynolds feel about all this?  Well, he used it as a way to promote Mint Mobile.
What do I do with casting rumors and wireless competitors upset that @usnews just named @Mintmobile 2021's best cell phone plan?

Finish 'em!! pic.twitter.com/RlAVA8iAzq

— Ryan Reynolds (@VancityReynolds) April 28, 2021
How do you feel about this?  I'm still on the fence about Nick Offerman playing Kratos, but I definitely have to agree with the internet on this one.  I feel like Reynolds would be absolutely perfect for the role.  Reynold's involvement might even up the ante a bit on Warner Bros. end and the studio might provide a bit more funding for a potential sequel.  Get some big celebrity names in there and give us a truly awesome Mortal Kombat film.  Make it happen Hollywood!