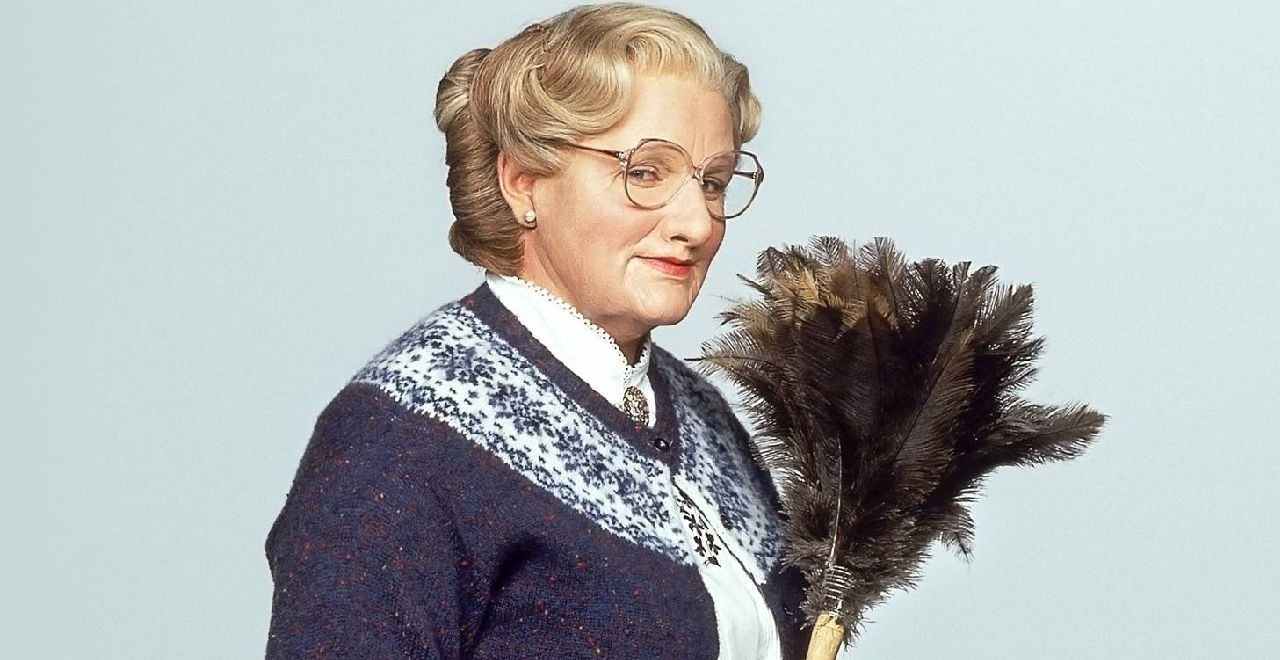 Credit: 20th Century Fox
We have the Snyder Cut, now the internet is working its magic to get another version of a DIFFERENT movie released; the NC-17 cut of Mrs. Doubtfire. Wait…what? Yep, that's the latest Twitter craze. It fired up after fans realized these Twitter campaigns can actually work. Fans were able to get Zack Snyder to finally produce his finalized version of the Justice League, after years of rumors and fan campaigns.
Release the Mrs. Doubtfire NC-17 Cut https://t.co/0rJaYqkBhM

— Carl Franzen (@carlfranzen) March 19, 2021
So what got the internet fired up about a 1993 Robin Williams comedy directed by Chris Columbus? A movie account tweeted an innocuous statement about the classic comedy, stating "While filming 'Mrs. Doubtfire' (1993), Robin Williams improvised so much that there were PG, PG-13, R, and NC-17 cuts of the film."
This was seemingly confirmed by the movie's screenwriter, who said she remembers the dirty dailies.
Just to clarify: I remember the dirty dailies. I can't confirm if there's an entire cut.

— Randi Mayem Singer (@rmayemsinger) March 19, 2021
The rumor originated with Columbus giving an interview in 2015 where he described Williams' foul-mouthed improv work and said they had a PG version, PG-13, R, and NC-17 cuts of the movie, using different takes and different riffs from Williams. Columbus frequently said Williams is the best actor he's ever worked with, and he constantly had cameras all over the set because he wasn't sure how Williams would improvise.
Actress Mara Wilson, who played his daughter, also confirmed there's a dirtier version out there.
The timing of the movie fact tweet referencing that fact at the same time the Snyder Cut was being released and a new campaign was born. "The public deserves to see the NC-17 Mrs. Doubtfire," wrote one fan. "NC 17 Mrs. Doubtifre is what the world needs after a year of COVID," wrote another.
Columbus himself has addressed the controversy, saying he was joking about the NC-17 cut (or maybe he just WANTS us to believe that??). But, he DID confirm there is a much dirtier version of the classic, one that falls more into the R-rating. And, Columbus said he'd be open to that footage seeing the light of day, perhaps in a documentary of sorts.
So, after the SnyderCut goes firmly into the W column, the campaign for a dirtier Mrs. Doubtfire seems like a real possibility in the future, at least in some fashion.
There was no one quite like Robin Williams, and it'd be great to see where his mind went with some of that material and to see an old classic in a whole new light.