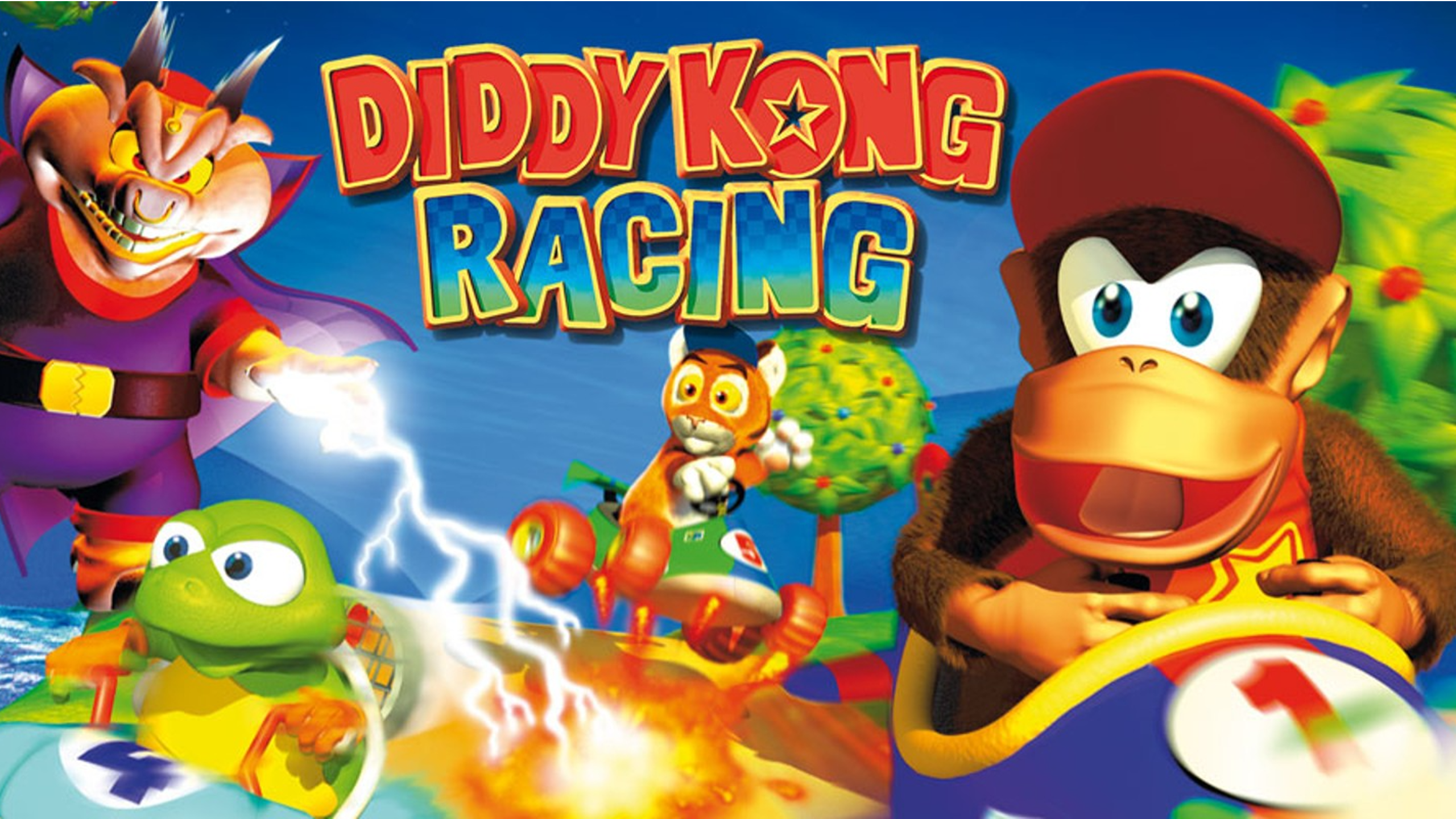 Credit: Nintendo/Rare
After the recent Nintendo Direct showcase, one thing I think we can all agree on is the announcement that N64 games are coming to Nintendo Switch Online was amazing. It was a thing of beauty to behold and the nine games announced are all classics definitely worth revisiting. Some of those games like Mario Kart 64 will include local and online multiplayer too (mind-blown). What's crazy is those titles are just the start of this online membership expansion. Nintendo would tease us with seven other N64 games that would release at a later date. One of those games being legendary developer Rare's 'Banjo-Kazooie'.
The inclusion of a Rare game honestly came as a bit of a surprise. Rare was a powerhouse developer for Nintendo's N64, but Microsoft bought Rare back in 2002 so they would develop games exclusively for Xbox. We haven't seen a Rare game on a Nintendo console for quite some time, and I thought we never would ever again. Despite that, we're getting Banjo-Kazooie, and if this rumor pans out, it seems we'll be getting more Rare titles. That's a win for us Switch owners.
Based on a new blog post from 'Zippo', other Rare N64 games potentially coming to the Nintendo Switch Online service include Diddy Kong Racing, Killer Instinct Gold, and Banjo-Tooie. Of course, my mind immediately went to GoldenEye, but maybe they're just warming us up. Other than that, the leak is slim on info, but Zippo has been right in the past, so we'll just have to see what happens next.
One thing worth noting is the whole "N64 games coming to Nintendo Switch Online" rumor started as just that, a rumor. I know we need to keep our expectations tempered here, but I'm the glass-half-full kind of guy who thinks this could 100% be true. We haven't seen Diddy Kong Racing on a Nintendo system since the Nintendo DS port back in 2007. On the N64, Diddy Kong Racing was one of my all-time favorite racers, but that stretches back to 1997! If this Switch port featured online multiplayer for Nintendo Switch Online, I'd say it would give Mario Kart a run for its money. Killer Instinct Gold on the other hand is available on Rare Replay for Xbox One & Xbox Series S/X, so while it's definitely a great game, we can technically already play it on current-gen consoles. Banjo-Tooie is the sequel to Banjo-Kazooie and while it would be a nice addition, there's just so much crap to collect in that game. Ain't nobody got time for that.
Now, as I said, we just need them to add Rare's masterpiece Goldeneye to the mix and its game over man. I'll just sell all my other consoles and dedicate my time to the Switch. Could you imagine N64 Goldeneye with online multiplayer? I know it sounds insane, but that would literally sell Nintendo Switch consoles.