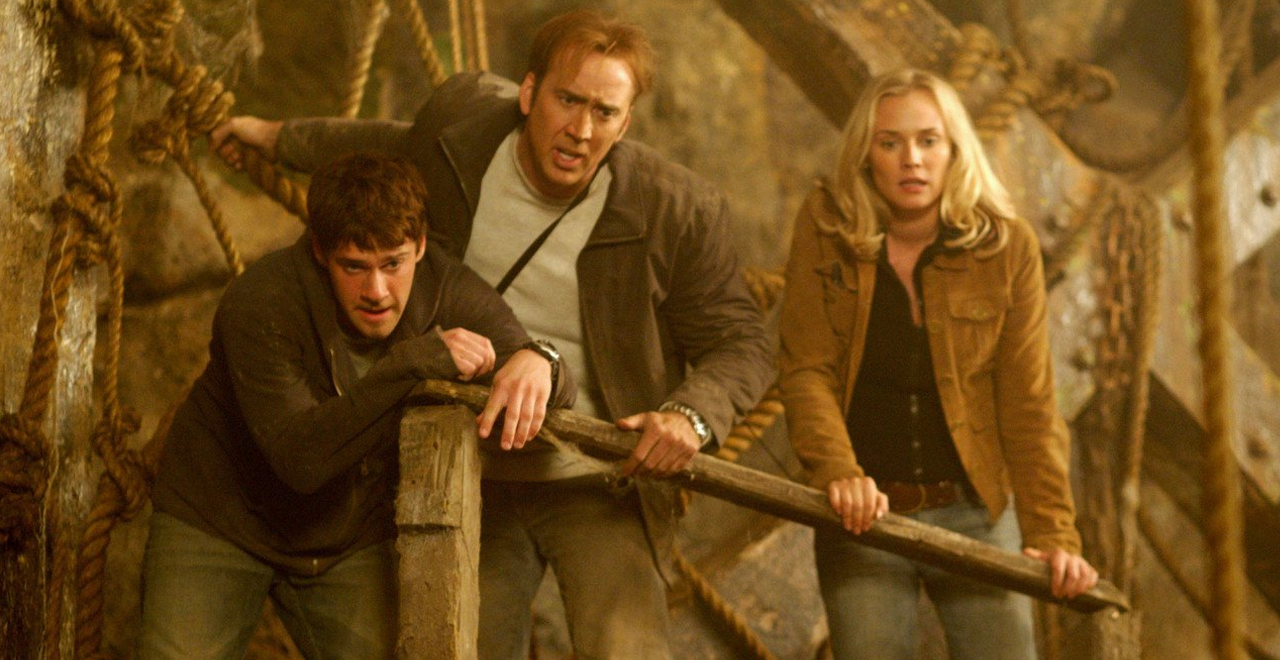 Credit: Disney
People really love the National Treasure movies!
Not only were fans thrilled when Disney+ announced its recent debut on their streaming service, but they were also over the moon when news of a third installment of the trilogy was announced. Clearly Disney is shoring up their content, and adding another movie to an existing franchise with dedicated fans is a surefire way of doing that.
Which is why they're also making a National Treasure TV series!
I don't know if the draw is Indiana Jones-style adventures around American history or just hearing Nicolas Cage say ridiculous things ("I'm gonna steal the Declaration of Independence") but I guess we'll find out. Because while the new movie will feature the gonzo star, the TV series will not.
In an interview with Collider, producer Jerry Bruckheimer spilled some info on the studio's plans for the franchise.
"We're certainly working on one [National Treasure] for streaming and we're working on one for the big screen. Hopefully, they'll both come together and we'll bring you another National Treasure, but they're both very active… The one for Disney+ is a much younger cast. It's the same concept but a young cast. The one for theatrical would be the same cast."
It's unclear if that younger cast will be playing younger versions of the movie characters or if they'll merely be involved in the same sort of adventures – the latter of which might leave the door open for cameos from Nic Cage and company – but either way, the National Treasure universe is expanding. And both projects are coming along quickly.
"The film version is being written right now. The television version is in process. We have a pilot script done and an outline of the future episodes," Bruckheimer added.
The more I think about it, the more I want to see the TV series tackle younger versions of the movie characters. It's time we find a new Nicolas Cage with which to weird out with!
You can sign up for Disney+ for $6.99/month or $69.99/year.
Watch the entire interview: