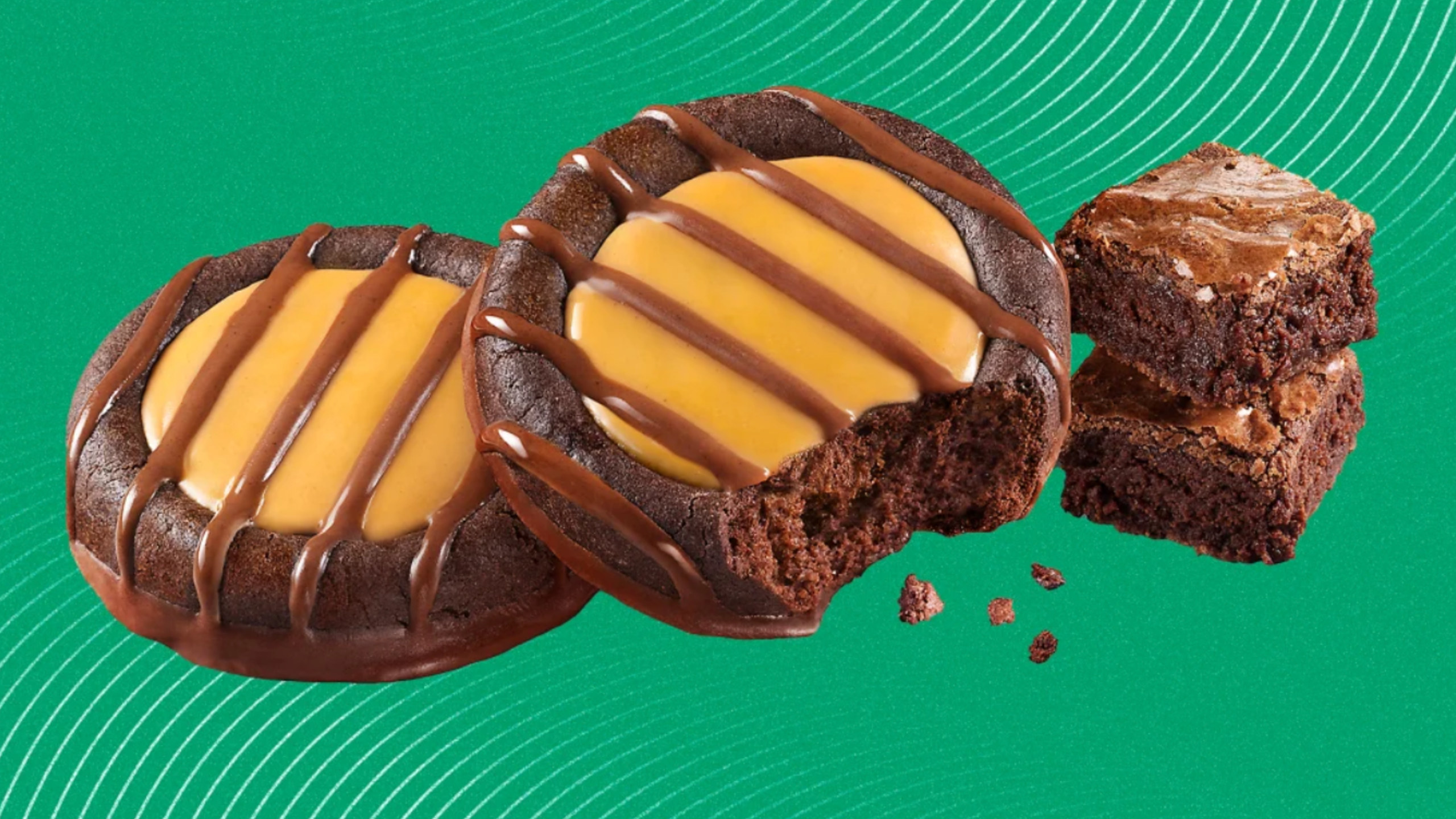 Credit: Instagram/GirlScouts
The Girl Scouts have cornered the market on seasonal cookies. In fact, it's probably more than time for them to jump into the year-round game. We shouldn't have to wait for spring to enjoy Tagalongs and Thin Mints, but those are the rules society has imprisoned us with. But at least the Girl Scouts of the USA continue to innovate, and that means we're getting a decadent new cookie this season. The organization announced their new 'Adventurefuls' will be released starting in January as part of the next round of cookie sales.
What's an Adventureful? Let me describe it and you'll quickly see why it's going to be a smash hit. It's a brownie-inspired cookie with a caramel-flavored cream center, a drizzle of chocolate sauce, and a touch of sea salt. That sounds too good to only be available January through April (depending on what region of the country you live in).
View this post on Instagram
Of course, the Girl Scouts can't announce their new flavor without taking the opportunity to remind everyone of their classic flavors, including Samoas, Tagalongs, Do-si-dos, Shortbread, Toffee-tastic (meh), Lemon-Ups (underrated), S'mores (overrated, but solid), and the Toast-Yays.
A spokesman gave the requisite statement about all the good that is done with the money from cookie purchases, as if we're buying them purely out of generosity and not indulgence.
"Every purchase of Adventurefuls, and the whole portfolio of iconic cookies fuels local Girl Scouts' adventures throughout the year: exploring what interests them, discovering their passions, and taking action on issues they care about," a spokesman said in a press release.
Girl Scout cookies have hit the next level with flavors, and the organization is getting better about delivery too. Gone are the days of waiting for some annoying coworker to hit you up, now you can order digitally (like you can with everything else in 2021) and some troops will even drone them to your house. This ain't your grandma's girl scout troop anymore (cookie sales have been national since the Great Depression), and the new flavors and technology prove it.