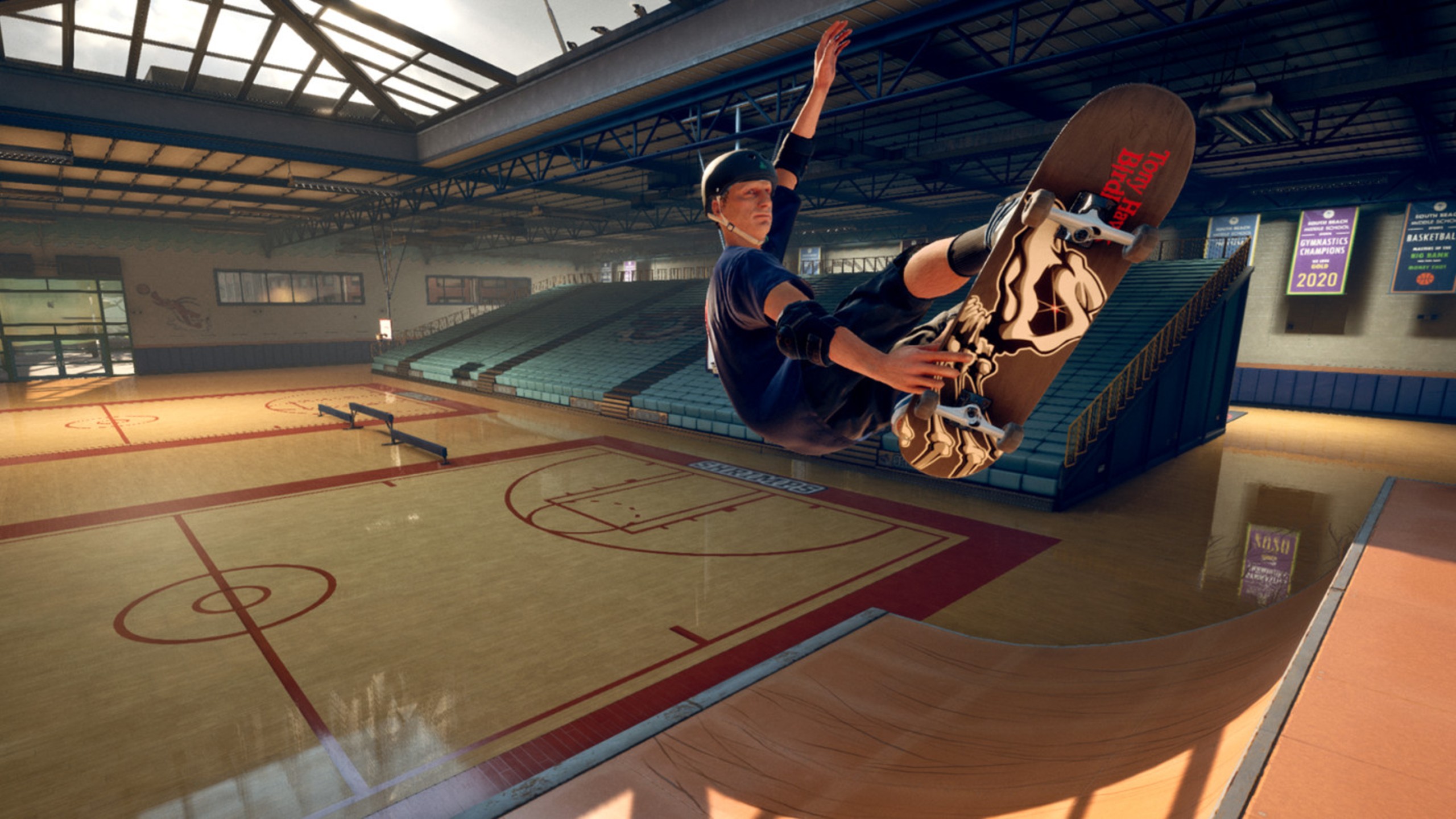 Credit: Activision/Vicarious Visions
Last year, the awesome remake for Tony Hawk's Pro Skater 1 & 2 proved to be a big hit with fans. It expertly captured what made the originals so special, while modernizing the gameplay and features for a new generation. With a Nintendo Switch port of the remake due out next month, the hype train will continue through 2021.
If that still isn't enough Tony Hawk games for you (be careful how you answer that!), it looks like we've got a new Tony Hawk game in our future as well.
While nothing has been officially announced yet, the news comes from a source close to the project. According to Jess Margera, drummer for the band CKY, a track from CKY is supposed to appear in a "new" Tony Hawk's Pro Skater game. Speaking with the Behind Closed Doors podcast, Margera was asked if CKY had ever had its music featured in the Tony Hawk game series. Margera responded with "Yeah, and I believe we're doing the new one coming out too."
He didn't go into any more detail, but CKY made their debut on the Tony Hawk's Pro Skater 3 soundtrack. Either this means they're recording new music for a brand-new title in the series, or we're getting a Tony Hawk's Pro Skater 3 remake. I feel like it's the latter.
I know a lot of people love Tony Hawk's Pro Skater 2 the most, but I think the third game in the series is my favorite. It introduced the revert and the gameplay felt so satisfying. Darth Maul was an unlockable character too in that one. Since we got a remake of the first two, does that mean Tony Hawk's Pro Skater 4 will be packed together with it? I don't really remember 4 except that it started introducing 'Jackass' elements. Maybe they could just skip 4 and package 3 in with Underground instead.