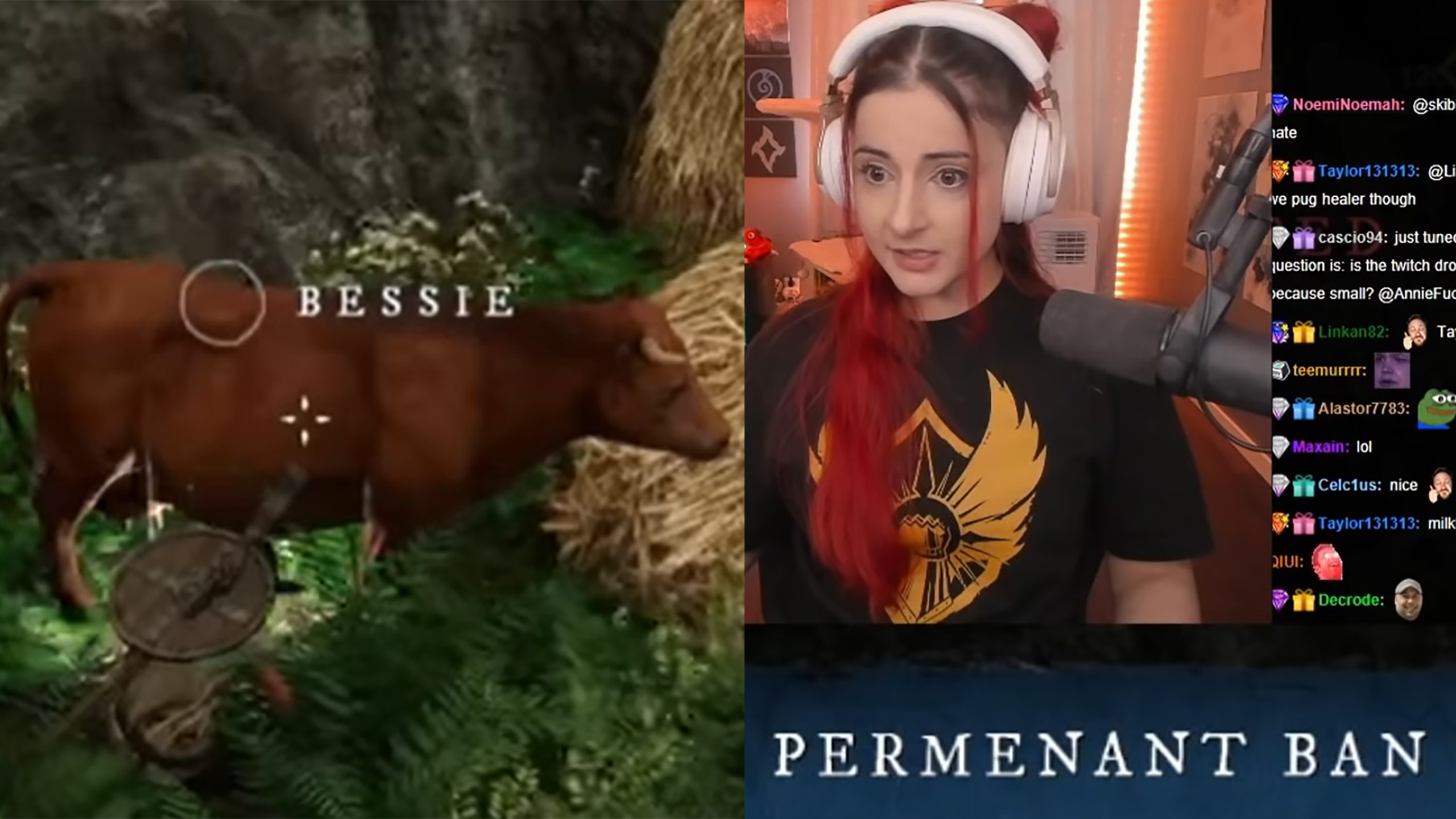 Credit: YouTube/AnnieFuchsia
Amazon's first foray into the MMORPG genre is the mid-1600s inspired 'New World', and streamers seem to be having a lot of fun with the closed beta.  I mean, that is true for the ones that haven't tried to milk any cows.
Twitch streamer AnnieFuchsia was just going about her business when she decided to milk a cow named Bessie.  Everything seemed fine and she received 20 milk for her efforts, but immediately after milking Bessie, she was slapped with a permanent ban from New World.  Her reaction is exactly how I would feel, and you honestly can't help but laugh with her.  She even mentions that the word "permanent" in the ban wasn't spelled correctly, which somehow makes everything even more ridiculous.
While this is a rare occurrence (her ban has since been lifted and she's able to play again), New World is in closed beta until August 2nd, so there's definitely some time to work out the bugs.  What I find really interesting about New World (besides milking cows being a perma-ban offense) is there won't be a subscription fee like other MMO's.  You'll buy the game once and that's it, just like how it works with Guild Wars 1 & 2.  There will be a real-money store where you can purchase cosmetics, but hopefully, it doesn't turn into some kind of pay-to-win type deal in the future, as can sometimes be the case with these sorts of games.
If you're currently enjoying your time with the New World beta, that's awesome and I'm happy for you.  Just, whatever you do… DON'T MILK THE COWS.
New World releases for PC on August 31st, 2021.  You can pre-order now to join the closed beta.