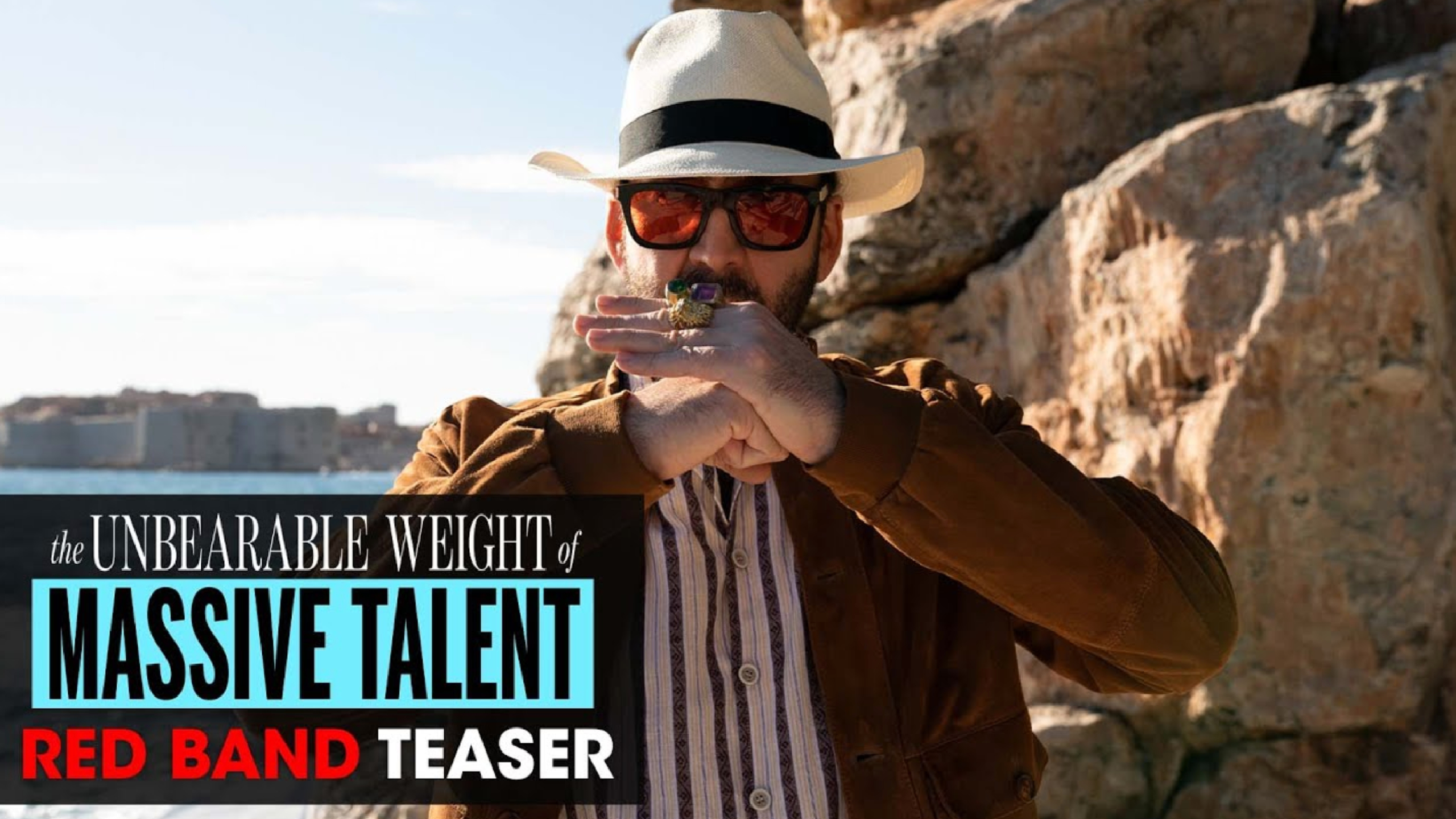 Credit: YouTube/Lionsgate Movies
The next role for Nicholas Cage is one he was born to play. Quite literally, for once. Nic Cage stars as…Nick Cage, in the upcoming comedy-thriller The Unbearable Weight of Massive Talent. He's playing a "version" of himself as a movie star who interacts with a next-level superfan, played by Pedro Pascal (great in everything).
Nic Cage is going to kill it in this movie. He has shown he can be a little out there, and nothing will set him free like giving in to his worst Nic Cage-isms he tries to tamp down in real life. Cage says this "invented version" is feeling 'unfulfilled' and contending with rejection.
"It's not me," he clarified, "I'm feeling pretty good about things." As well he should be, as the Oscar-winning actor has been in some surprisingly great movies lately, like Pig. It should be noted that Cage will also be playing "Nicky Cage", a younger version of himself that is a figment of the current actor's imagination. Seems like a lot, but trust me, he'll figure it out.
Neil Patrick Harris stars as Cage's agent, and Pascal plays the crime boss who is a Cage superfan. The crime lord offers Cage a million dollars to appear at his birthday party and hijinks ensue. They call it the most Nic Cage movie ever and I would be inclined to agree.
Let's not overlook the fact that Pascal is terrific in so many things. This has a lot of potential to be a really fun movie, the type that rarely gets made anymore (at least, made without going straight to streaming).
The movie comes out in April of 2022.