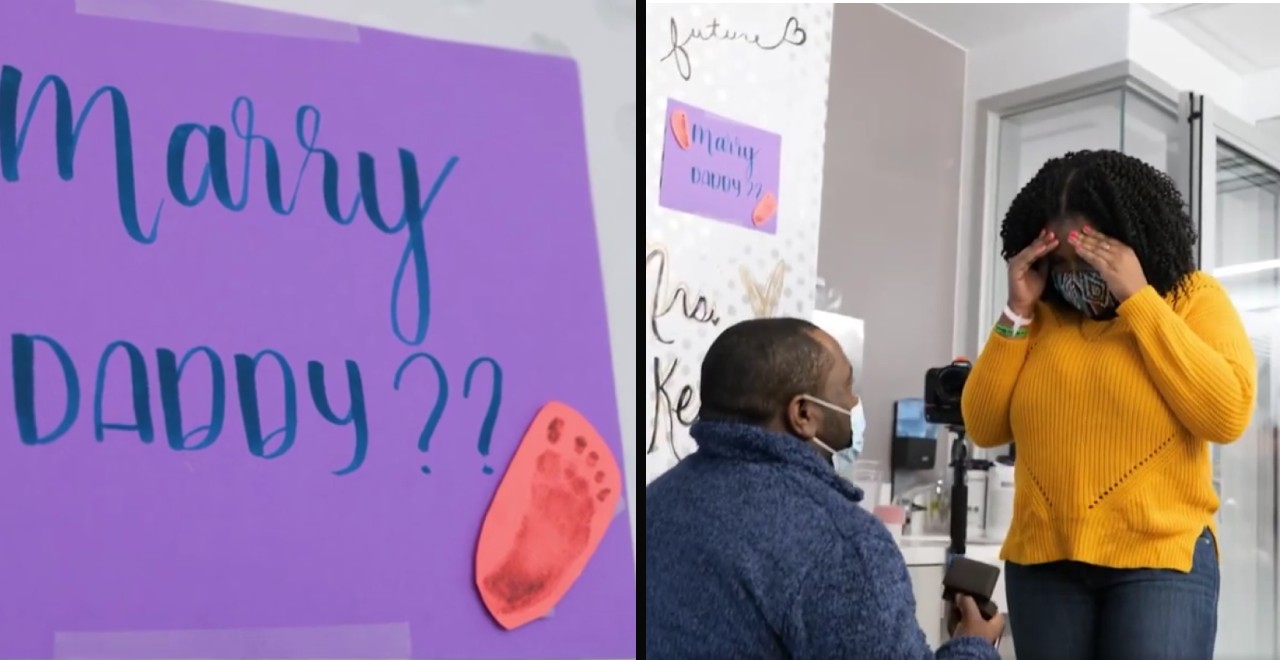 Credit: Instagram/nyphospital
Everyone has had plans ruined by COVID. Some of those plans may have been minor, like a scrapped vacation or t-ball season. Some of those plans were major, like Teon Kennedy's plan to propose to his girlfriend at her baby shower. But when COVID struck, Martine ended up being forced to give birth early, and baby Morgan came early at only 25 weeks, requiring a lengthy NICU stay.
But that just paved the way for her to be a part of dad's perfect proposal, as he decided to stop waiting and pop the question in the NICU. The staff in the NICU helped out, along with baby Morgan, as the couple had grown close with her caretakers over the past months.
Together, they decorated the area outside Morgan's room with a red carpet, helped Teon organize a Zoom call so family and friends could watch. Teon wrote a love letter to Martine, which the staff read out loud. There were rose petals, streamers, balloons, and the most important decoration of all; their daughter.
Morgan was wearing a special dress for the occasion, with a simple message: "Mommy, will you marry Daddy?"
View this post on Instagram
The answer was YES, so count another W for Dads everywhere, and for the happy couple and their young daughter who will always have an incredible story to tell.