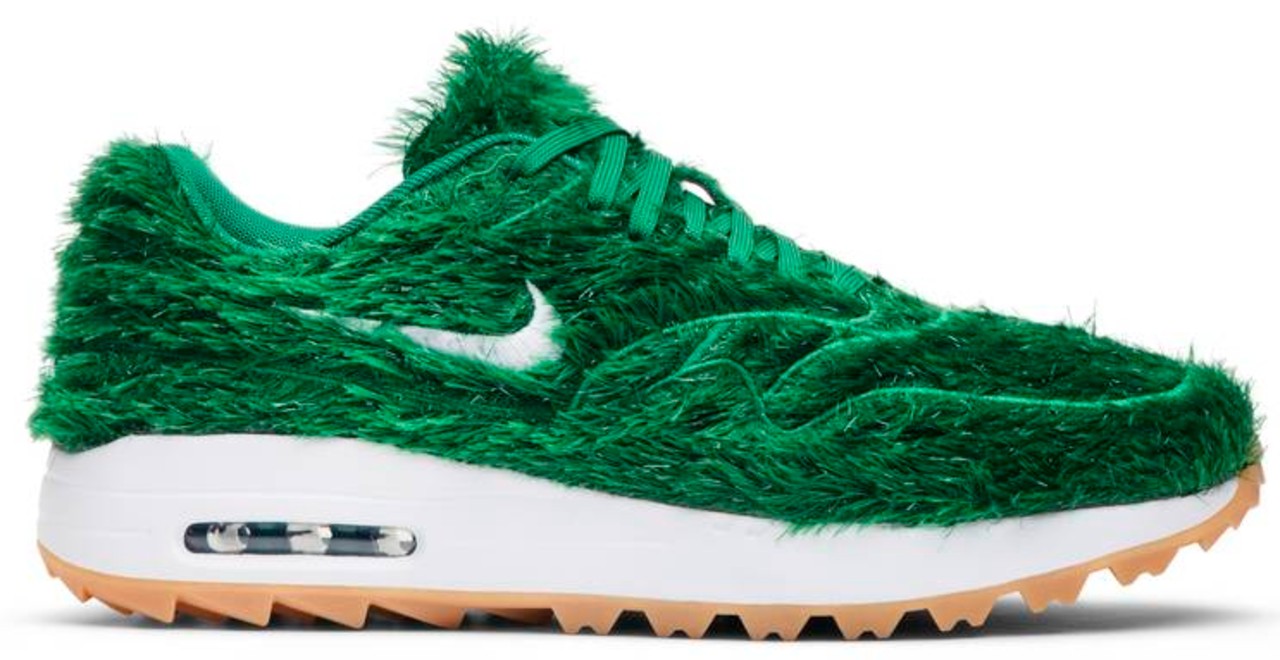 Credit: Nike
Looking to take your golf game to the next level? Want to embarrass your children even more than usual? These shoes were custom-made for you.
The Air Max 1 Golf NRG 'Grass' by Nike definitely puts their previous masterpiece, the denim-style Air Monarchs to shame. Not only do they look stylish and sophisticated, but they probably have the longest name for a shoe in the history of shoes.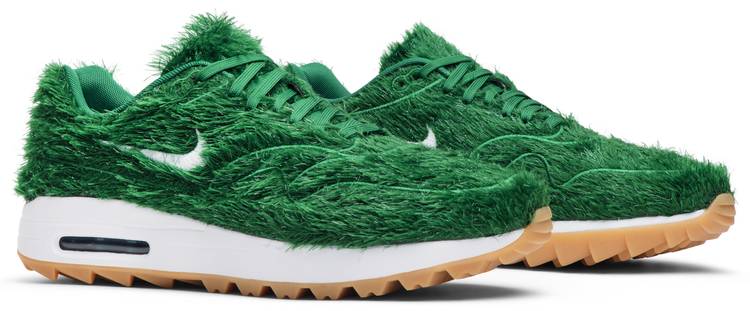 The official description reads:
"With the launch of the Air Max 1 Golf NRG 'Grass,' Nike injects a strong dose of whimsy into the golf course. Repurposed for the links, the lifestyle runner features a material on the upper that mimics the look of green turf, accented with an embroidered Swoosh in white. A matching white foam midsole, complete with Max Air cushioning, is supported by a high-traction gum rubber outsole."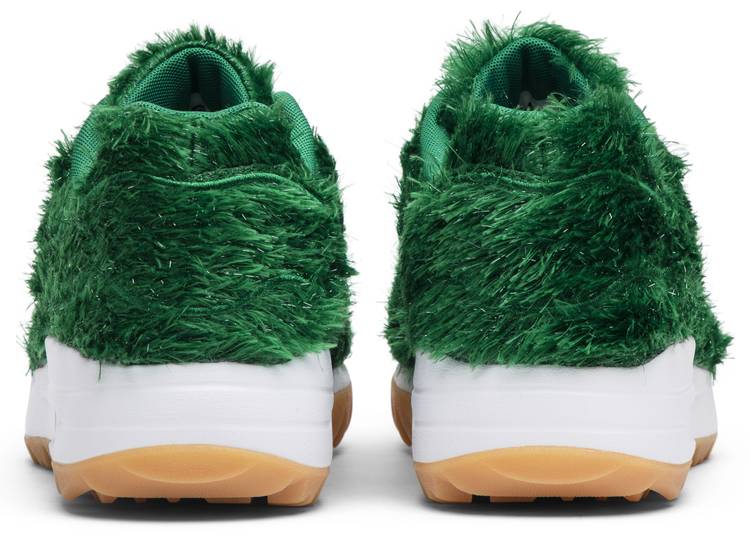 Over at GOAT, you can buy these puppies brand new for $580 USD or used for $650 USD. See, just like any pair of dad shoes, the more you wear them, the more valuable (and green) they become. That's just science right there. The added bonus with these ones is they're already covered in green. It's like they were made for mowing lawns.
Nike has been making unique versions of their shoes for quite a while now like the N64 inspired Air Max 97. The unfortunate thing about their Air Max 1 Golf NRG 'Grass' style though is I don't think I have ever seen anyone out in public wearing them. It's a shame honestly. I'd wear these shoes with pride every day for the rest of my life, but my wife would probably kill me for spending $600 on shoes that look like grass.
It'd be worth it though just to wear them for even a moment, wouldn't it? Of course, it would.