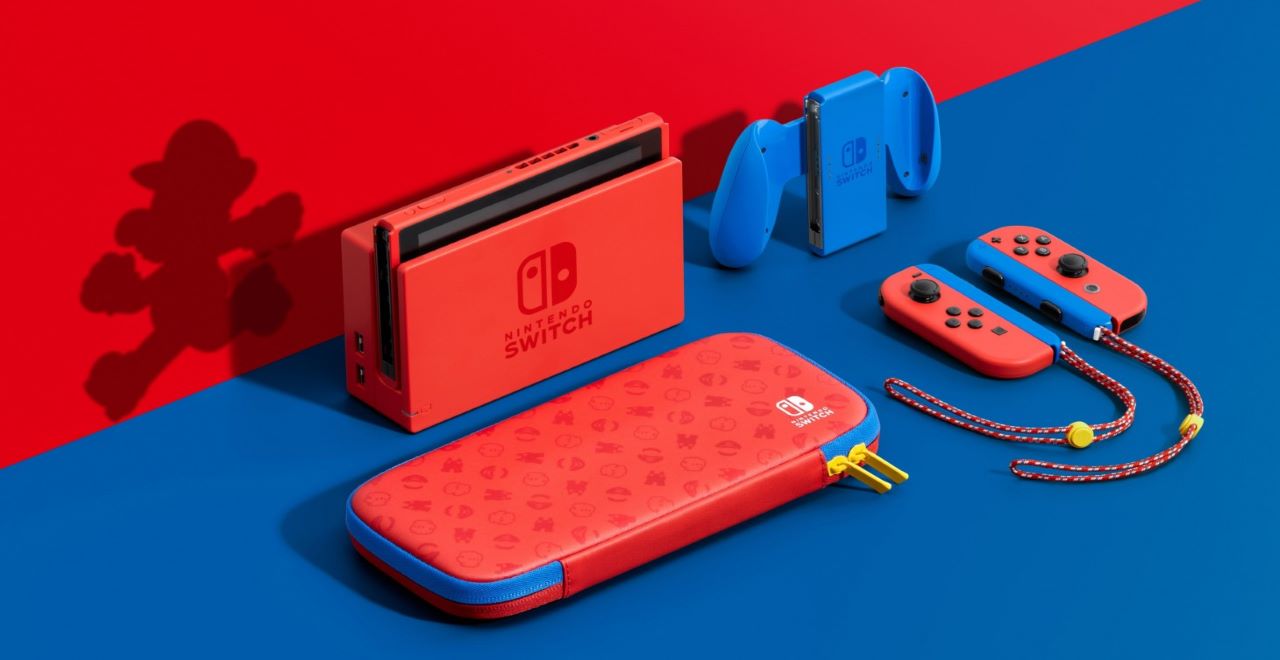 Credit: Nintendo
Great! Now I have to explain to my wife why we need another Switch in the house.
Nintendo announced today that a new Mario-themed Nintendo Switch will be available to purchase on February 12th, 2021. This is also the same day that the highly anticipated Super Mario 3D World + Bowser's Fury releases. Coincidence? I think not!
The #NintendoSwitch – Mario Red & Blue Edition system has a distinct red-and-blue color scheme in honor of Mario's iconic outfit. Available beginning 2/12, it comes with a red & blue carrying case to help protect your system as you travel through those Warp Pipes! #SuperMario35 pic.twitter.com/Ke2bCBtPCf

— Nintendo of America (@NintendoAmerica) January 12, 2021
The system will cost $299.99 USD (the same price as the current regular version) and features a color scheme that resembles the plumber's classic outfit. It will include red Joy-Con controllers with blue straps, a blue Joy-Con grip, a red Nintendo Switch dock, and a red Nintendo Switch system. It even comes with a stylized Mario Red & Blue Edition Carrying Case and a screen protector (for when your kid accidentally drops it down the stairs).
If you've been holding off on purchasing a Switch, this could be a great place to start. There aren't any fancy designs on the dock like the Animal Crossing one, but its bright colors are a nice alternative to the originals black and gray. Like anything Nintendo related though, I'm sure the demand is going to be insane for this one.