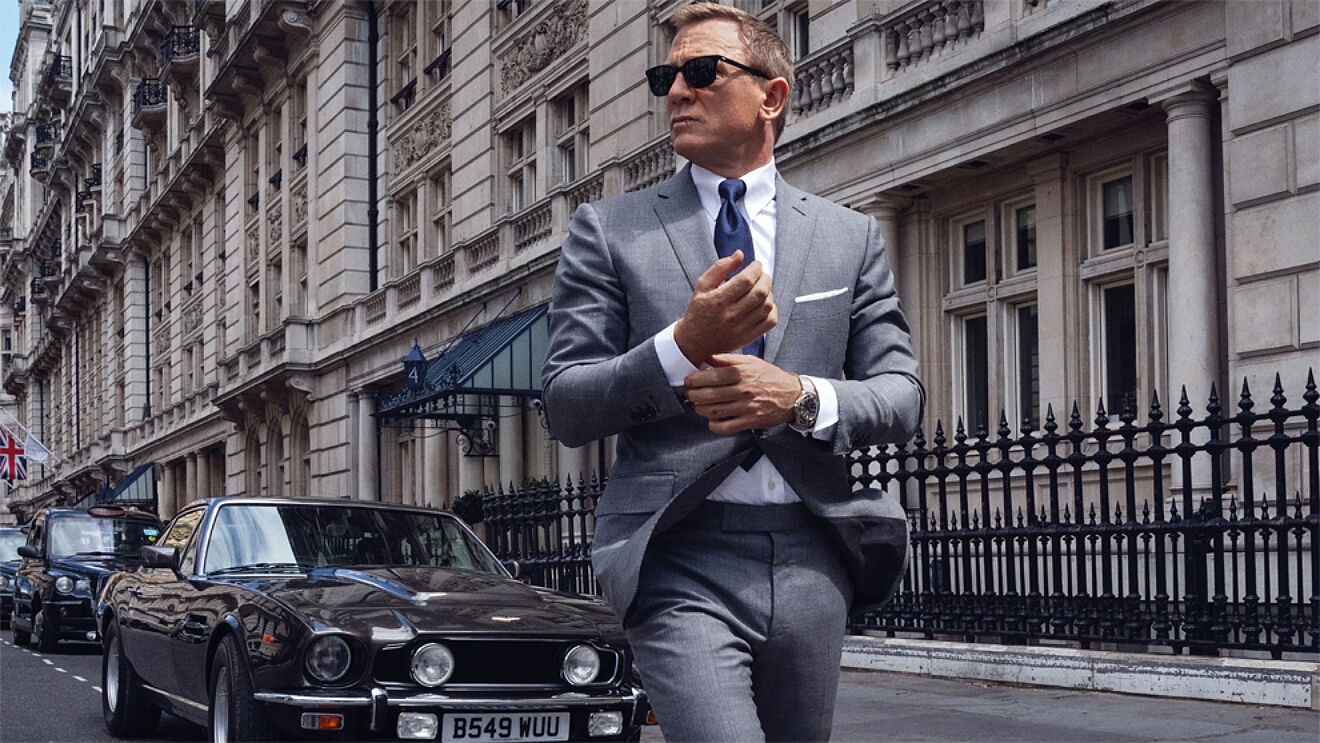 Credit: Nicola Dove / MGM / Eon Productions
It's hard not to chuckle at a title like No Time To Die. Daniel Craig is stepping into James Bond's designer shoes for the fifth time in 15 years and the film's runtime is a whopping 2 hours and 43 minutes. In my opinion, that is plenty of time to do most things, dying included.
Questionable title aside, this final romp alongside Craig's Bond is a satisfying swan song that provides all the quips, guns, and gadgets you'd expect in a 007 flick while revealing a bit more depth and heart than we're used to. In fact, it's appropriate that an outlet like The Dad was invited to an early press screening considering it so clearly centers around themes like family and legacy.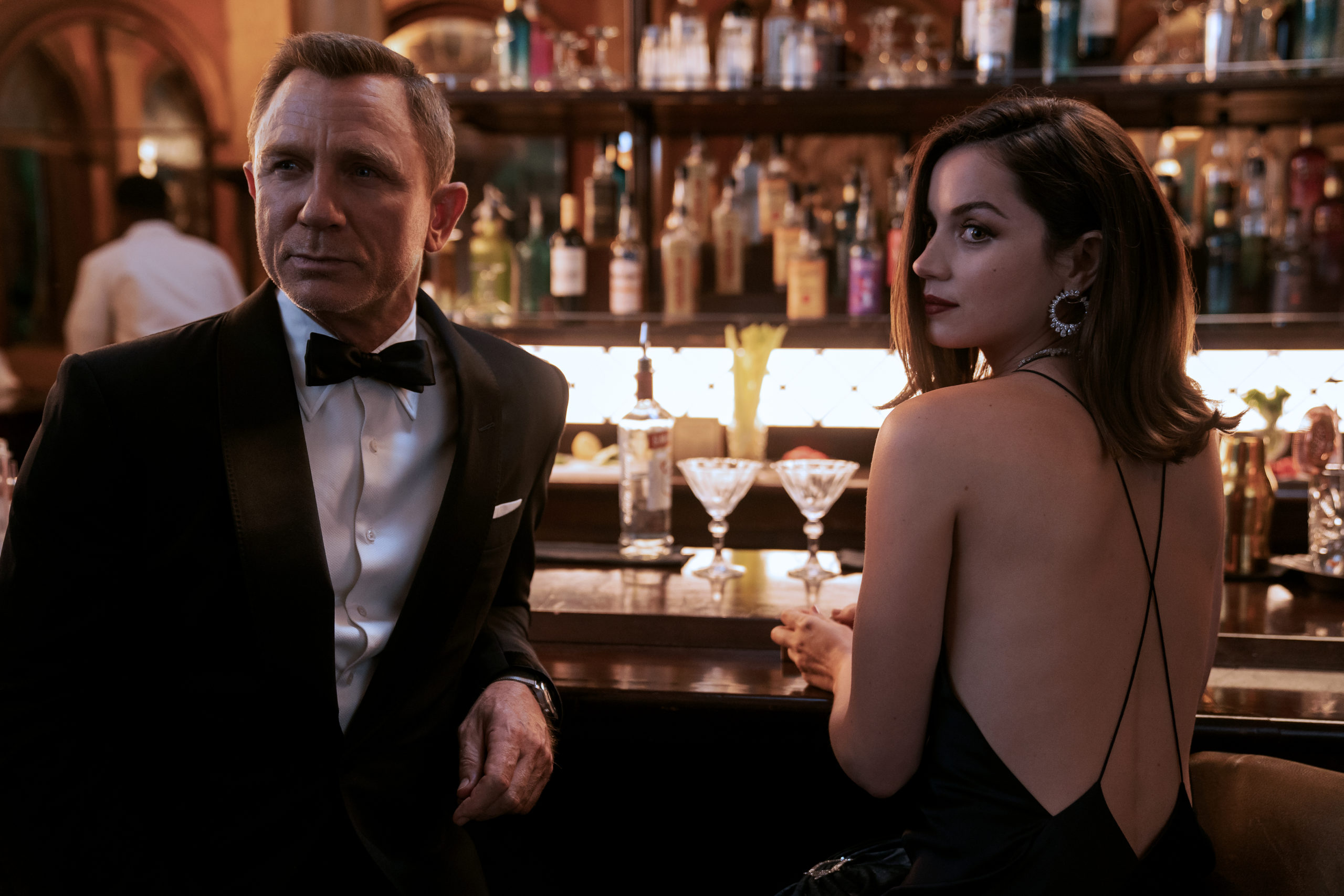 The opening sequence, usually reserved for some over-the-top action sequence in an exotic locale, instead centers around the quiet Scandinavian cottage of a defeated, self-medicating mother and her young daughter. However, the serene setting quickly turns chaotic upon the arrival of a silent assassin, outfitted with a Japanese kabuki mask, an assault rifle, and an eager trigger finger.
Without revealing characters or motives, this opening sequence reflects the uniqueness of this film in its willingness to develop characters who aren't James Bond. It offers some relatability to 007's allies rather than relegating them to traditional archetypes like "helpful compatriot" or "female eye candy." On the other hand, I would have loved to see more from returning CIA veteran Felix Leiter (Jeffrey Wright) or the delightful Cuban field agent, Paloma (Ana de Armas), but given that audience members were taking bathroom breaks before the third act even started, I understand why certain cuts had to be made.
Catching up with Bond as he approaches an old mountainous city on the Mediterranean, he's still accompanied by Spectre's Madeleine Swann (Léa Seydoux)—the first time a Bond love interest has reprised a role, believe it or not—but the two are clearly plagued by their personal past tragedies, resulting in some serious trust issues. Hell, the main purpose of their trip is to visit the burial site of Bond's former love, Vesper Lynd (Eva Green) – not exactly a romantic getaway.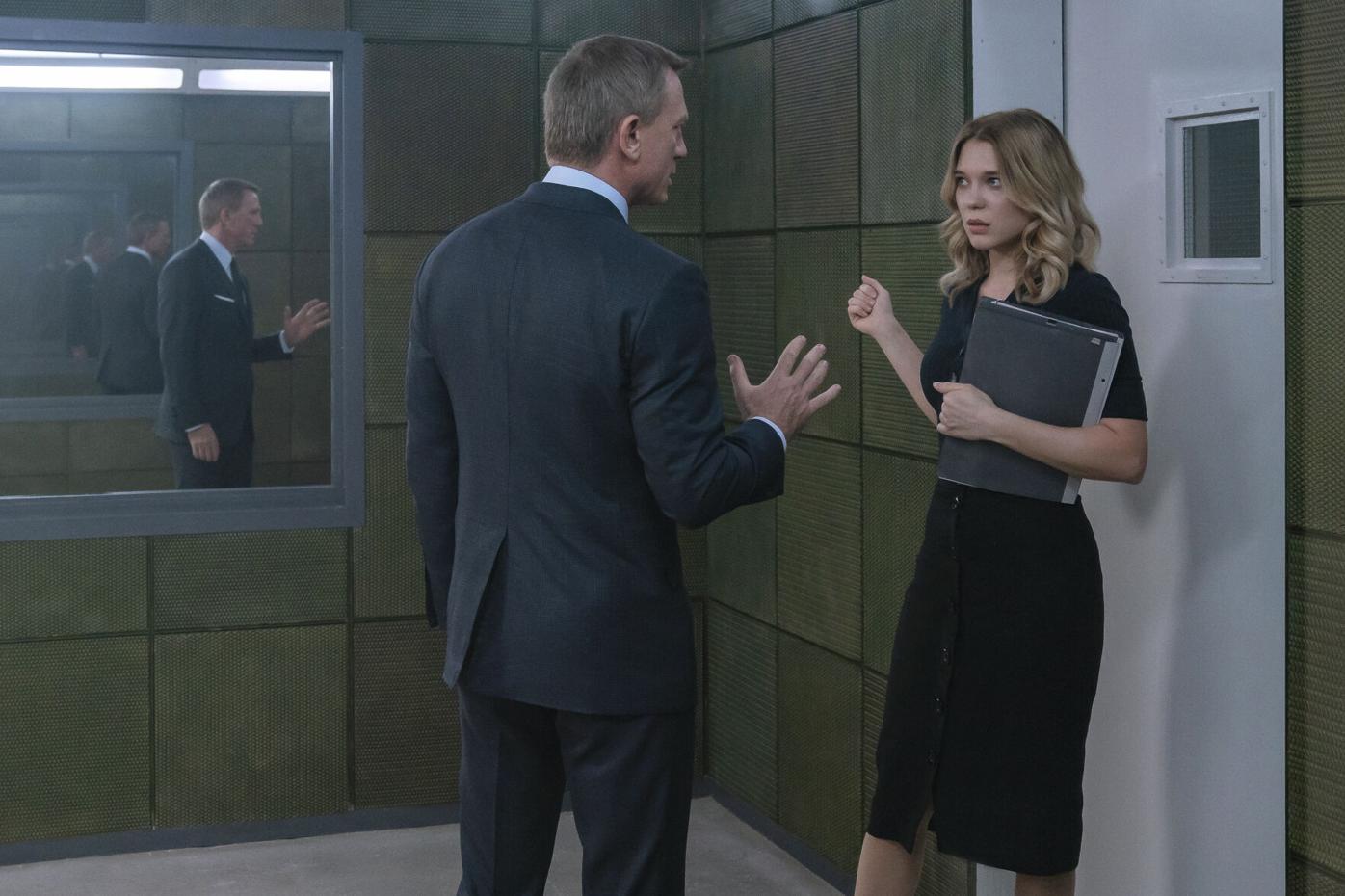 Thankfully, it's not all doom and gloom in No Time To Die. There's plenty of levity in the form of sarcastic one-liners and eye-roll-worthy puns, likely thanks to the comedy writing prowess of Phoebe Waller-Bridge ("Killing Eve," "Fleabag"). I mean, there's literally a bit where a scientist is talking loudly about how she misplaced a deadly virus, only for her colleague to pull his lunch out of the fridge and find his Tupperware container now sporting a "weaponized smallpox" label. I can't say I ever expected to genuinely laugh at a smallpox joke, but here we are.
Of course, when starring Craig's ever-brooding version of Bond, these films are usually only as good as their villain, and Rami Malek does his best as the mottled-skinned and generally creepy Lyutsifer Safin. Unfortunately, compared to Skyfall's wacky Raoul Silva (Javier Bardem) and Spectre's playful Erst Stavro Blofeld (Christoph Waltz), Safin feels like a toned-down caricature of a Bond villain. Malek delivers the hell out of the lines that he's given, but the guy literally has an evil lair on a remote island that doubles as a missile base… c'mon. All that's missing are some sharks with frickin' laser beams attached to their heads.
Thankfully, director Cary Fukunaga proves to be a very intuitive filmmaker, fleshing out mostly balanced characters in jaw-dropping set-pieces and Hans Zimmer's score offers Bond aficionados plenty of nods, referencing songs like We Have All the Time in the World from On Her Majesty's Secret Service. It's a nice blend of classic and modern Bond that seems to work, even if it's a bit on the nose at times.
As previously mentioned, though, this film is largely about legacy and familial bonds **wink, wink**. Instead of the usual desire for money, power, or status, nearly every major character is vying to either avenge a murdered family member or protect a living one. Even the big weapon of mass destruction—"Project Heracles"—targets victims based on their DNA and family lineage. While we're used to Bond fighting for Queen, Country, and the world at large, No Time To Die introduces a much more personal threat to the MI6 agent, forcing him to reevaluate his motivations and identity as a whole.
Don't get me wrong; even at 53, Daniel Craig still effectively plays an unstoppable Abrams tank of a man, stampeding his way through dozens of goons in the final fight sequence. But in the end, he rises to meet the film's sky-high emotional stakes and evolves into something greater than even he thought was possible.
It may not be the perfect finale to this version of Bond, but it hits plenty of the right notes. If you're a 007 fan, you'll feel nostalgic. If you're an action movie buff, you'll feel satisfied. If you're a family man, you'll feel understood. And if you're all three, just go buy a ticket already, sheesh.