Orangutan Dad Swings Into Parenting After Mate's Death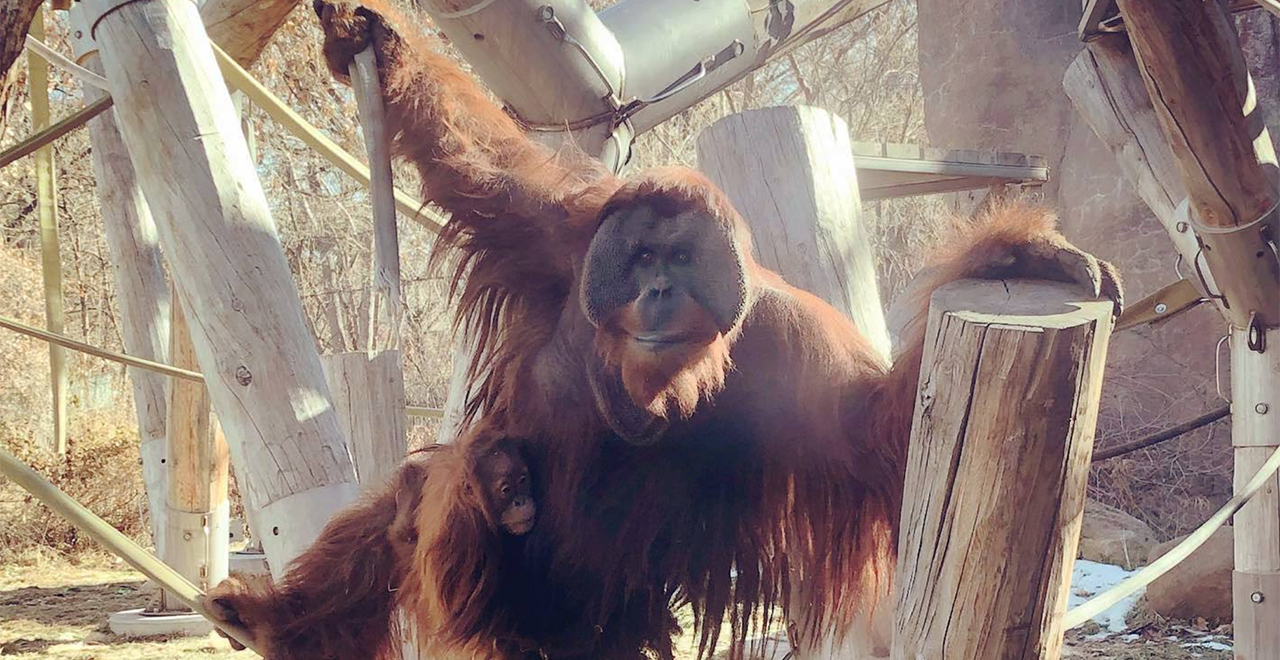 The 2010s were certainly a decade of gender-norm bending in America and beyond, with stay-at-home dads (among other things) becoming more mainstream. But apparently, the human race isn't the only group able to torch the status quo of traditional gender roles, as evidenced by Berani, a male orangutan at the Denver Zoo.
Many orangutans live well into their 40s or even 50s, so when female Sumatran orangutan Nias — nicknamed "Queen Bee" — died at 32 in mid-December, both her orangutan and human families were devastated.
However, Berani, her mate, quickly assumed the role of caretaker to the couple's 2-year-old daughter Cerah. Similar to a human father, he's "so attentive and protective of her, seeing to all her needs. He will carry her, comfort her, and even snuggles her when she sleeps," zoo officials said.
Wild orangutan males aren't usually involved in child-rearing, so "to see Berani step up as 'Mr. Mom' is an extremely rare situation — and Cerah couldn't have asked for a better dad."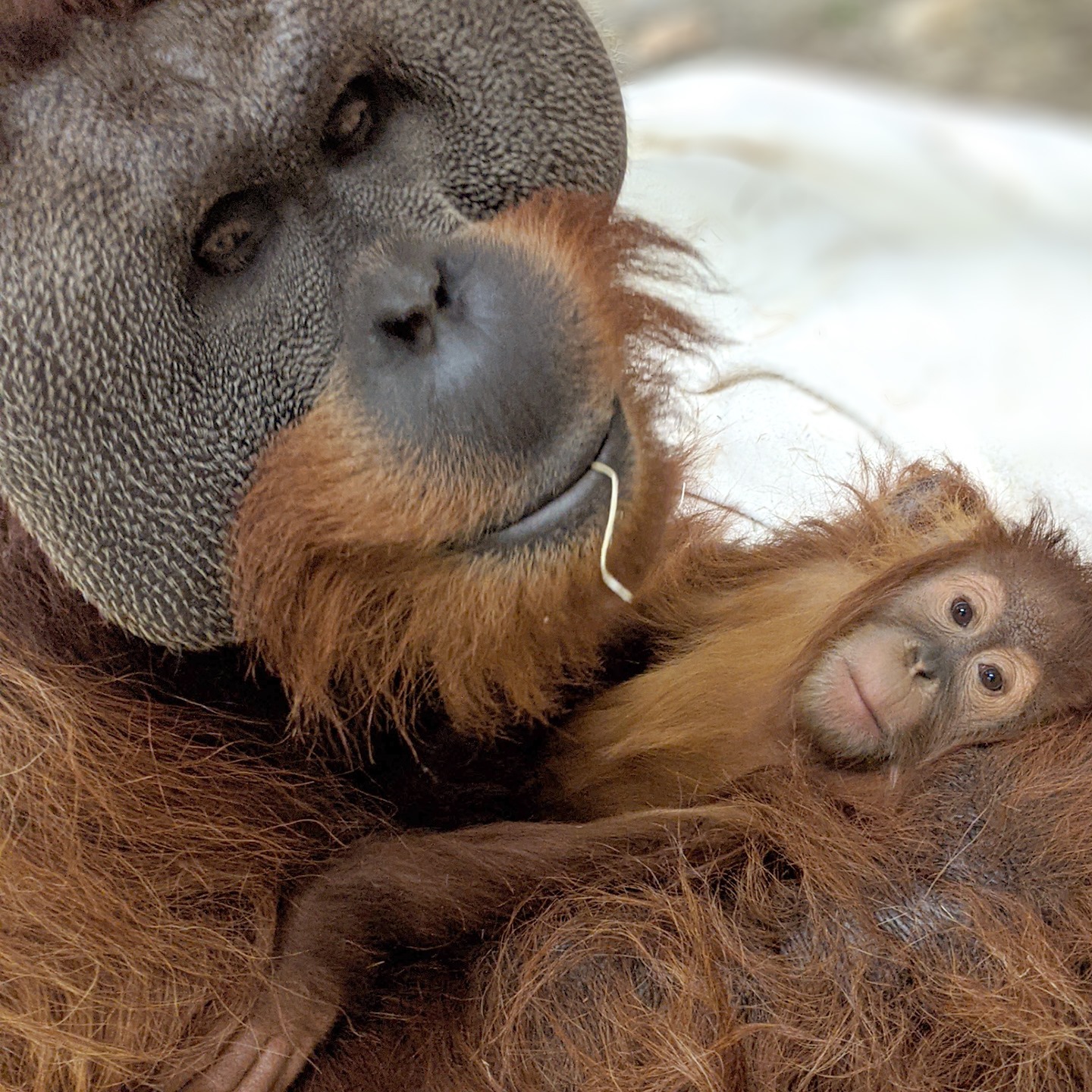 In fact, fathers taking care of their young is rare even in the zoo world, not just in the wild. Cindy Cossaboon, a zookeeper at the Denver Zoo, told CBS4 that she'd only heard of one other zoo case of a male orangutan stepping up to the Dad plate.
Still, considering how devoted a mate Berani was to Nias, those who knew the couple well can't be too surprised he remains devoted to their offspring.
He "became instantly attached" to Nias upon arriving at the zoo, and "if she wasn't around, he would not eat his biscuits and if she was around, he would share his food with her. It was [her] world and we all just lived in it," her eulogy stated.
So far, Berani and Cerah are doing extremely well, as is Nias's other daughter, 10-year-old Hesty, who has stepped up herself to play big sis to Cerah in light of their mother's absence. "The three of them are sticking together and moving forward," according to the zoo's Facebook page.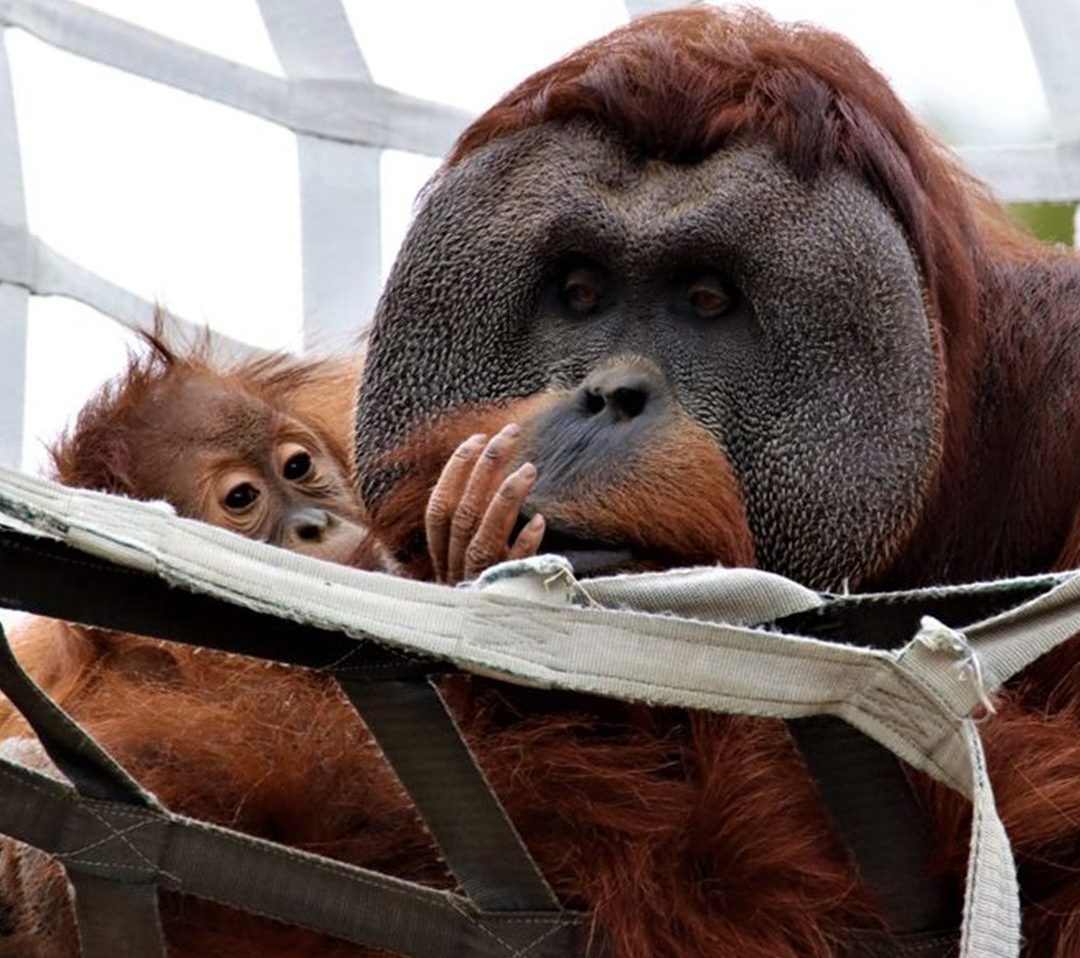 Great job, Berani! The Dad salutes you.