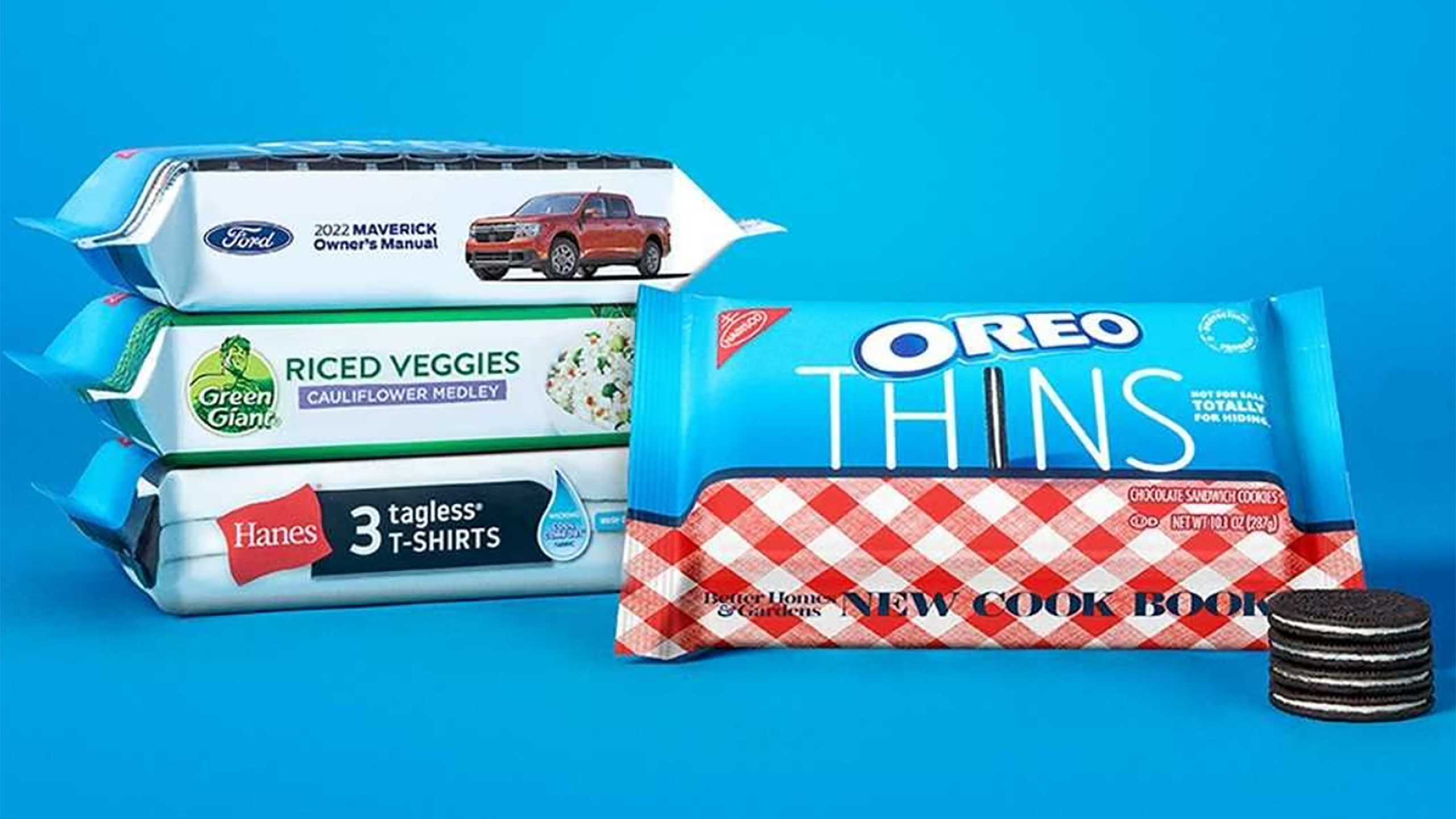 Credit: Instagram/oreo
There's no feeling more frustrating than finding out your kids crushed the cookies you were looking forward to enjoying. And Oreo has got your back, with their newest creation, which is camouflaged bags of Oreo Thins.
The cookie company partnered with some iconic brands to create some bags of cookies that, SPOILER ALERT, do not look like cookies. This will be the simplest way to fool the kids in your house, who can work a pantry but won't even dare to touch a bag of "vegetables" in the fridge. Other versions include a Better Homes & Gardens cookbook and a Ford manual. All great places to stash cookies.
View this post on Instagram
The brand is going to be giving away limited-edition, super-spy snacks. But, they also want parents to submit their snack-hiding locations. They want to see what ways parents are using to keep the good stuff from their kids and will reward the best entrants with the camo cookie packs, and one will get $25,000. Which, at that point, you can just rent a studio apartment across town to stash your snacks.
Personally, I'm still using height to hide the tastiest stuff from my vertically challenged family. Oh, are the brownies gone already? Too bad, folks (yeah, too bad I'm the only one tall enough to see the brownie carefully wrapped in foil on TOP OF THE FRIDGE!).
Someday my kids will get taller, and, more importantly, more willing to climb to devour something sweet and unhealthy. One thing you aren't prepared for as a parent is how sugar-crazed a kid can get, and the depths they are willing to descend for their fix.
These bags from Oreo are like a cheat code, but one you may not need. If you've got a better strategy, hit them up, but also tell me, because I can always use more tools in the belt when it comes to hoarding snacks from my increasingly more aggressive kids.