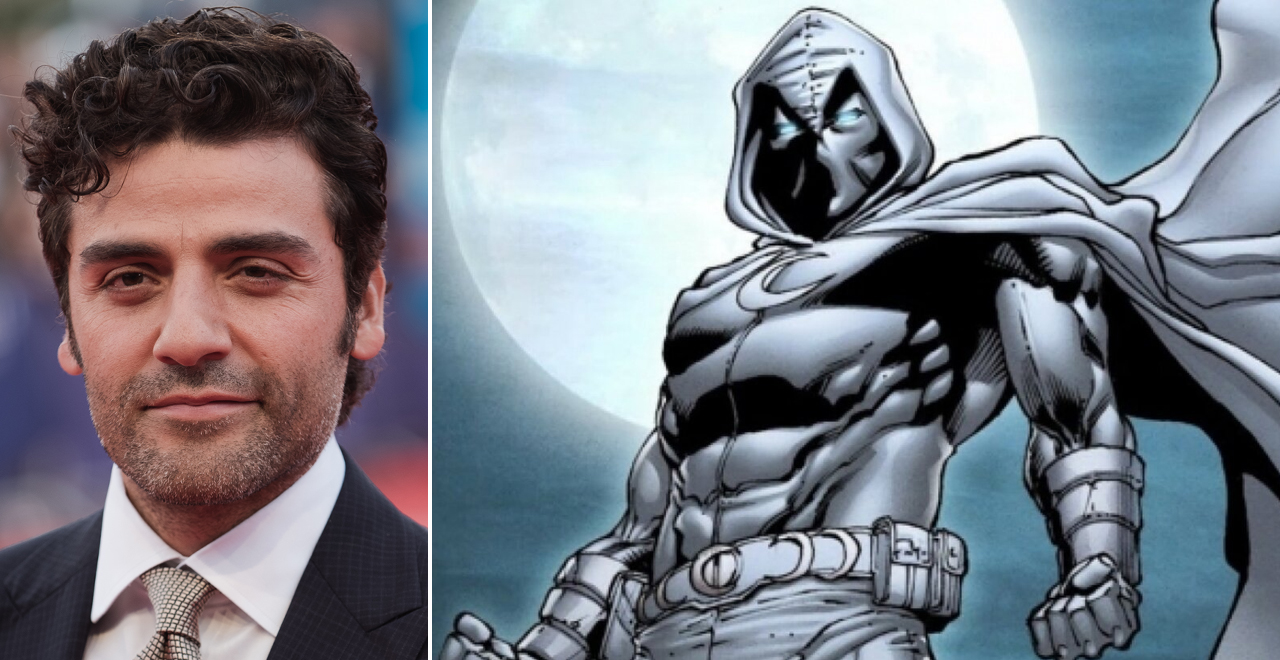 Credit: Getty/Francois G. Durand Marvel
Last year, in the aftermath of Endgame and the end of the Infinity Stones saga, Marvel Studios laid out their plans for the future of the MCU.
Aside from the various movies that are still yet to see the light of day (Black Widow, The Eternals), and Thor and Dr. Strange sequels, they announced the WandaVision, Falcon and Winter Soldier, and Loki TV shows for Disney+. We know now that Hawkeye and Nick Fury are getting shows too, but not everyone on Disney+ will be from the movies.
Marvel also announced shows for lesser-known characters like She-Hulk and Ms. Marvel, which were recently cast, and someone called Moon Knight, a fan-favorite character who is a mercenary/vigilante/consultant (?) and is also a conduit for an Egyptian god named Khonshu.
Keanu Reeves was rumored to be in the running, but it looks like the former Resistance member, Oscar Isaac, is in. The Star Wars star has signed onto Disney+'s Moon Knight series, and aside from Samuel Jackson joining the platform, Isaac may be the biggest star Disney+ has.
Isaac is a talented actor who was nominated for an Oscar for the Coen Brothers' Inside Llewyn Davis and has split his time between the Star Wars trilogy and prestige projects from respected directors like Alex Garland, JC Chandor, and Denis Villeneuve, with whom Isaac made the forthcoming Dune.
Isaac isn't the first movie star to move to television, and he surely won't be the last. Over the past decade, the divide between the TV and movie ecosystems has all but disappeared, and with the future of movie theaters in doubt, thanks to the impact of the coronavirus and the explosion of streaming, more and more box office stars may be taking refuge in TV projects.
As long as the people doing TV are as bad-ass as Oscar Isaac, I don't have a problem with it. It's also easy to see a future in which Isaac takes Moon Knight from Disney+ to the big screen, if and when movies come back. It's hard to believe they'd grab such a big name for a minor character and keep him corralled to the small screen.
No word yet on when production will start.