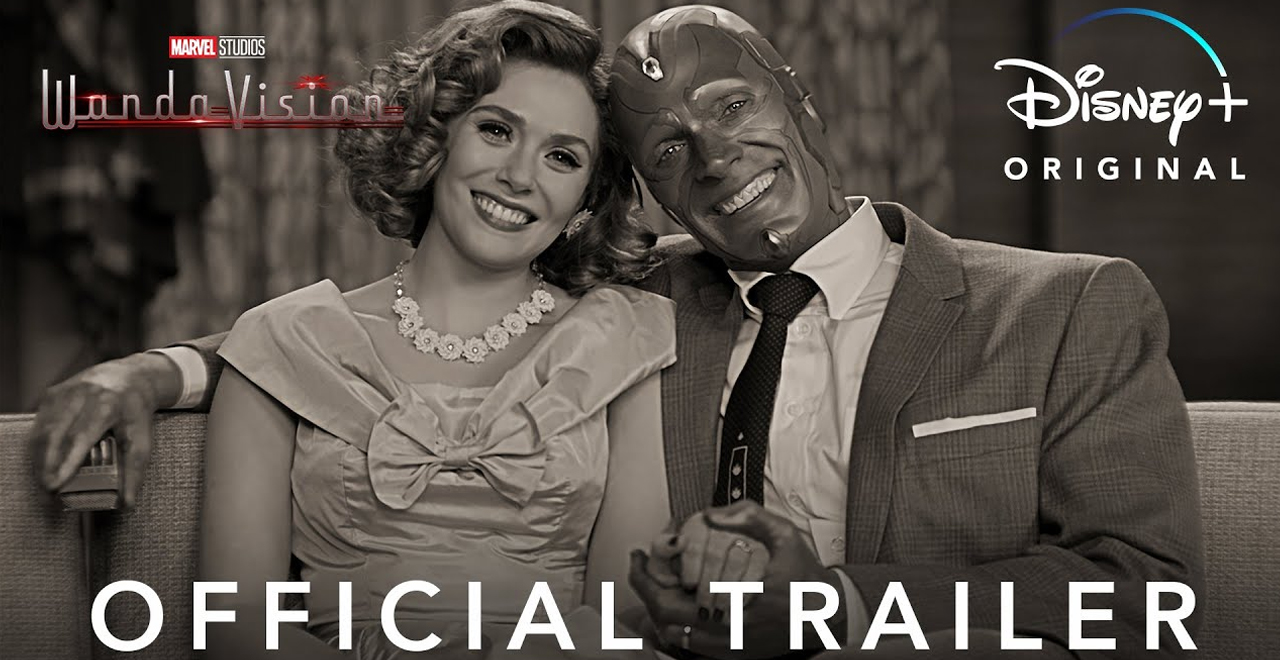 Credit: YouTube/Marvel
2020 has been a rough one for the entertainment industry.
The pandemic slowed down or outright halted production on a whole bunch of movies and television shows we'd all been anticipating, and made it impossible to go to the movies and see the stuff that has already been made. Quarantine started with The Last Dance and Tiger King, but now that fall is here, pickings are going to be slim.
So when we get a taste of something new, it's easy to get excited. Especially when that new footage looks so good. Last week, a trailer for The Mandalorian's second season premiered, and it looks just as bad-ass as the first season. Its October premiere can't come soon enough. Now Disney+ is has dropped the first trailer for WandaVision, coming later this year, which has a decidedly different feel from most previous Marvel properties but looks like a lot of fun.
It's a blend of something all right, and it looks weird AF, opening with Wanda and Vision living in 50s domestic bliss right out of an old-fashioned family sitcom and cycles through a series of shots of what appears to be different decades of TV, before ending with some ominous glimpses of portals and police of some kind.
The series has been described by Marvel as "mega event series," and the official synopsis reads: The series is a blend of classic television and the Marvel Cinematic Universe in which Wanda Maximoff and Vision—two super-powered beings living idealized suburban lives—begin to suspect that everything is not as it seems.
Especially since it takes place after Endgame and will have to reckon with the fact that Vision was killed at the end of Infinity War (and not by the snap that was magically reversed).
It's clear things aren't quite what they seem, and that this show is bursting with creativity, so there's bound to be a fun explanation for his return.
Check out the trailer for the show, which looks like a real trip. In a year in which real-life couldn't get any weirder, the touch of the surreal might be just what the doctor ordered.