Hide the Pain Harold Discovers Another Monolith From "Intergalactic Federation"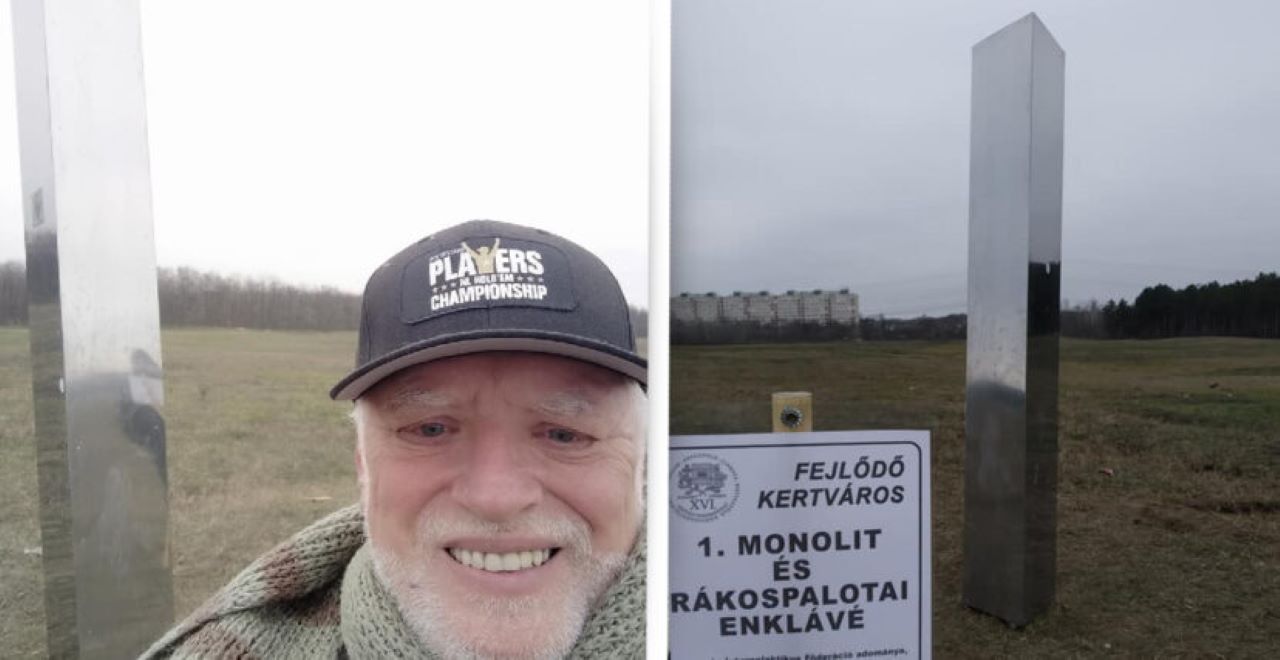 Honestly, with the way 2020 is going, I would expect nothing less.
Mysterious Monoliths have been popping up and disappearing all over the world, and now Hungary has received one as a gift from the "Intergalactic Federation".  Whether it's the "Intergalactic Federation" from Rick & Morty or Lilo & Stitch remains to be seen, but internet meme sensation "Hide The Pain Harold" had some fun with the whole situation.
"Harold" took a photo with the monolith and posted it to his Facebook account. Yes, he has a Facebook page. One of the comments on his post sums the entire picture up perfectly,
"This thing is exactly right for you, Harold. The smile says "thank you for this kind gift, aliens" while your eyes say "oh, we're f*cked".
If you're unfamiliar with "Hide The Pain Harold", Andras Arato became a meme when one of his stock photos was turned into a joke and went viral.  His facial expression showed suppressed pain and discomfort.  You may think he's alright, but his eyes tell you a different story.  I'll leave you with one of my favorites.
Any guesses on where the next Monolith is going to show up?