Giant Pandas Loving Their Snow Day Is Content We All Need Right Now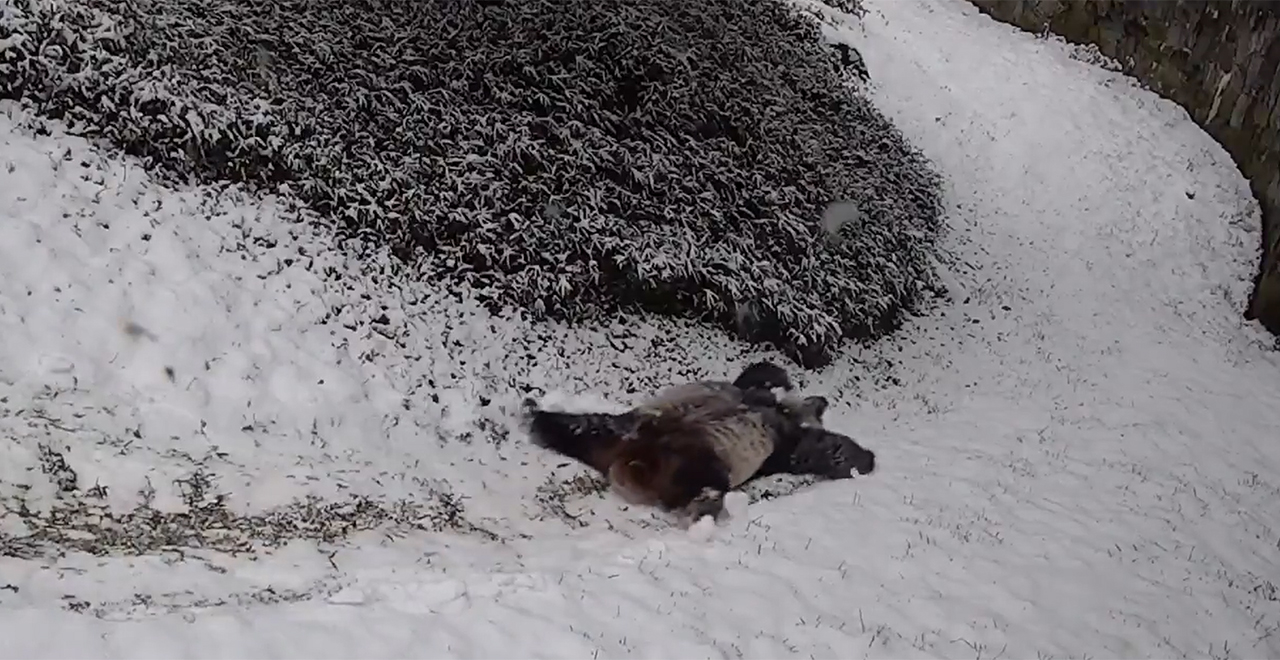 There's a lot going on. I don't need to tell you that, as we've all spent the better part of the last year navigating work, parenting, and all the other routine headaches under the amplified by a global pandemic. Add in an election year and other political turmoil, and your feed feels more like a battlefield. Sometimes you need a palate cleanser, and dang it, this video of the giant pandas at the D.C. Zoo enjoying a snow day is just the ticket.
The east coast was hit with its first big snowstorm of the season, and Washington D.C. got its first considerable snowfall in a few years. Which meant it was playtime for giant pandas Mei Xiang and Tian Tian at the Smithsonian National Zoo.
❄️🐼 Slides, somersaults and pure panda joy. Happy snow day from giant pandas Mei Xiang and Tian Tian! 🌨🐾
. . . #SnowDay #PandaStory pic.twitter.com/my02GwnPFL

— National Zoo (@NationalZoo) January 31, 2021
It only took 3 inches of snow for the two to revel in somersaulting, barrel rolls, and starfish sliding down a hill like a couple of toddlers. Their cub even took part, but the 5-month-old could only hang outside for five minutes before he went back in, having enough of his first encounter with snow.
The giant pandas are a hit as the zoo, as only 1,864 remain in the wild, with another several hundred at zoos around the world. And they are a giant hit online with their snow day exploits, as the video of their snow activities got millions of views.
Some people and animals just get it, when snow hits, you just gotta put everything else on hold to slide around in the snow.