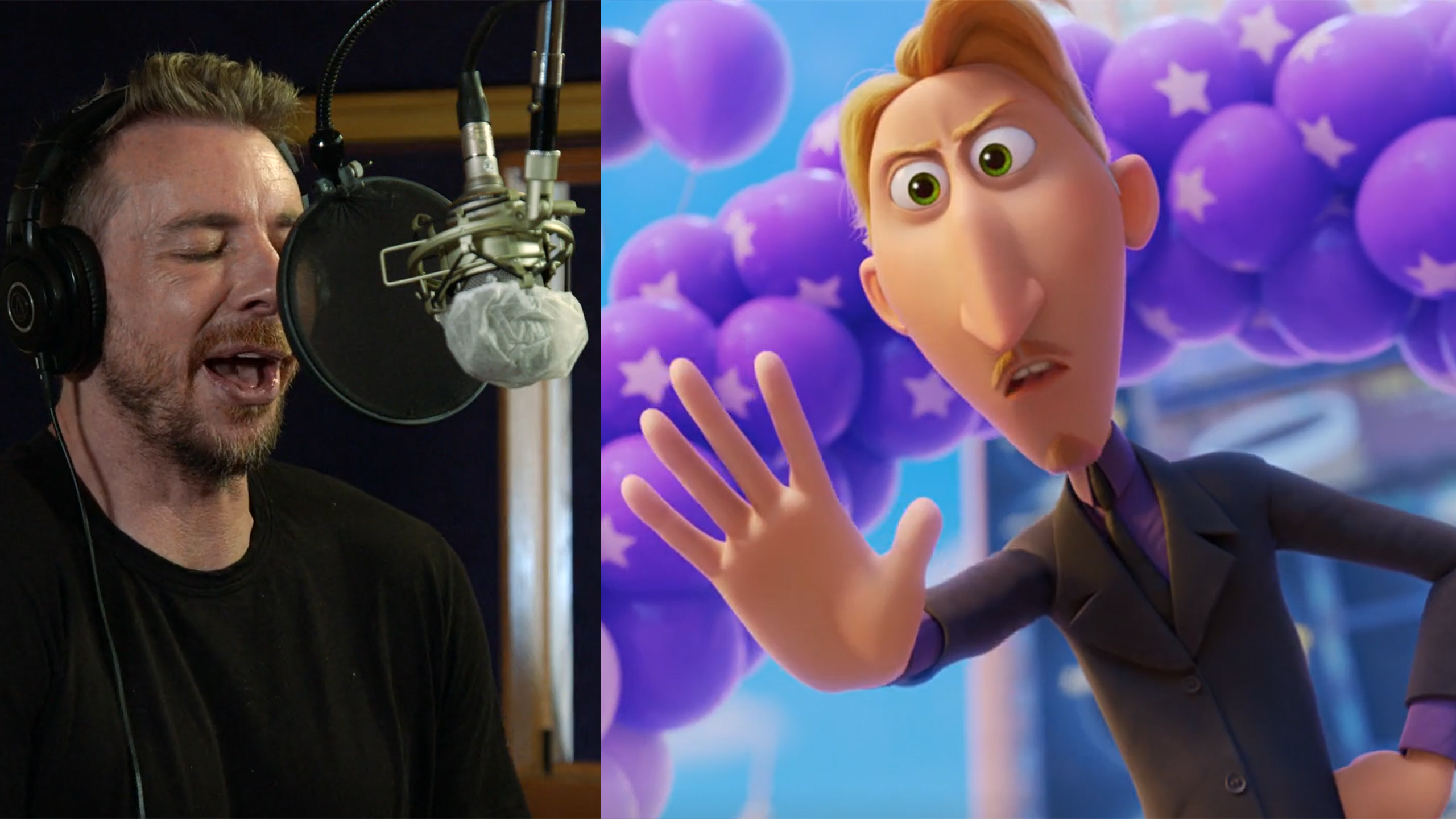 Credit: Paramount Pictures
The PAW Patrol movie is almost here and if you have a kid of a certain age, there is a 100 percent chance you'll be seeing it. The key is to be on top of it, so they think it's your idea and love you for it, instead of going begrudgingly after they beg for a few weeks. As your kids get hyped for the pups to hit the big screen, you can tell them "you know a guy" at Paramount who hooked you up with a WORLD EXCLUSIVE sneak peek at one of the new characters. Your kids will love you for it and you can remind them that not all heroes have paws.
"PAW Patrol: The Movie" brings back all your favorites, but when you go big screen, you get to bring in big cameos. Tyler Perry, Kim Kardashian, and Dax Shepard are just a few of the celebs lending their voices to the big screen version. Shepard is voicing "Ruben," one of Mayor Humdinger's henchmen.
He said PAW Patrol was the first show he was forced to watch after becoming a dad but admitted that he actually enjoys it. And that earned him some serious cred with his kids.
"First of all, my kids didn't think I was talented enough to be part of the PAW Patrol family," Shepard laughed. "But then I received an insane amount of PAW Patrol toys, which were used for some promotional spots I filmed. I told my oldest daughter she couldn't open the packages until I completed work on the film, in a week. I have never seen her with such overwhelming anticipation. She was counting down the hours before she could open the swag. So, yes, PAW Patrol is a big, big part of our household."
Even though he's playing a character with a "low-rent Jersey gangster" vibe, Shepard said he's psyched to get to bring his kids to a theater for PAW Patrol on the big screen.
"I get to reintroduce my kids to that experience of going to the movies that I valued so much growing up," Shepard said.
"PAW Patrol: The Movie" hits theaters and the Paramount+ streaming service on August 20th.