'Peloton Wife' Discusses Controversial Ad and Meets Ryan Reynolds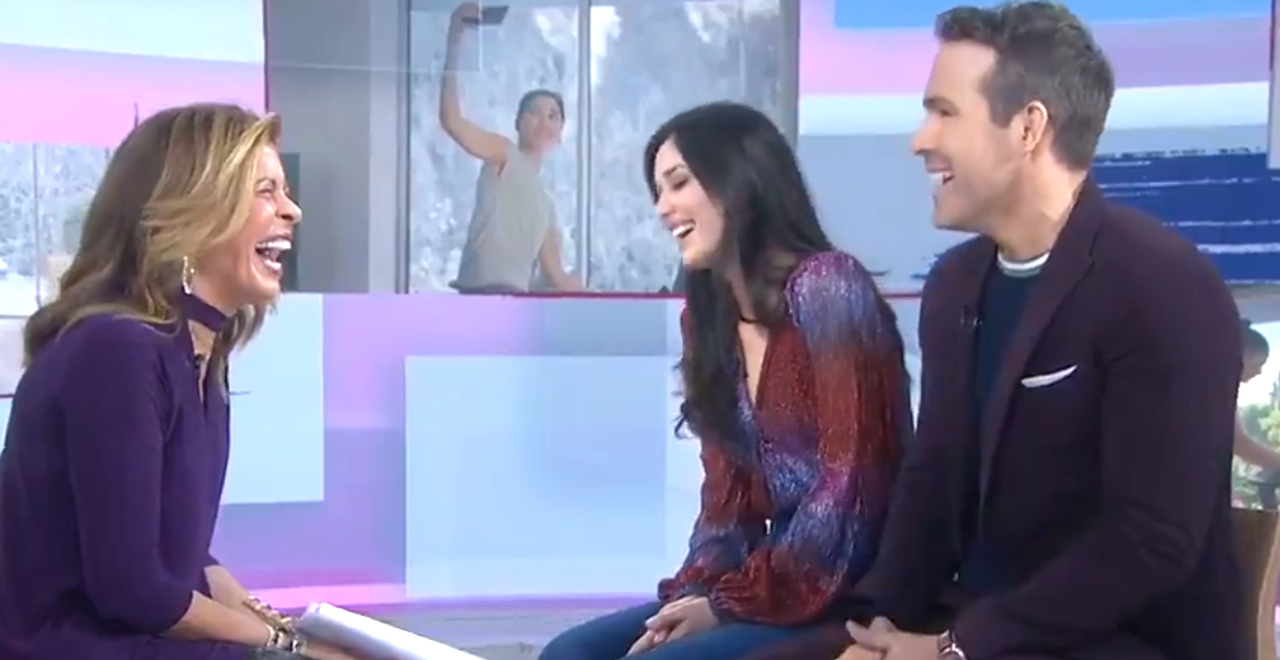 A few weeks ago, a company that makes high-end exercise bikes found itself embroiled in controversy after the internet didn't take to kindly to one of their ads. The ad in question was for Peloton and featured a thin, seemingly (at least superficially) healthy woman receiving the $2000 bike for Christmas and then documenting her wellness journey in a series of social media video posts, was seen by some as misogynistic and promoting unhealthy standards.
Not everyone agreed that there was anything wrong with the ad – many praised the husband for buying his wife such an expensive gift – but enough people did that there were rumors that Peloton's stock price dropped as a result of the backlash and the company pulled the commercial. No sooner had the controversy erupted than Ryan Reynolds' Aviation Gin snagged the Peloton Wife for a commercial of their own, poking for at the original ad and playing into the perception that the woman was perturbed by the gift and looking for a way out of her oppressive home.
It was a brilliant gambit by the company, and it shifted the conversation from exercise to drinking, which is a lot more fun! Last week, the Today Show brought both Reynolds and the actress from both commercials on the air for an interview. It's safe to say the Peloton Wife wasn't looking to escape from that situation, not while seated next to the Deadpool actor and hilarious dad.
The actress, Monica Ruiz, told TODAY that she figured her face was the cause of it all, with her expressive eyes leading viewers to be believe she was an abused wife crying for help.
"My eyebrows looked worried I guess. People were like, 'You look scared.' I'm telling you, it was my face, that was the problem, and it just exploded it from there. She looks worried."
Reynolds explained how he got the idea to recruit Ruiz for his company.
"It started with a text to my creative partner," Reynolds told Hoda Kotb. "He sent me the ad and I go, 'Oh, wow, I see why there's some backlash. Can we send her a year's supply of gin?' And that sort of evolved from there. We love acknowledging and playing off of the cultural landscape and we thought this was a grand opportunity to do something."
He said the vagueness of the ad was intentional, as they were just having fun and not looking to stoke conflict.
"We had this thought that we could do this ad without contributing to that divide, without vilifying anybody, just sort of commenting on this person, and the actress and the ad all at once. For us it was a no brainer," he said.
Watch the entire interview:
Monica Ruiz was asked to be in a commercial for @VancityReynolds' gin company after the Peloton commercial she starred in went viral, and she had never met Ryan … until today! pic.twitter.com/pkq6Go3alM

— TODAY (@TODAYshow) December 12, 2019