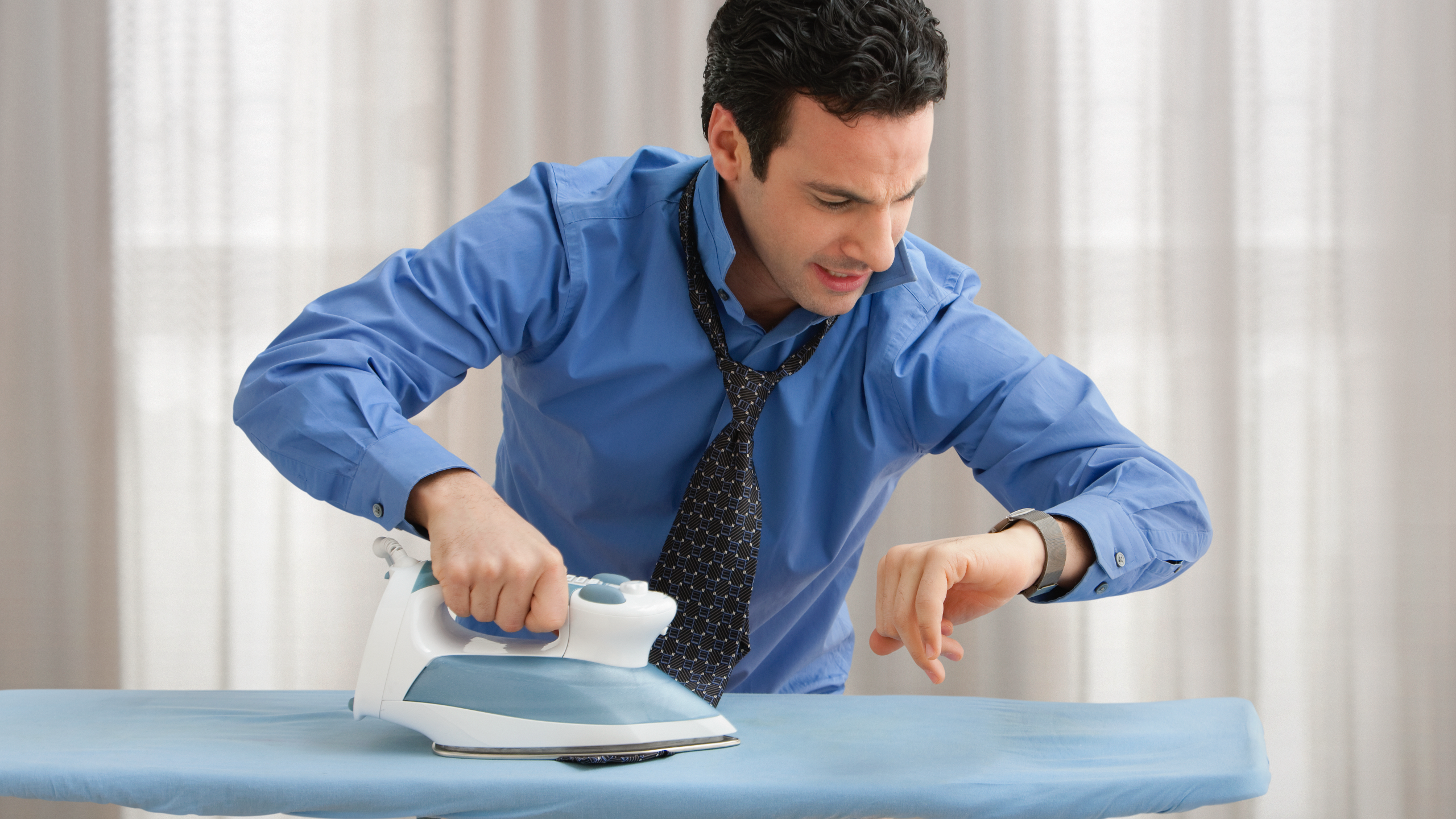 Credit: Getty / Jose Luis Pelaez Inc
There are two types of people in the world. Those who have an innate sense of timing, and are always prepared to walk out the door in order to get somewhere on time, and those who forget they were doing something that day until they get a text message asking for an ETA. And they marry each other.
Those of us who are kind, empathetic, and respectful of other people's time have had to start lying to you slackers just to get you where you're supposed to be at a reasonable hour.
According to new research, a survey of 3,000 Americans found that more than 40 percent of adults lie about an event's start time just so their tardy friends won't be late. And seven out of ten friend groups have that one friend who is reliably late, but less than a quarter of people admit to being that friend.
This doesn't mean that half of us are running late all the time, though. The people holding everything up are more like the quirky friend – their the minority but they leave an impact. In fact, sixty percent of the country feels that "early is on time", meaning they internalized that old adage from our dads that "being on time means you're late." It's a good rule to live by because you always get where you need to be and never have to worry about parking.
The average adult starts feeling stressed if they are only 10 minutes late for a social meeting, and 39 percent believe it's socially unacceptable to be late.
The usual excuses folks give for running behind? 37% blame traffic, while 33% say the alarm didn't go off. 32% say the car won't start. No official data is available on how many people lie about having left on time and then just act frazzled as though some mysterious episode happened en route that they are too shook to even discuss.
Here's an interesting stat: Men are more likely to feel anxious about being late, while women are more likely to laugh it off. Now, I won't be touching that with a twenty-foot pole, but feel free to bring it up to your wife and see what happens.
The study also said it only takes "5 times being late" to make others start to get upset with you, but that's a big freaking lie. You get TWO STRIKES.
So, if you are that person, just know. You're bothering us, even if we won't tell you.