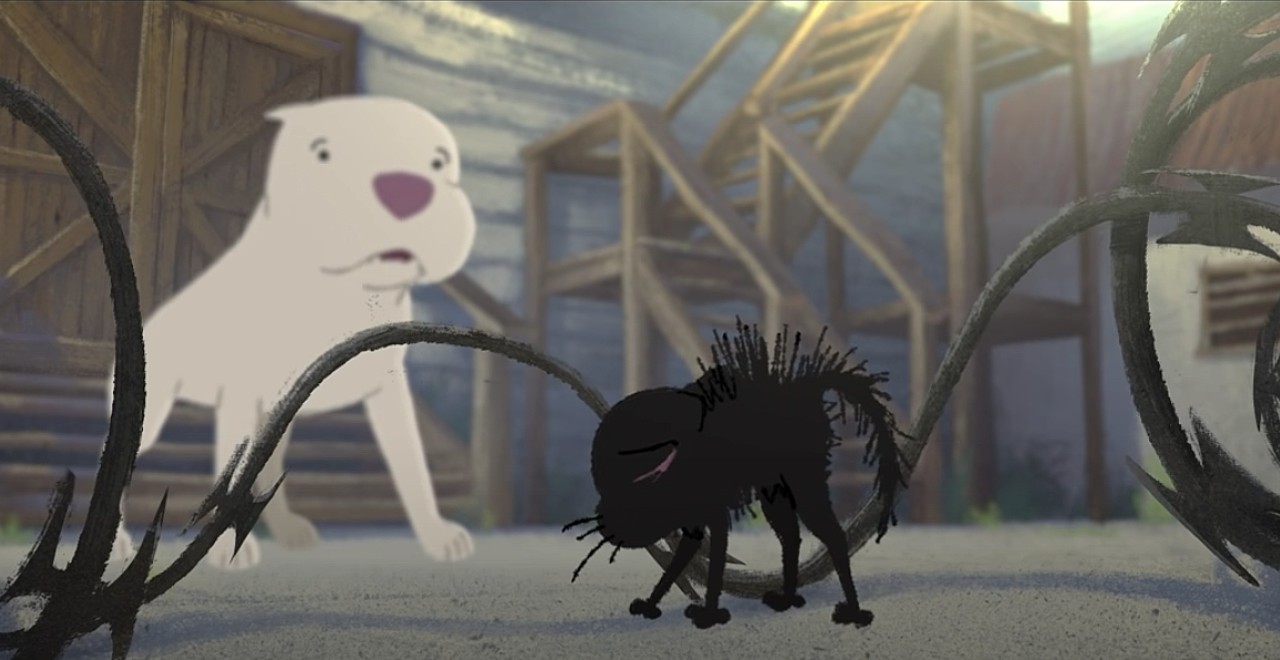 Credit: YouTube/Pixar
Pixar has a unique ability to lure us in with quality animation, and before we realize what's happening, we're more emotionally invested in a cartoon than we are in some aspects of our own lives (just me? Ok). Pixar's SparkShort program allows the company's employees to see their own visions through, giving them six months and a small budget to create their own cartoons. The SparkShorts were originally released on YouTube, but several can be found on Disney+.
"The SparkShorts program is designed to discover new storytellers, explore new storytelling techniques, and experiment with new production workflows," Jim Morris, President of Pixar explained. "These films are unlike anything we've ever done at Pixar, providing an opportunity to unlock the potential of individual artists and their inventive filmmaking approaches on a smaller scale than our normal fare."
Kitbull is just one of the many touching shorts that emerged from this unique program, and it checks all of the Pixar boxes. Cute animals? Yep. A concise storyline? You bet. Unexpectedly bawling because you didn't realize just how invested you were until it was too late? Of course.
The 8-minute-long cartoon packs an enormous emotional punch in a very short amount of time, taking viewers along for the journey of two underdogs (well, one underdog and an undercat). The story starts out with a stray kitten – a small, spunky ball of fur who ends up taking shelter in a cardboard box. Before long, the kitten realizes she's not alone. The yard in which she's taken shelter is also home to one large pit bull, but as the story continues, it becomes evident that they have a whole lot in common.
Without too many spoilers, the pup's home is less than ideal – he's injured by his owners and locked outside repeatedly, and the kitten's fear soon turns to compassion. Dog and kitten, forgotten by the world, forge an unlikely friendship. After one particularly heartbreaking scene, the duo decides to make a break for it, risking it all for the chance at a better life.
Watch the full SparkShort below, and grab some tissues. Yes, for the record, I also went into this claiming I "wasn't a cryer." Don't underestimate the power of Pixar, and maybe enjoy this one at home with the door closed.