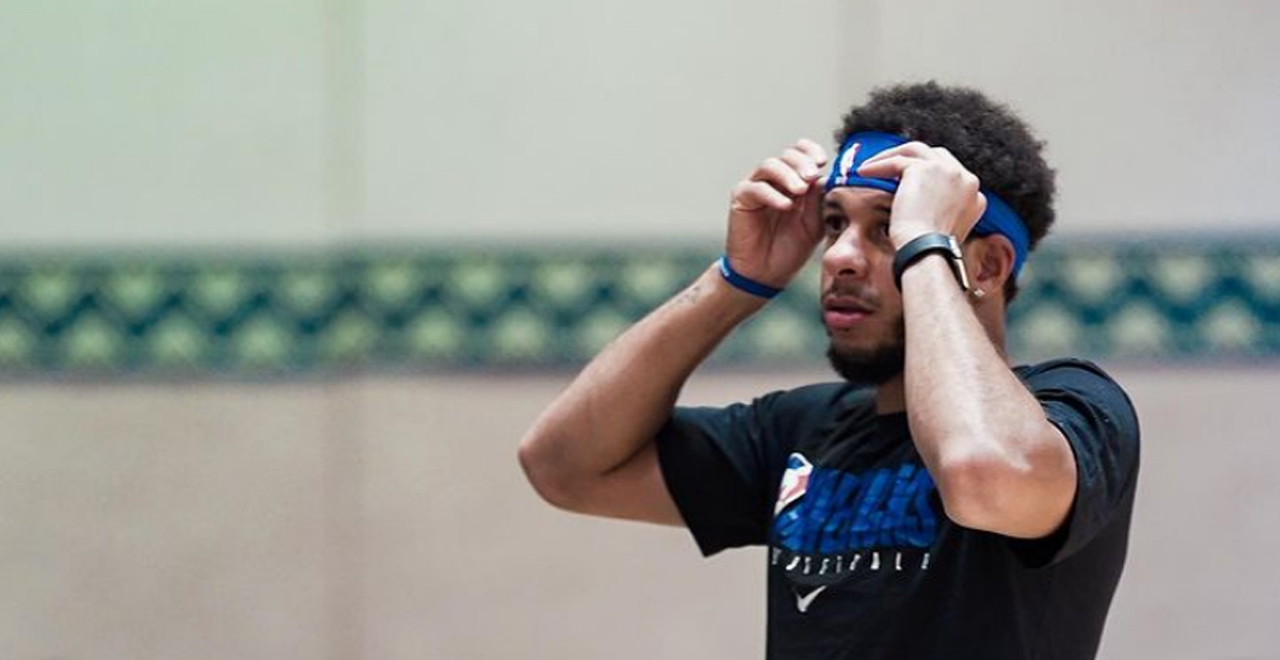 Credit: Instagram/sdotcurry
No one wants to work for their father-in-law. I don't care what the profession is, you don't need that extra baggage. That relationship can be sort of fraught as it is, you don't need to ramp up the level of difficulty another 10x by making it a boss-employee relationship too. That's the situation one NBA player faces, as he was traded to the team his father-in-law coaches.
The NBA bubble, for all its faults and challenges to the players, was a terrific success. More than any other sport, they were able to have a safe season. There were also some players who were able to thrive, including Dallas Mavericks guard Seth Curry. His three-point shooting hit a new level, and he was enjoying his time as a key contributor on a fun Dallas team (at least when Kristaps Porzingis is healthy enough to help Luka Doncic).
All in all, Curry put together a nice season, averaging 12.4 points, with a fun future. All of that is gone now, as he was traded to the Philadelphia 76ers. Fine on paper (actually, still a problem on paper, the 76ers and "the process" are kind of a mess), but what makes it problematic is the 76ers new head coach; Doc Rivers. Rivers is also Curry's father-in-law.
Seth Curry's new boss, Doc Rivers, is also his father-in-law 😅 https://t.co/TFNAvGkSFV

— Zach Osip (@ZachOsip) November 19, 2020
Mavericks' Seth Curry traded to 76ers, joins father-in-law Doc Rivers https://t.co/QZDNnZW4MT pic.twitter.com/OEXiVyCvGJ

— New York Post (@nypost) November 19, 2020

It sounds like the plotline of a failed sitcom. Basketball player marries girl, then has to play for her dad, follow along his zany adventure of keeping the peace on the court and AT HOME!! In September of last year, Seth married Rivers' daughter Callie, which presented no workplace tension at the time.
Now, Curry gets the unenviable task of wading through possible family drama while also trying to right the 76ers ship (which is such a big task it would probably take Curry's brother, NBA superstar Steph, to really solve).
At the end of the day, there are far worse jobs to have than an NBA player. But there aren't many more awkward bosses to have than a father-in-law.