In this day and age, we have laptops, cellphones, Nintendo Switch's and all sorts of other devices for our portable gaming needs.  If those weren't enough though and you've caught yourself looking at your PS4 or PS5 console thinking "You know what?  I'd like to carry that around in a sleek-looking briefcase", Japanese engineer DX Terraria has got your very specific request covered.
On Twitter, DX Terraria shared images of the first portable PlayStation 4 built by himself.  It's fully functional, can be used anywhere, and has a screen and battery life of up to an hour.
起動の様子 pic.twitter.com/x455jCxwNR

— DX Terraria (@DxTerraria) December 31, 2020
Over at 9GAG, the original pictures (which include questions and answers about the system) were posted with English translations for us to follow along with.
According to DX, modifications had to be made to Sony's original console to fit it into its new metal living quarters.  The briefcase contains everything you need for playing your favorite PlayStation games on the go and is 39 centimeters in length, 28 cm high, 11 cm wide, and the entire thing weighs 6.4 kilograms (basically the size of a PS5).
The cost of production is around 50,000 yen ($485.58 USD), and while he does mention that he won't be selling his technical marvel, if he did decide to, extra fees would push the cost to around 150,000 yen ($1,456.75).
If you thought having a portable PS4 wasn't already cool enough, DX Terraria posted a photo of the PS5 running on his new PS4 via remote play.  Wherever his travels might take him, as long as he has access to a stable internet connection, he has the best of both current and next-gen gaming worlds.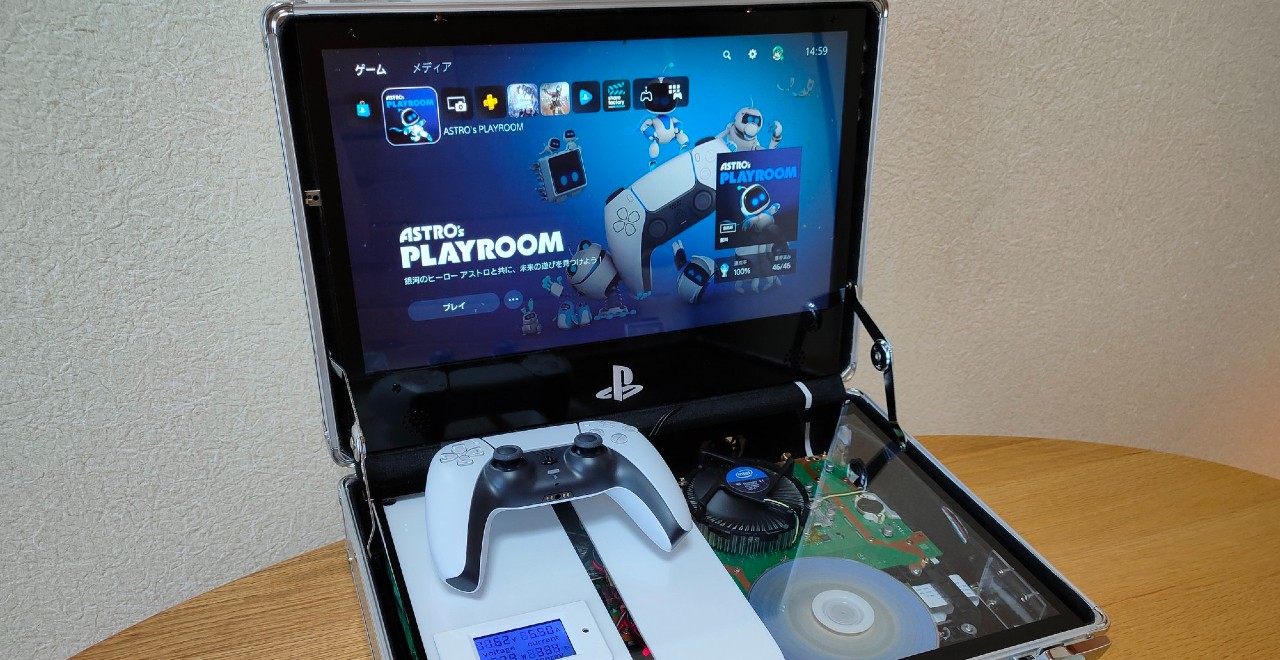 Now, that is quite the flex.