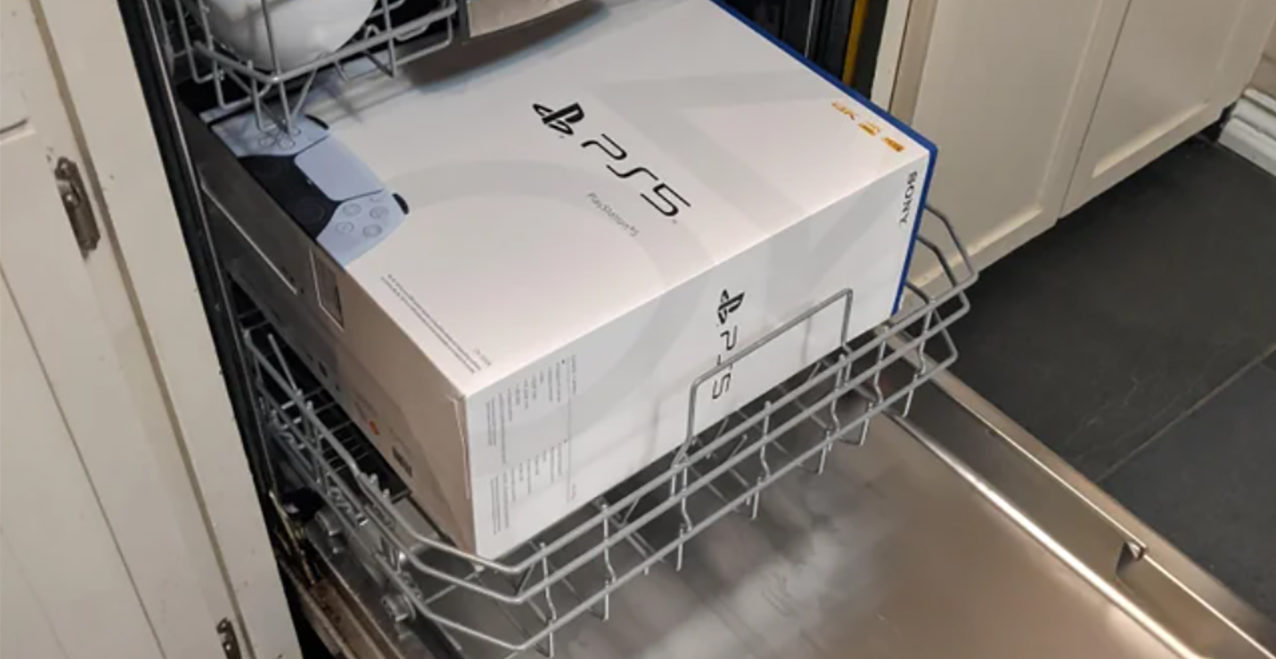 Credit: Reddit/bbbbbbbbbb99
Trying to find the perfect place to hide your kid's gifts can sometimes be difficult. Trying to get them to do chores around the house, even more so.
My eleven-year-old daughter does this thing where I ask her to do something and she acknowledges me, but then she walks upstairs to her room. It's wonderful. She has also started to get very nosey this year about where my wife and I have hidden her presents. She slithers across the floor from room to room like The Grinch and has nearly discovered our secret present stash. Now, just in the nick of time thanks to this Reddit post, myself and parents everywhere can use this Holy Grail of Christmas present hiding spots.
We know the teenage kids will never find it in here. from funny
These clever parents not only managed to snag the very popular PS5 for their teenagers this year, but they've got it snug and secure in the absolute last place any kid would dare look. It's genius. I can't believe it's been staring me in the face the whole time. Laundry baskets and washers and dryers could also work.
The possibilities are now limitless to where we can hide their gifts. Vive la résistance!