This Reporter Losing It After a Puppy Crashes His News Report Is All of Us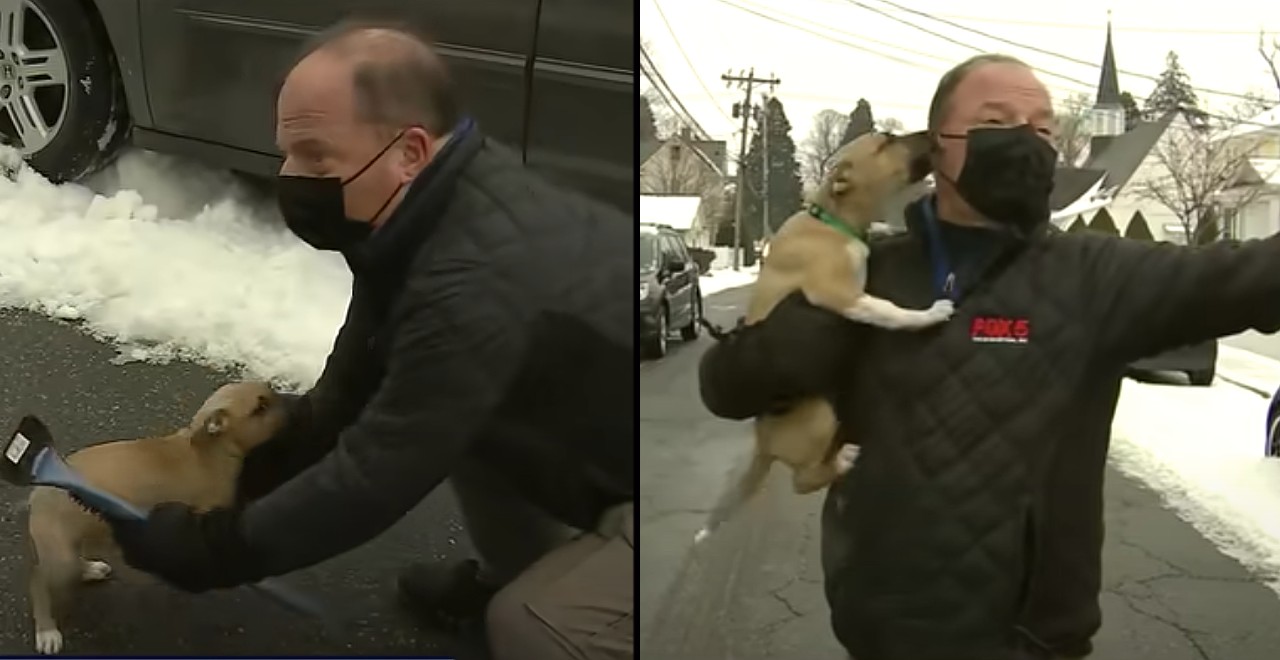 In the age of Zoom, we've all had to cope with certain distractions throughout the day. Making sure we're always on mute if we're not talking and keeping kids and pets occupied during important meetings have become standard parts of the workday, but as we all know too well, things rarely go as planned. Being on camera during the workday has its fair share of stressors, but anyone who's ever been on a Zoom call when someone's pet appears (or, uh, when someone becomes the pet) knows it's by far the best part of any meeting.
Even before Zoom, live news reports allowed us to experience the joy of things going delightfully wrong in real-time. Without the ability to take a segment from the top or remove the offending distractions in post-production, news stations have no choice but to simply work with whatever, or whoever comes their way.
While filming a live TV segment for Fox 5, Bob Barnard was approached by an unexpected guest. Barnard was discussing the city's recent snow and doing his best to figure out how to use an ice scraper (there are people who don't need these for 6 months out of the year?) when a small wriggling puppy made its happy little way over to the news anchor.
"They don't realize this dog just ran out here," Barnard says initially. In typical puppy fashion, the small pup was curious and sneaky enough to escape his house and explore the nearby excitement.
"Hey, come here! Come here!" Barnard says in a voice that's a solid octave above his normal speaking voice. How dogs have this power over us we'll never understand, but we couldn't be happier – and neither could Barnard.
"Forget the people we talked to earlier, I want to get to know this dog," Barnard says, scooping up the happy pup. He makes a quip about starting a kennel service, but stresses that "this is a freebie." Even with his mask on, it's clear the anchor is grinning from ear to ear as the puppy licks his face.
As Barnard marvels at just how great his life is at that moment, the puppy's owner comes running from her house. She apologizes profusely and unnecessarily for her dog's daring escape, and Barnard asks the hard-hitting questions: "What's this dog's name?"
"Pierogi," the pup's owner responds, as everyone in the studio immediately joins team Pierogi.
This adorable interrpuption is a gentle reminder that things don't always have to go as planned to go perfectly. Leave your door ajar, let the dog out of its crate while you're working – right now, an adorable distraction is something we all desperately need.