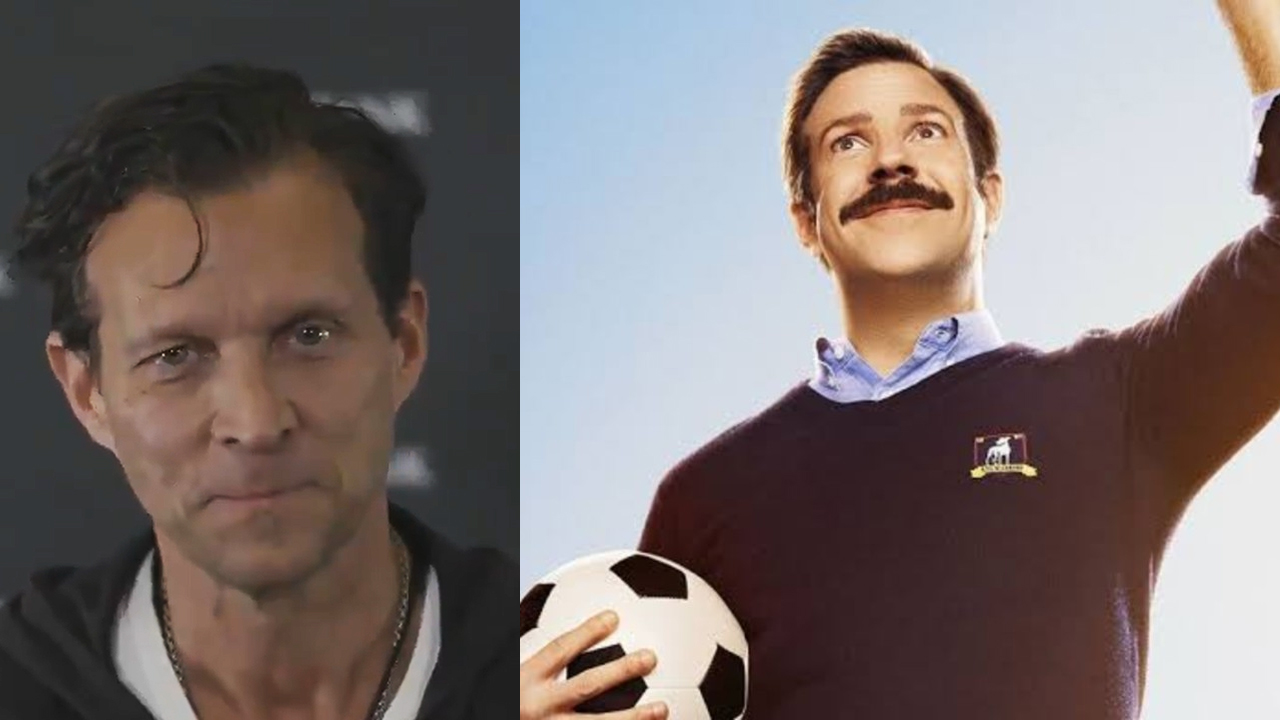 Credit: Twitter/aaronfalk AppleTV
Being a Ted Lasso fan can be a little strange. Not because it's strange to like the show – it is the best and everyone who sees it loves it! But not everyone has seen it. And if you haven't seen it, the level of appreciation the show's fans have can be a little confusing.
The Jason Sudeikis show about soccer? That's on Apple TV+? That's based on some random commercial? That doesn't sound good.
If you have seen it, you know. Ted Lasso is about an American football coach who goes to London to coach a Premier League soccer team, despite the fact that he knows nothing about soccer. Or the team's rabid fanbase – and some of the players – immediately want him out. But he knows people, and he knows how to lead people and get the best out of them, and that, the show argues, is ultimately the most important part of being a coach. Well, that and having the kind of sunny-side-up personality that would annoy TF out of me in real life but which is utterly delightful when delivered by Sudeikis.
He's essentially the opposite of Ted Knight, or Bill Belichick, or Mr. Dawson, the cruel parks & rec coach I had when I played youth soccer. This isn't to say those coaches weren't successful (except Mr. Dawson, he sucked and we sucked), but that you don't have to be a draconian jerk to be a good coach.
Quin Snyder knows. Snyder is the coach of the Utah Jazz, currently in the playoffs as the number one seed in the West but coming off a tough loss in game one of their series against 8-seed Memphis. In the post-game press conference, Snyder responded to a question from a reporter about moving on from the loss via a quote from Ted Lasso, and then said the show "should be required watching for coaches."
"Do you watch Ted Lasso, @andyblarsen?"

Utah Jazz head coach Quin Snyder says @TedLasso should be required viewing for coaches. pic.twitter.com/AuewvQGjV3

— Aaron Falk (@aaronfalk) May 24, 2021
Coach Snyder is right. The show should be required viewing for coaches. It should be required viewing for everyone, frankly, especially people looking for a funny, feel-good TV show with a heck of an ensemble cast and a new season coming in July.
There's no better way to emerge from the pandemic than with the memory of a goldfish and a second season of Ted Lasso.