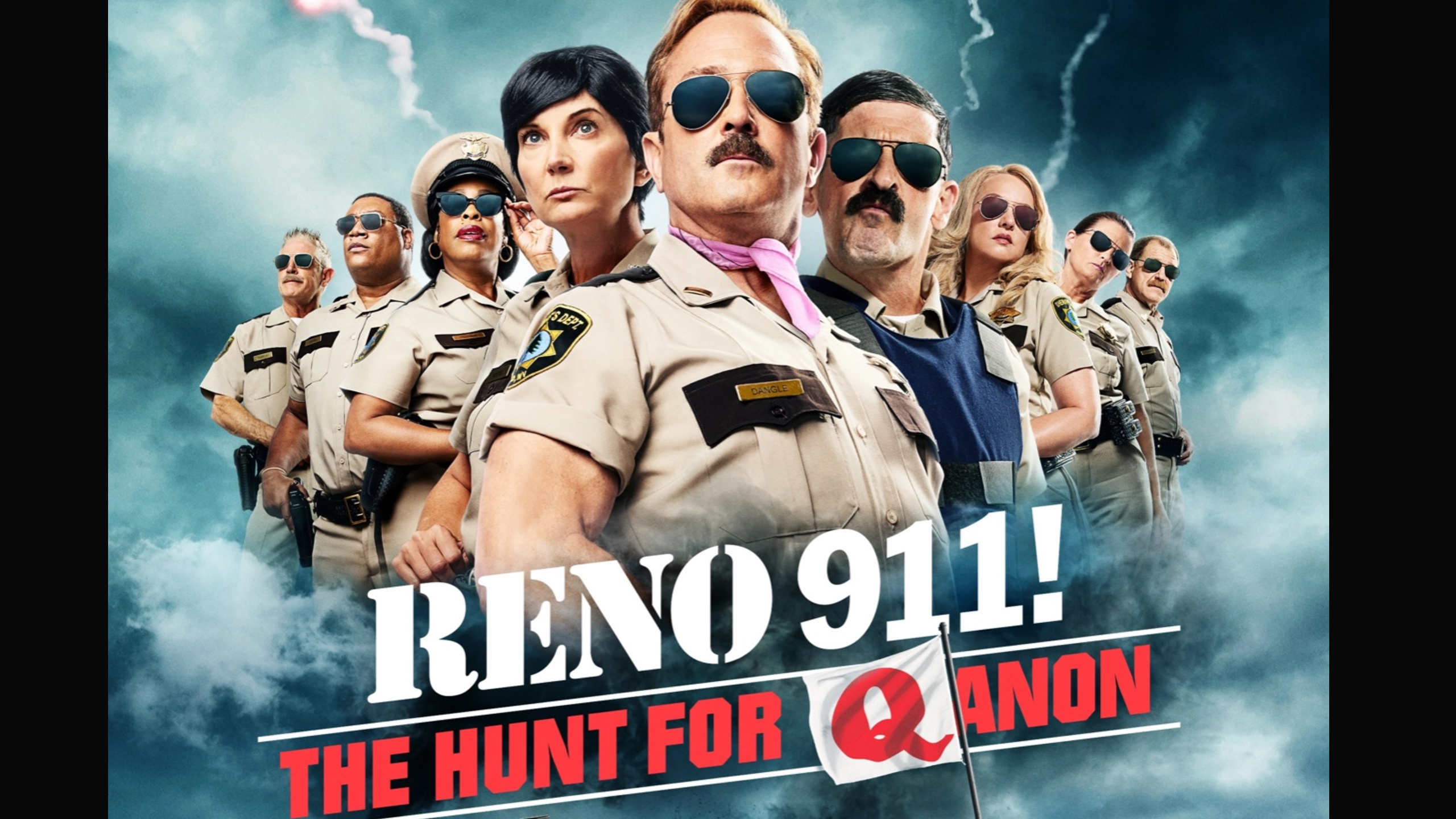 Credit: Paramount+
We live in a great era for comedic talent. There's some really killer stuff in the YouTube/podcast world, some incredible newcomers to the sketch diet (I Think You Should Leave) and one of the best comedic groupings in TV history (Always Sunny in Philadelphia). But one especially underrated group is making another revival, as Reno 911 is BACK with a special for Paramount+ and it sounds funny enough to take a chance on yet another streaming service.
Dec. 23rd. @paramountplus pic.twitter.com/906AsUsIDT

— Thomas Lennon (@thomaslennon) November 17, 2021
The Reno gang had a brief return on Quibi (lol remember that?). Now the gang is back for a special called The Hunt for QAnon and yeah, it's gonna be hilarious. Just knowing the comedic ensemble and the topic, it's gonna be fantastic. Great characters and a farcical subject matter and a funny location is the perfect recipe for a special.
The original cast is all on board as the Reno Sheriff's Department tries to hunt down the infamous "Q" before ending up on the QAnon cruise. Not only are they stuck at sea with Q supporters, but they also end up on Jeffrey Epstein's island because of course they do!
The show hits Paramount+ on December 23rd, and it looks to be a fitting addition to a terrific comedic legacy. The show was a cult favorite on Comedy Central from 2003 to 2009 and honestly, was way ahead of its time. With the short vignettes that made up the show's structure, it was a clear predecessor to today's comedy standards.
Reno 911!: The Hunt for QAnon debuts December 23rd.