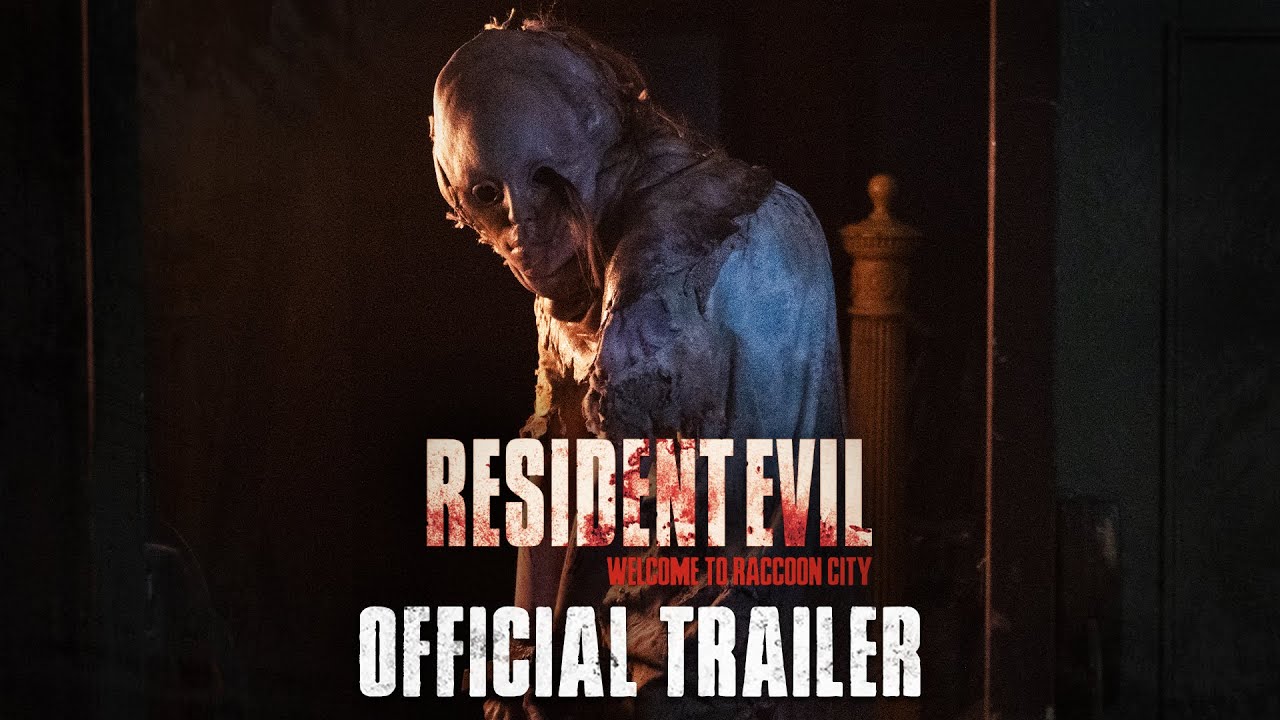 Credit: YouTube/Sony Pictures Entertainment
I'm going to admit when I saw the first exclusive images for the upcoming Resident Evil: Welcome to Raccoon City film series reboot, I was a tiny bit skeptical. The photos looked a bit awkward, and I wasn't sure how well this newest film was going to turn out. After watching this first trailer though, with all of its fan service and nods to the first two games, I'm all in folks.
If you're a Resident Evil fan, all the events and Easter Eggs just in this trailer alone will please you. The truck driver, the first encounter with the "Licker", the "Itchy, Tasty" reference. It really is following the events (even some of the tiny ones from diary entries) from the first two games as close as it can. Even the inclusion of the 4 Non Blondes song "What's Up" is awesome. Don't let me ruin it all for you though, check it out for yourself.
The official plot synopsis reads:
"Once the booming home of pharmaceutical giant Umbrella Corporation, Raccoon City is now a dying Midwestern town. The company's exodus left the city a wasteland…with great evil brewing below the surface. When that evil is unleashed, the townspeople are forever…changed…and a small group of survivors must work together to uncover the truth behind Umbrella and make it through the night."
The cast includes Leon Kennedy (Avan Jogia), Claire Redfield (Kaya Scodelario), Albert Wesker (Tom Hopper), Richard Aiken (Chad Rook), Jill Valentine (Hannah John-Kamen), Chris Redfield (Robbie Amell), and Lisa Trevor (Marina Mazepa). It seems like it's going to weave both Resident Evil 1 & 2 together, including the tragic story of Lisa Trevor from the Resident Evil 1 Remake. We even get a look at the Umbrella Corporation soldiers. Will Hunk make an appearance in this film? I would absolutely love to see Nemesis show up in the next one. I might be getting ahead of myself, but I feel like Welcome to Raccoon City director Johannes Roberts (The Strangers: Prey at Night) could do the hulking biohazard experiment justice. Fingers crossed this one is successful enough to find out.
Yeah sure, the CGI looks a little cheesy in some parts, but I've never taken the Resident Evil games too seriously. There has to be just the right amount of cheese on top of all that mayhem and carnage for me to enjoy them. Resident Evil: Welcome to Raccoon City looks like it's going to strike just the right balance. I can't wait.
Resident Evil: Welcome to Raccoon City releases in theaters on November 24th, 2021