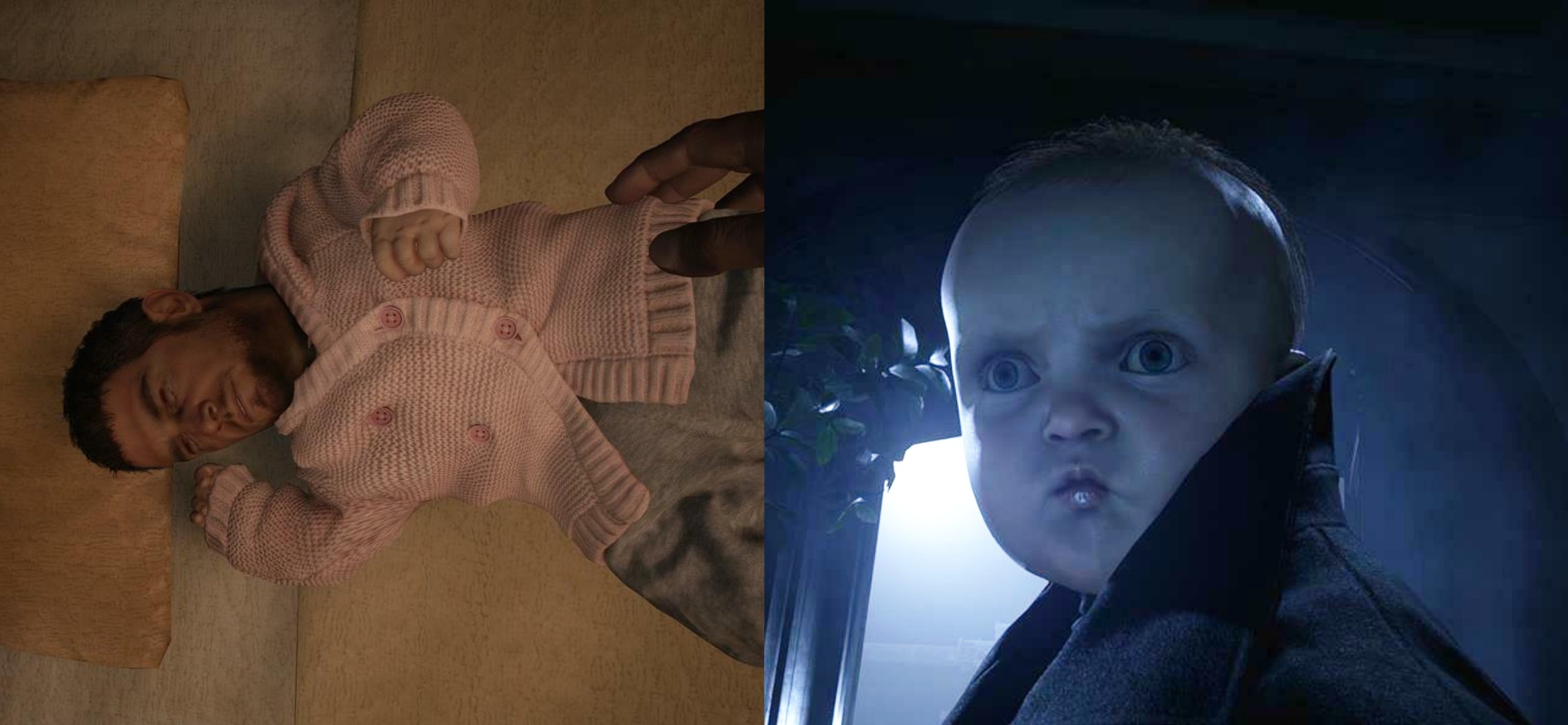 Credit: NexusMods/JTeghius Kittius
Resident Evil Village has only been out for less than a week, and modders are having a field day.
We've seen Barney the Dinosaur make his debut in the survival horror game.  Now, we've got characters swapping heads.  It's all insane, but it definitely puts a smile on my face.
"This was a dumb joke that popped into my head so I had to do this," JTeghius who created the Baby Rose and Chris Redfield mod says on the NexusMods page, "So the baby actually has facial animations too which work on the mini-me. Some aspects may look a little weird, but it's all for the 10-second joke am I right?"
Here we have Baby Rose on Chris Redfield's body…
…and Baby Rose doing her best Zoolander pose.
Up next, we have Chris Redfield on Baby Rose's body.  The horror… THE HORROR.
Okay, he kind of looks cute in this one.  You know, if your baby could grow facial hair.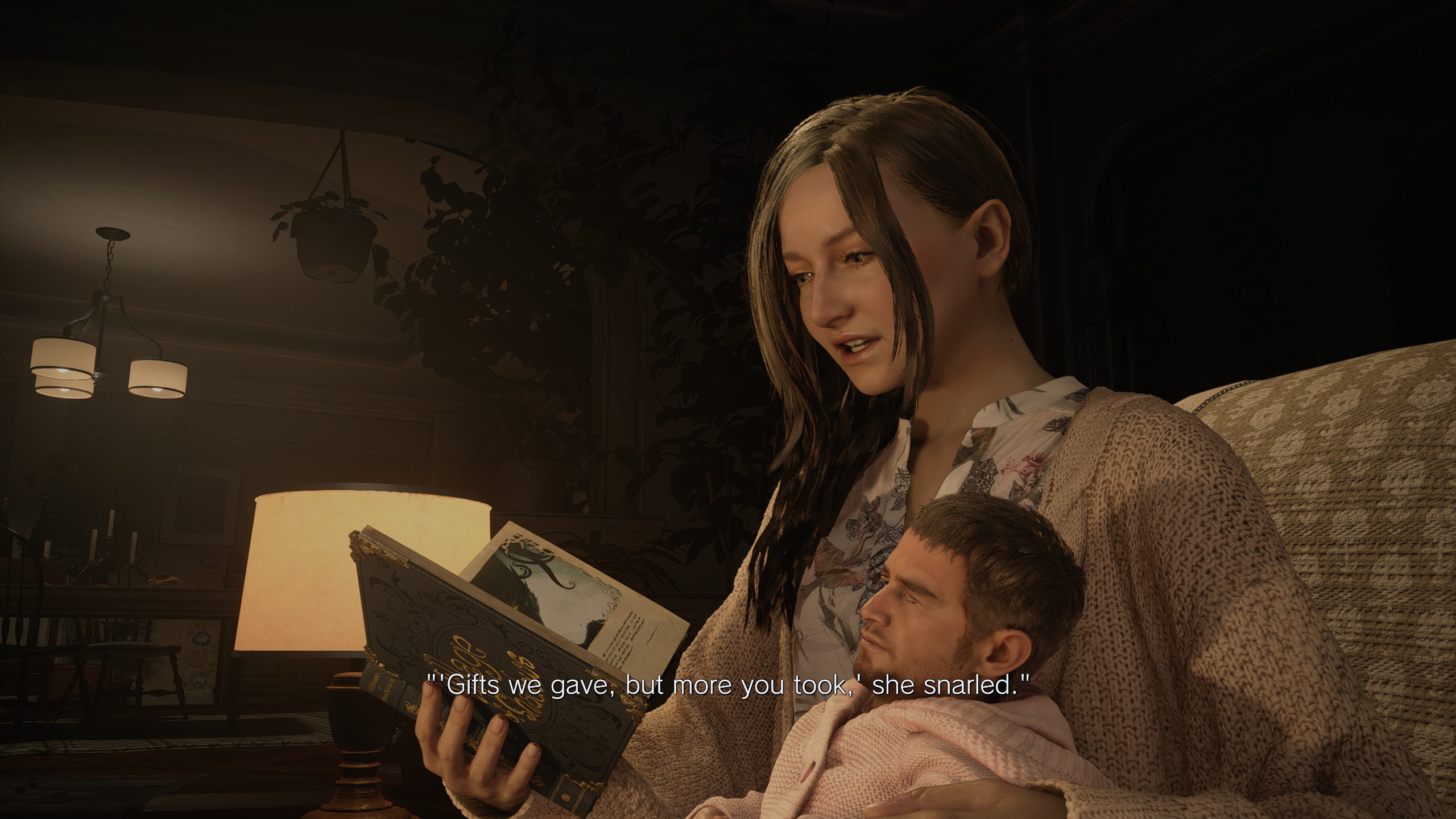 There's even a mod by Crazy Potato that puts a Thomas the Train head on fan-favorite villain Lady Dimitrescu's body, because why not.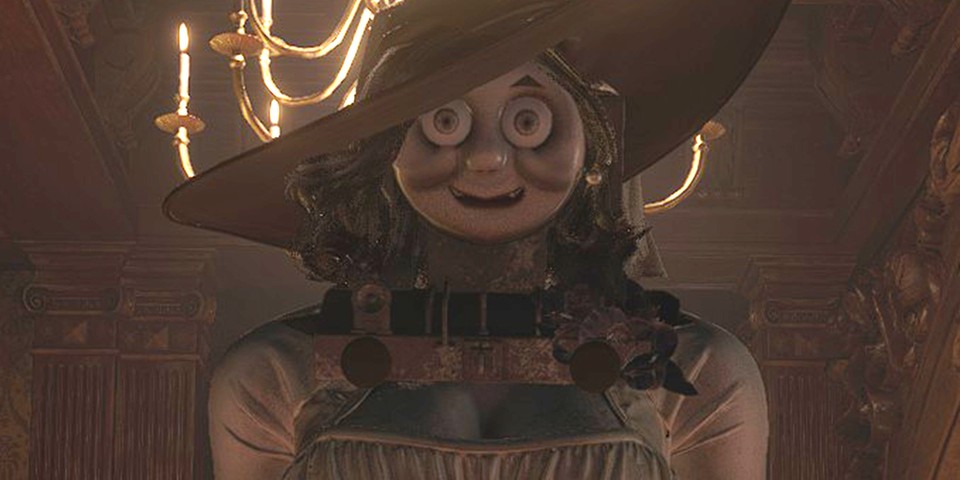 While the community is running rampant and having a blast creating these mods, Resident Evil Village is breaking all sorts of records.  It's currently the fastest-selling Resident Evil game of all time, with 3 million copies sold within the first 4 days of its release.  On Steam, it peaked at 100,000 concurrent players and had 600,000 viewers on Twitch, which is a first for the popular series.
Resident Evil Village reached 100,000 concurrent players, a first for the series! On top of that, there are currently over 600,000 viewers on Twitch.https://t.co/CZMcgfkhG8@RE_Games #ResidentEvilVillage

— Steam Database (@SteamDB) May 7, 2021
I've yet to play Resident Evil Village myself, but the hype is too much and it's definitely next on my list of must-have games.  Have you played it yet, and if so, is it as awesome as everyone says it is?