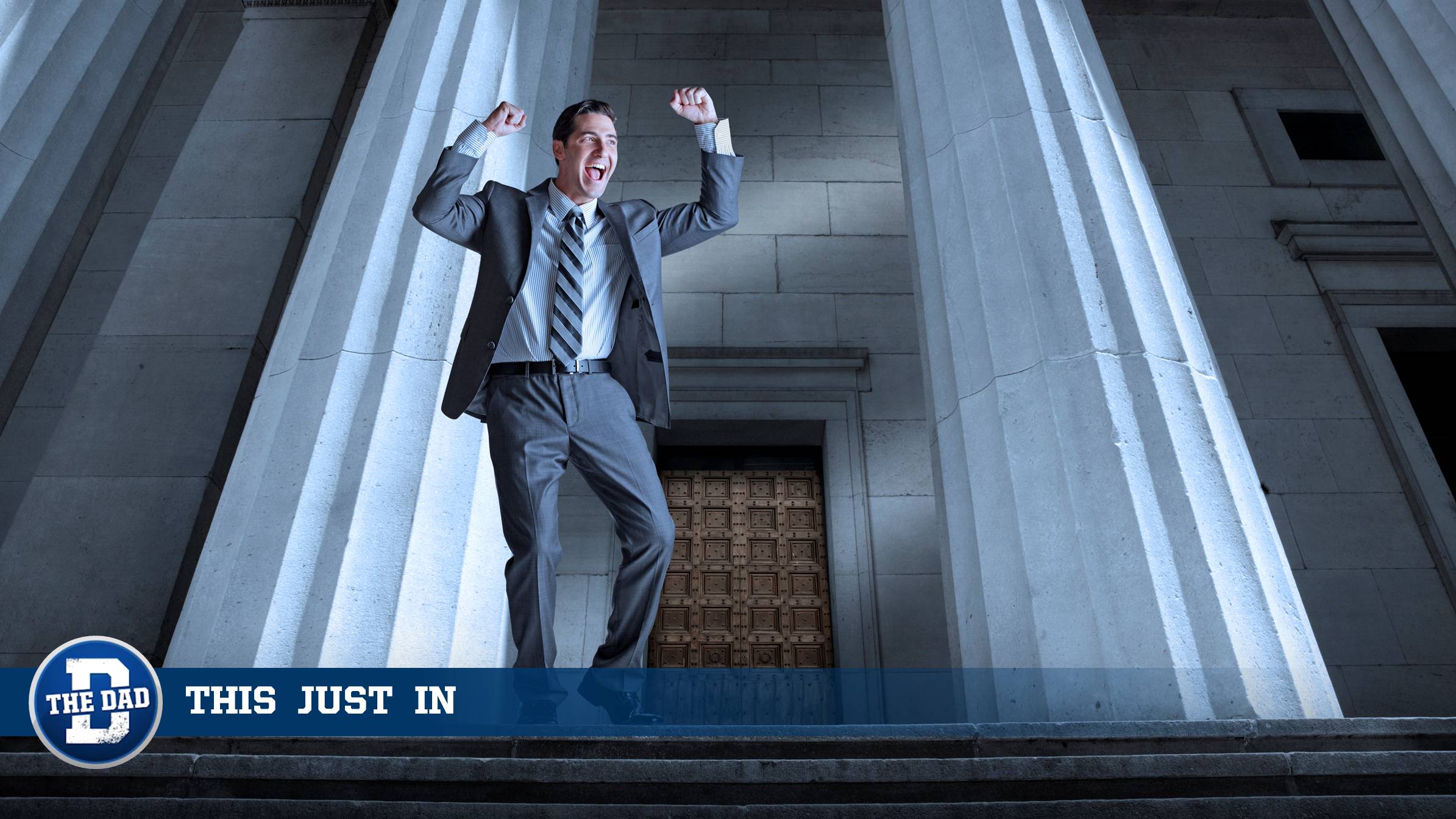 Credit: Getty/DNY59
SEATTLE, WA – Following months of heated courtroom debate, deadlocked juries, and even a few surprise witnesses, 44-year-old Kevin Novak was finally cleared by a jury of his peers who determined that despite accusations to the contrary, Kevin was indeed just resting his eyes.
"I've been a judge for three decades and this is a once in a lifetime verdict," said the Honorable Ellen Davies, who was fully expecting to sentence Kevin to a whole week of doing dishes and driving the kids to soccer practice, but instead ruled in his favor and awarded him a night out with the guys.
While at first, it appeared that Kevin's case was dead in the water, shocking evidence turned the tide in his favor, as Kevin's lawyer entered his client's sleep tracking watch into the record which proved that Kevin never fully passed out and was truly just closing his eyes for a few seconds.
"This is not only a victory for me, but for dads everywhere!" exclaimed an overjoyed Kevin, who was so exhausted from the strenuous legal badly that he briefly shut his eyes on a bench in the courthouse and ended up napping for a solid hour.
Even though Kevin can move on as a free man his time in court is not over—he's currently preparing a case against his wife accusing her of being facetious when she claimed she'd be ready in five minutes when they went to dinner the other night, ultimately resulting in them being thirty minutes late to their reservation.
Despite being completely plausible to parents, THIS JUST IN is satire and intended for entertainment purposes only. For more stories like this one click here.