We Have Ryan Reynolds and Taylor Swift To Thank for the Funniest Ad of 2020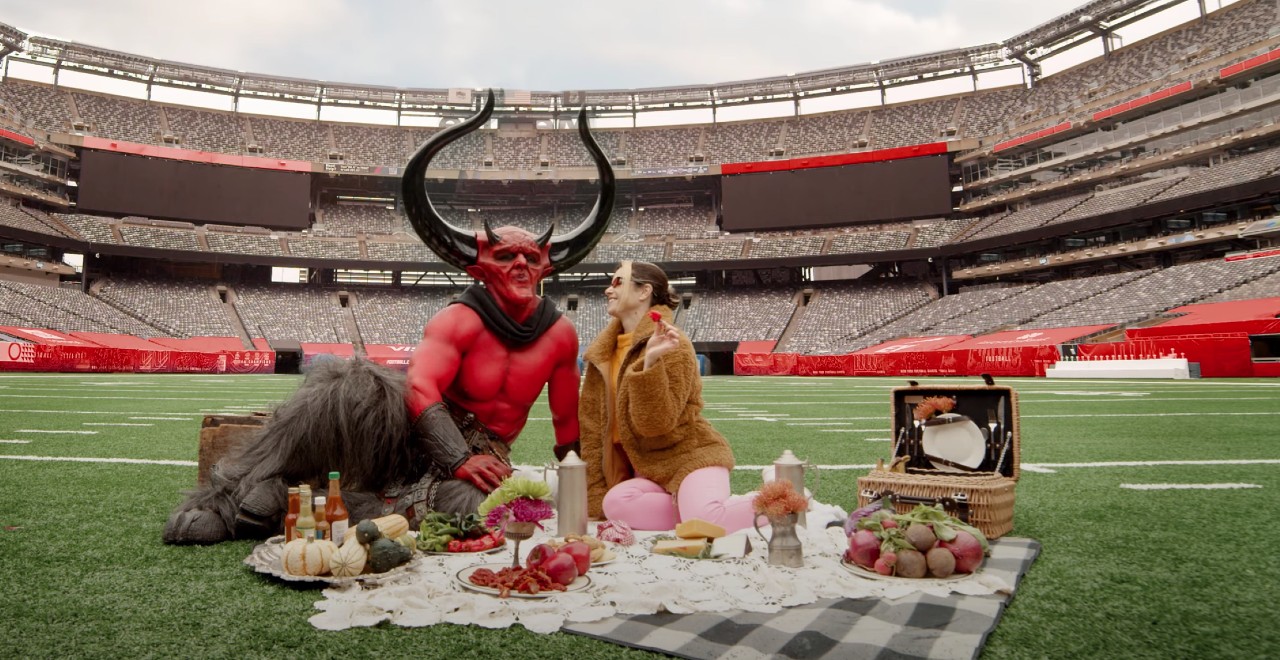 There are only a few weeks left in the hellish year that is 2020, and we finally have the perfect commercial to sum the insanity. And we have Deadpool and T-Swift to thank for it. Reynolds and his content studio Maximum Effort put together the commercial, and it's a snippet of Taylor Swift's newly re-recorded 'Love Story' that plays in the background as Satan and "2020" fall in love.
A match made in hell is still a @match. Latest work from @MaximumEffort #2020LoveStory pic.twitter.com/kGL02PIqin

— Ryan Reynolds (@VancityReynolds) December 2, 2020
The legit funny Match ad shows the beginning of a relationship between Satan and "2020." There's the meet-cute, the courtship, and the ensuing relationship, full of pandemic jokes like taking a selfie in front of a dumpster fire and stealing toilet paper from restrooms. There's even a picnic in the middle of an empty NFL stadium. Everything you think Satan and 2020 would enjoy.
Reynolds shared it, saying "a match made in hell is still a match."
"Match is responsible for bringing millions of people together and even in this dumpster fire of a year, people somehow found love on Match," he said in a statement. "We just imagined what a '2020 match' would look like and this video was the natural, slightly warped result. Also, this stuff gives me something to think about during the board meetings."
For her part, Swift said her new recordings aren't done yet, but that she couldn't say no to Reynolds when he asked for her help with the ad he wrote.
Okay so while my new re-records are NOT done, my friend @VancityReynolds asked me if he could use a snippet of one for a LOLsome commercial he wrote so…here's a sneak peak of Love Story! Working hard to get the music to you soon!! https://t.co/0vBFXxaRXR

— Taylor Swift (@taylorswift13) December 2, 2020
A Match executive said Reynolds and his team created a story that "speaks to this hellish year" while acknowledging the resilience of singles.
The commercial is pitch-perfect, as is the norm for all things Reynolds lately. The guy just gets the zeitgeist in a way most don't, and he keeps delivering time and time again.