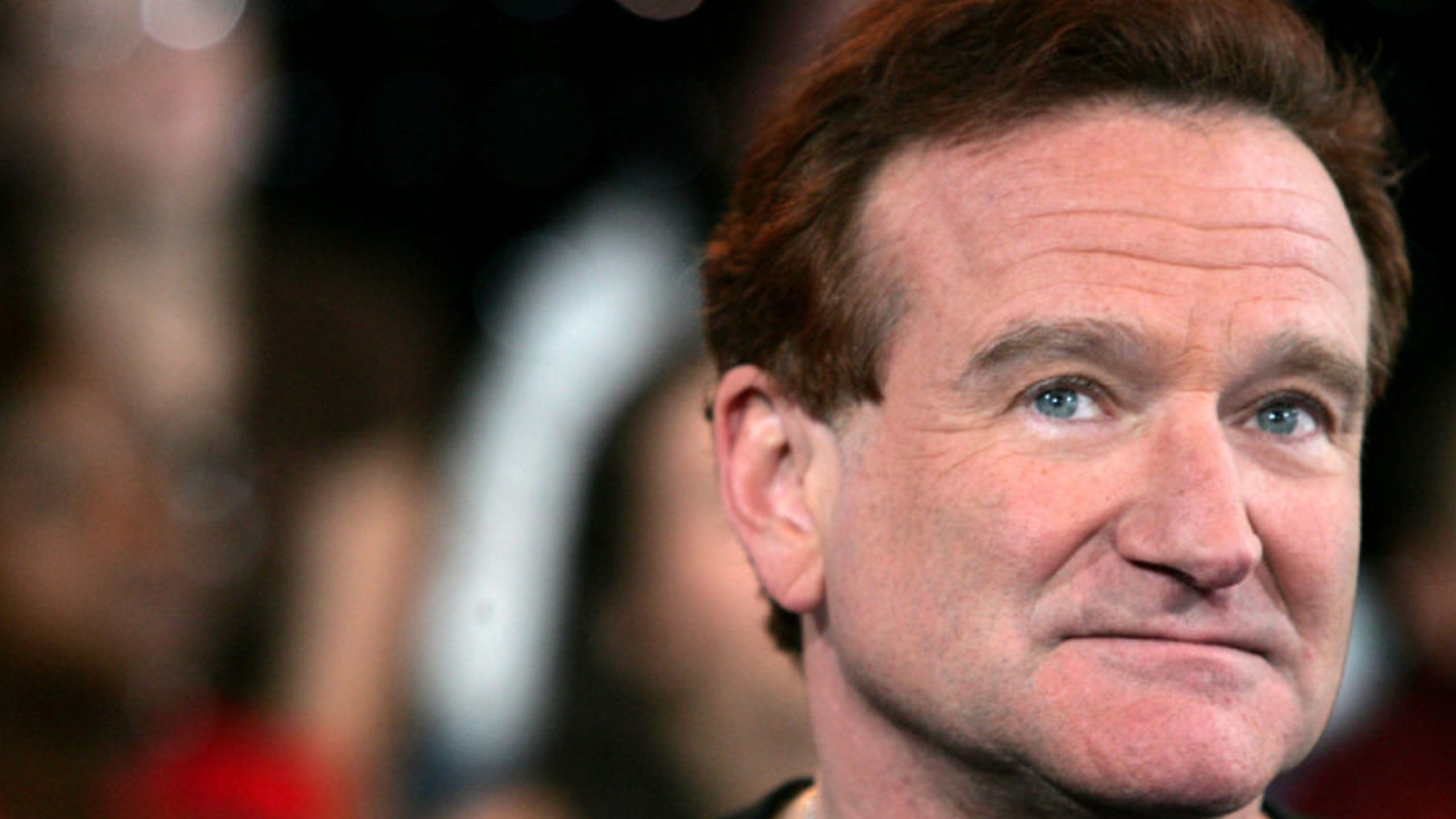 Credit: Getty Images/Peter Kramer
There's no shortage of evidence to support the fact that Robin Williams was an incredible human being, both personally and professionally. Even so, stumbling upon yet another story of Williams's gracious and gentle nature is always welcome. In 2016, Kate Lyon Osher detailed her poignant encounter with the late actor, a story made even more bittersweet by William's late-life battle.
In a touching piece Osher wrote for The Mighty, she reveals a story that stayed quietly close to her heart for many years. The post begins with Osher's reaction to Robin Williams's death by suicide, jarring news that sent her back to a day years prior that changed her life.
"After my first husband Greg died by suicide, I went on a travel quest of sorts, scattering his ashes where he requested and trying to piece my life and my soul back together as best I could," Osher explains.
She recalled the long and surreal process of traveling through the airport with a Tupperware container filled with her late husband's ashes. She recollected the challenge of getting it through TSA in the abundantly cautious post-9/11 world, until one day, she hit a breaking point during an encounter with an insensitive TSA agent.
The agent threatened the unthinkable, stating that Osher would have to toss her late husband's ashes in the trash in order to travel. The grieving widow was in understandable hysterics, but after a nearby police officer verified the death certificate she carried with her, the TSA agent begrudgingly let Osher through.
Tearfully and protectively clutching her plastic Tupperware container, Osher walked shakily to a table at the airport bar. With her cold drink in hand as she tried to steady her nerves, Osher found herself in the presence of some unexpected comfort.
"A soft voice stated, 'Miss, I just want to be sure you are OK. I see you are traveling alone, and I saw what happened, and I just really want to be sure you are OK,'" Osher recalled. "Through my tears I could place the voice but couldn't actually believe Robin Williams was just casually strolling through LAX and would actually take the time to stop to see if I was OK."
Williams saw the disheartening interaction with TSA and sympathized with Osher's devastation. The actor listened as she briefly explained the situation, and offered words of comfort and understanding.
"Addiction is a real bitch," Williams told Osher. "Mental illness and depression are the mother of all bitches. I am so sorry for all the pain your husband was in. I'm so sorry for the pain you are in now. But it sounds like you have family and friends and love. And that tips the scale a bit, right?"
After Robin Williams's death by suicide, Osher decided to share her story for the first time. She remembers the late actor fondly, as many of us do. But to Osher, he was a source of comfort when she needed it most.
"Thanks for being there that day for me," Osher concludes. "You were the angel I needed. And I know you spoke from experience, and I appreciated that."