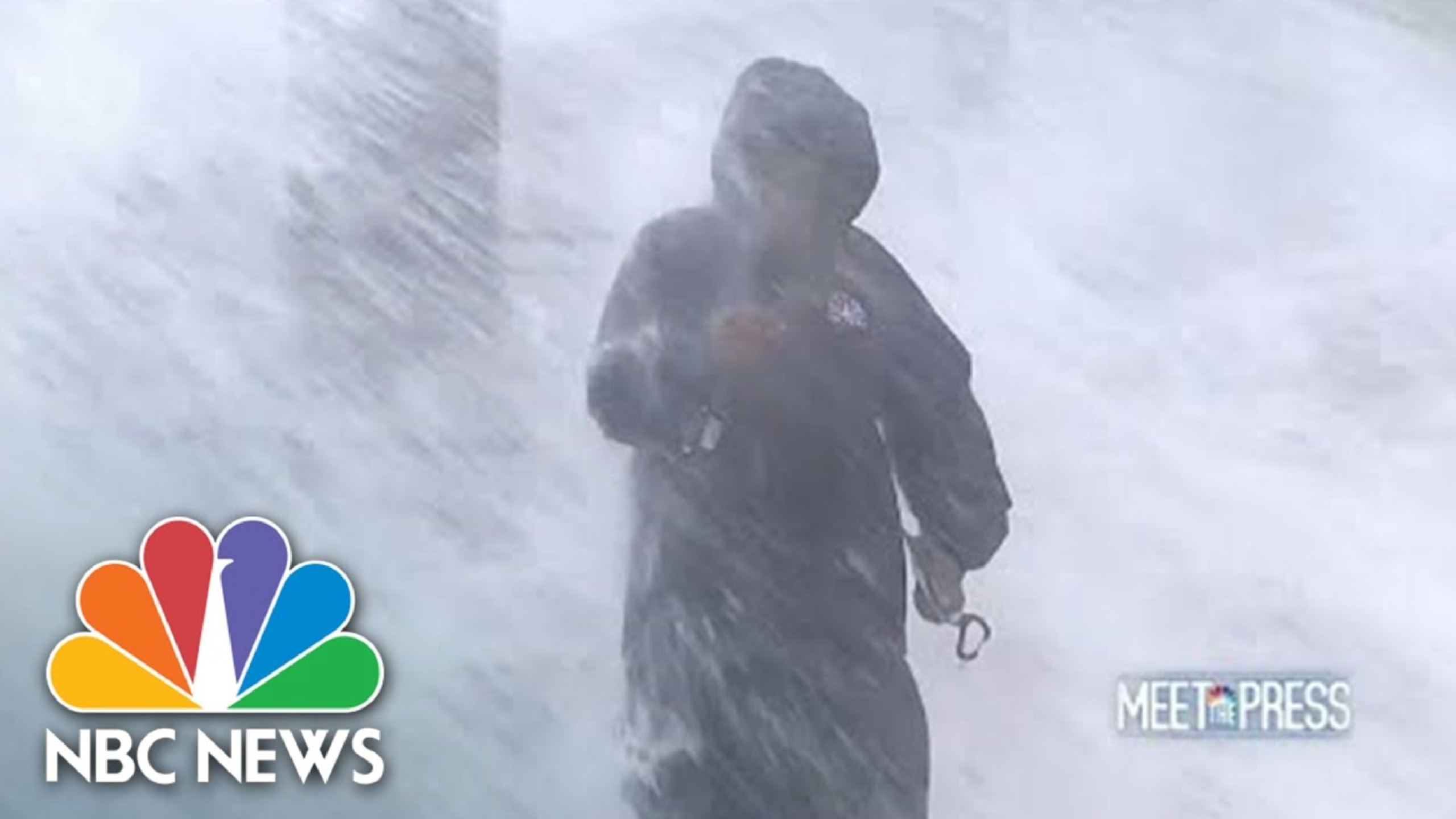 Credit: NBC/MeetThePress
Hurricane Ida developed into a ferocious storm as it slammed New Orleans and the Gulf Coast but it still wasn't fierce enough to scare off America's Weatherman, Al Roker. The nearly 70-year-old Roker still reported from the scene, even while waves were smashing into him. This led to outcries from social media, concerned about his safety and wellbeing. Many felt he was "too old" to still be doing this kind of work.
Al Roker is almost 70 years old, why is this necessary https://t.co/mXw6VaQXzp

— philip lewis (@Phil_Lewis_) August 29, 2021
Roker hears these concerns, and he replied to them with a simple message: "Screw you!"
.@alroker has a message for those who think he's too old to stand outside in a hurricane! #SundayShow pic.twitter.com/v2RD6xA7ku

— The Sunday Show with Jonathan Capehart (@TheSundayShow) August 29, 2021
More specifically, Roker appeared on "The Sunday Show" on MSNBC where he was interviewed by Jonathan Capeheart on the concerns of social media followers. Roker has been reporting around the clock on the scene for NBC's Hurricane Ida coverage.
When he mentioned people thought he might be too old to be on the scene, Roker brushed it off like it was another one of Hurricane Ida's waves.
"I volunteered to come out here," he said. "I've done this for 40 years. Our crews, we all make sure we're safe." And to the people who still think he's too old to cover storms on the scene?
"Screw you," he laughed. "Try to keep up! Keep up, OK? That's it. These young punks. I will come after them. I will drop them like a bag of dirt."
The storm is less humorous than Roker's blast as his social media worriers, as Ida knocked out the power to the entire city of New Orleans. It's left a devastating path of damage, and the Category 4 storm brought widespread flooding and strong winds to the region.
Those interested in helping the region recover from the storm can help in a variety of ways. The United Way and Red Cross are both responding to the scene, and celebrity chef Jose Andres has already pledged help from the World Central Kitchen to prep 100,000 meals for those affected.
The Salvation Army also is directing resources to the area to help people affected by the storm.