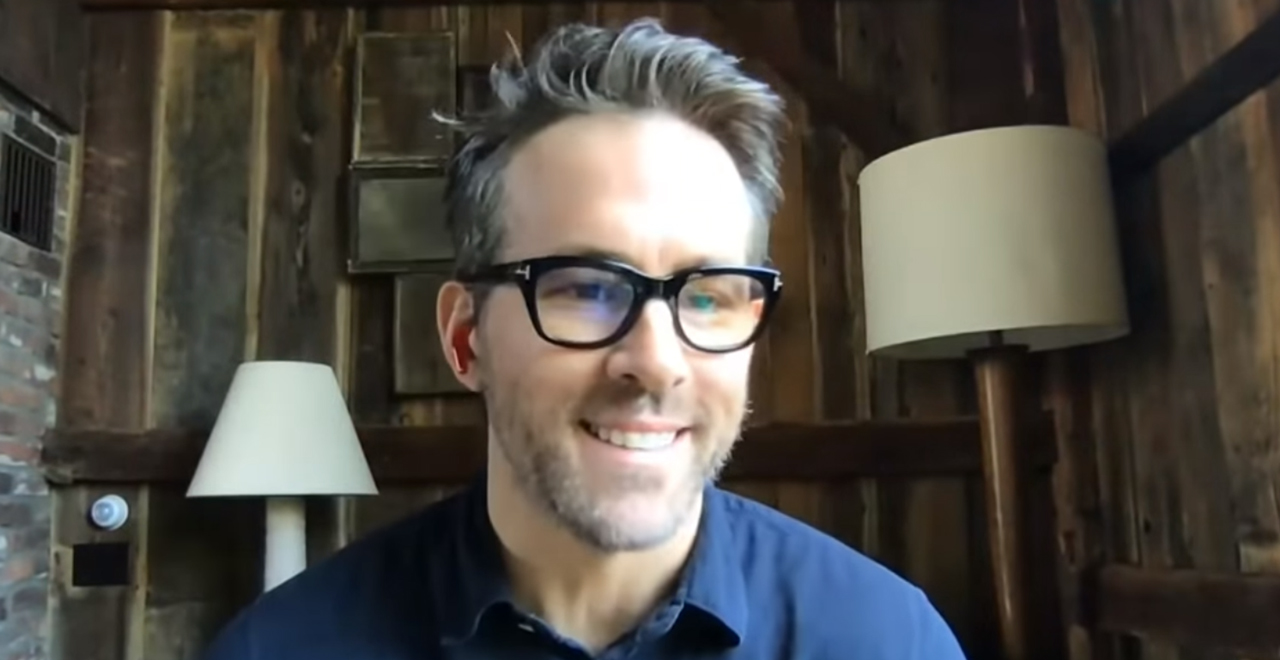 Credit: YouTube/The Late Show With Stephen Colbert
When Ryan Reynolds isn't cracking profane jokes as Deadpool, or tweeting pithy jokes on Twitter, or making clever jokes via the marketing for his gin brand, he's doing what the rest of us are doing during this pandemic: trying to survive with his sanity intact.
Reynolds is a busy man, with multiple movies in the works, the aforementioned gin brand (and its associated charity effort), and three daughters at home. Which is where he currently is as he rides out the quarantine with the rest of us.
Unlike the rest of us, he's able to appear on The Late Show with Stephen Colbert to discuss all of those things, particularly the parenting. Because whoo-boy, it ain't easy these days. Reynolds used his appearance to discuss the trials and tribulations of being at home with his three daughters and to promote the charities he and his wife, Blake Lively, are working with to help people through these tough times.
"I am here with my wife Blake, our three daughters, 5, 3, and 8 months, those aren't their names, those are their ages, and my mother-in-law," who the actor describes as both a life-saver and his "emergency food" just in case. Colbert asks him how he's doing without any masculine company and he confesses that he loves "doing the girl stuff" with his daughters, like making dresses out of tissue paper with them.
He also admits that while they're homeschooling and trying to make the quarantine "an educational experience" for his children, he's "mostly drinking."
Reynolds also stresses that everyone should do whatever they can to help, and to that end, he and his wife are trying to give back with donations to food banks in the U.S. and Canada, and raising money with both Aviation Gin and Mint Mobile, a telecommunications company they own.
Check out the full interview!