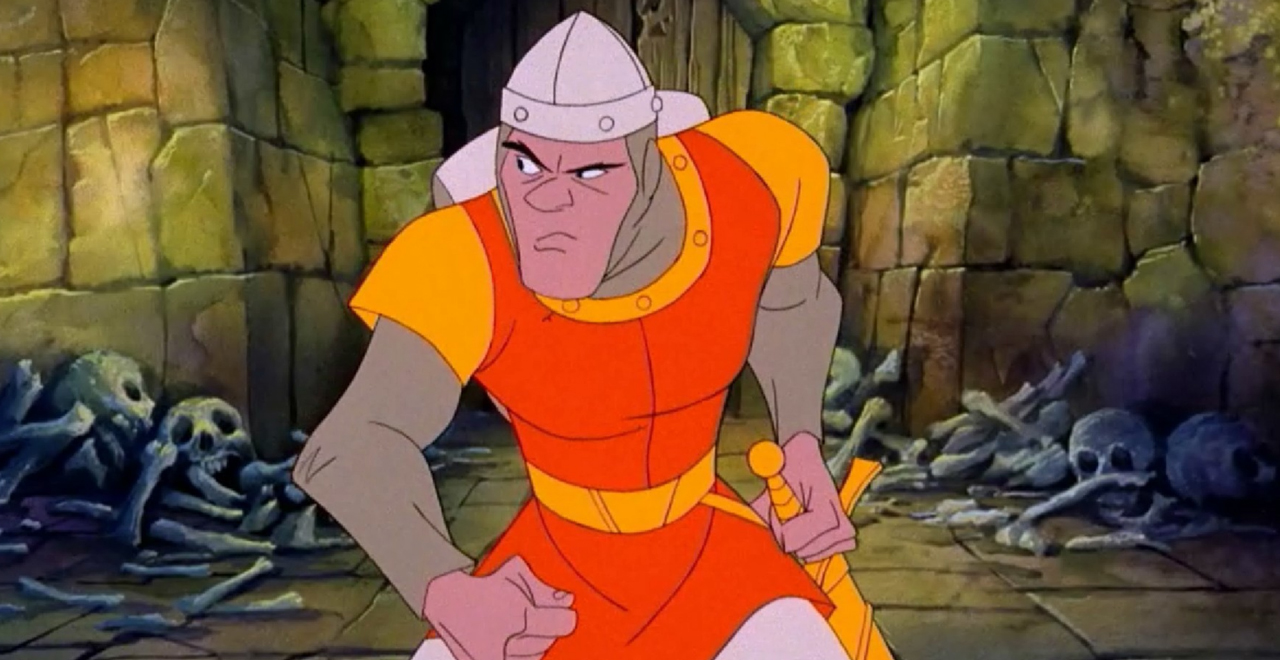 Credit: Don Bluth/Cinematronics
I have a confession to make: I don't "get" Dragon's Lair.
This was the supercool looking arcade game that seemed to take things to the next level. It didn't look like other games, it looked like a cartoon. Like something you'd watch on Saturday morning. But it was playable! Somehow. Like I said, I was never really able to figure it out and preferred to waste my tokens on Outrun and pinball. It was an incredible looking game that foreshadowed more immersive video games with movie-quality graphics – like we have today.
Which makes it the perfect time to bring Dragon's Lair back. To the big screen!
Ryan Reynolds is doing just that, having signed on to a movie version, both live-action and animated, that he'll star in for Netflix. The Hollywood Reporter says that the movie will be written by Dan and Kevin Hageman, who worked on The Lego Movie and wrote the recent Scary Stories We Tell in the Dark. Netflix only just secured the rights to the game, so there's no word on the director, plot, or release date yet. Obviously.
Released in 1983 with animation from Don Bluth, who went on to direct An American Tale and All Dogs Go To Heaven, Dragon's Lair was a sensation.
Apparently, according to The Hollywood Reporter, the game used LaserDisc technology to deliver the graphics, and they were so good that the game was the most popular arcade game in the country for a time. It recently had a cameo in Stranger Things, along with every other piece of 80s pop culture you can think of.
The game is about a knight who is trying to rescue a princess from an evil wizard and a dragon, and one presumes Reynolds will play the knight, Dirk the Daring. Or maybe a man playing the actual game itself? Hard to tell at this point, but one thing is for sure: no matter who he plays, Blake Lively's husband will spend a lot of time winking at the camera because that's basically what he does when he's not supporting bartenders or donating large sums to food banks.
If anything, the dude knows how to have fun, and this movie will surely be that. We'll find out, eventually.