Farm Help Kids With Disabilities Connect With Abandoned Animals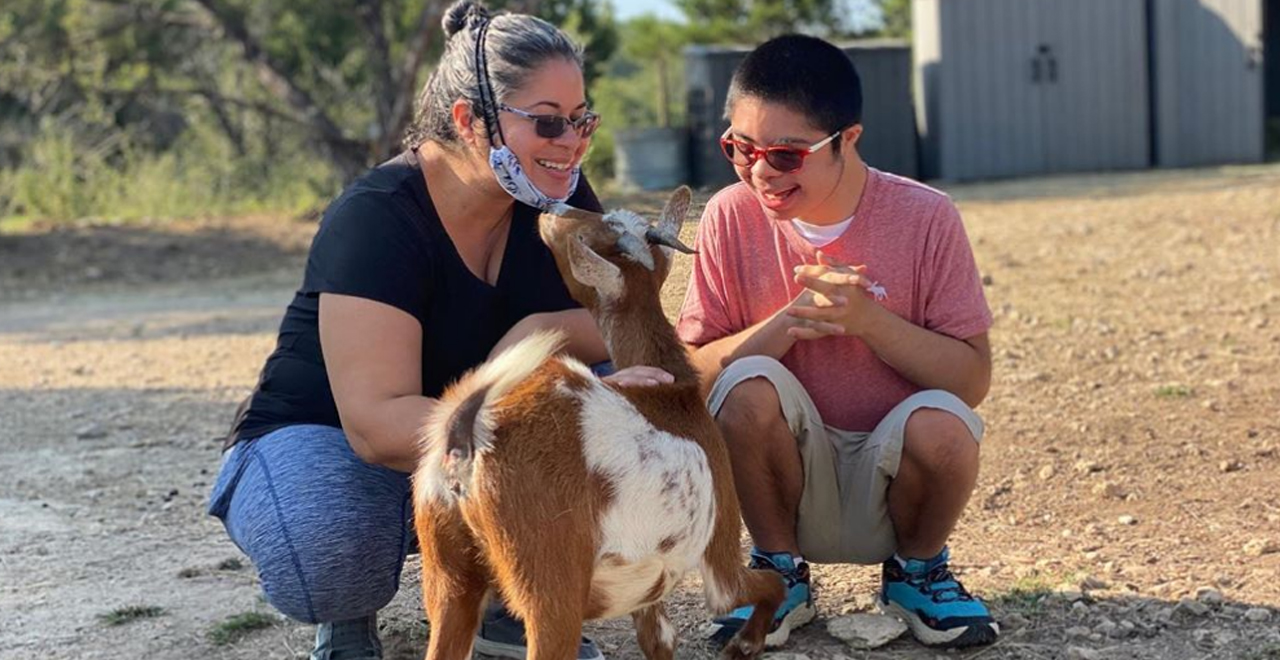 During life's highs and lows, animals are a constant source of unconditional love. They don't care who you are, what you look like, or whether or not you got that promotion – as long as you feed them and give them some daily ear scritches, you're loved for life. The Safe in Austin Animal Rescue is taking advantage of the healing power of animals, creating a space where both their furry rescues and kids with their own struggles can learn and grow.
Most of the animals at the Texas rescue have experienced some degree of abuse or neglect, and as a result, need to re-learn to trust people. Once the rescued animals are healthy and deemed safe enough to be around kids, they take on an extremely special role within the rescue.
The rescue's website explains, "we introduce our rescues to children that come from similar backgrounds of abuse, neglect, and/or special needs. Our animals provide healing to trauma, at-risk, and/or special needs children by way of unconditional friendship and a clear, loving, example of what they are looking for most… hope."
Though this life-changing rescue now helps countless children bond with animals, it all started with one. His name was Angel, and he was an Autism Service Dog. One of the farm's owners, Jamie Wallace-Griner, was in awe of just how much Angel helped her son overcome fear and anxiety simply by providing a constant source of love and support. Now, the farm has helped many other kids cope with whatever it is they're working to overcome – and the animals couldn't be happier to be part of the process.
The rescue aims to reduce barriers to entry for kids would greatly benefit from this unique therapeutic environment. "Healing can be hard and scary, but animals can show us the way! We know that not everyone can afford expensive therapy sessions and high priced programs. Our goal is to offer a place of healing and happiness that is available to everyone."
The farm used to be funded entirely by the owners, but Safe in Austin is now a registered nonprofit. There's a $25 contribution that families can make when they visit, but nobody is turned away from this unique farm simply because they can't pay.
The farm has had such an enormous impact on the lives of struggling kids that many have even returned as volunteers. The incredible rescue reminds both animals and humans how good it is to feel accepted and loved. There's no judgment, no stigma, nobody trying to write your story – Safe in Austin truly lives up to its name.