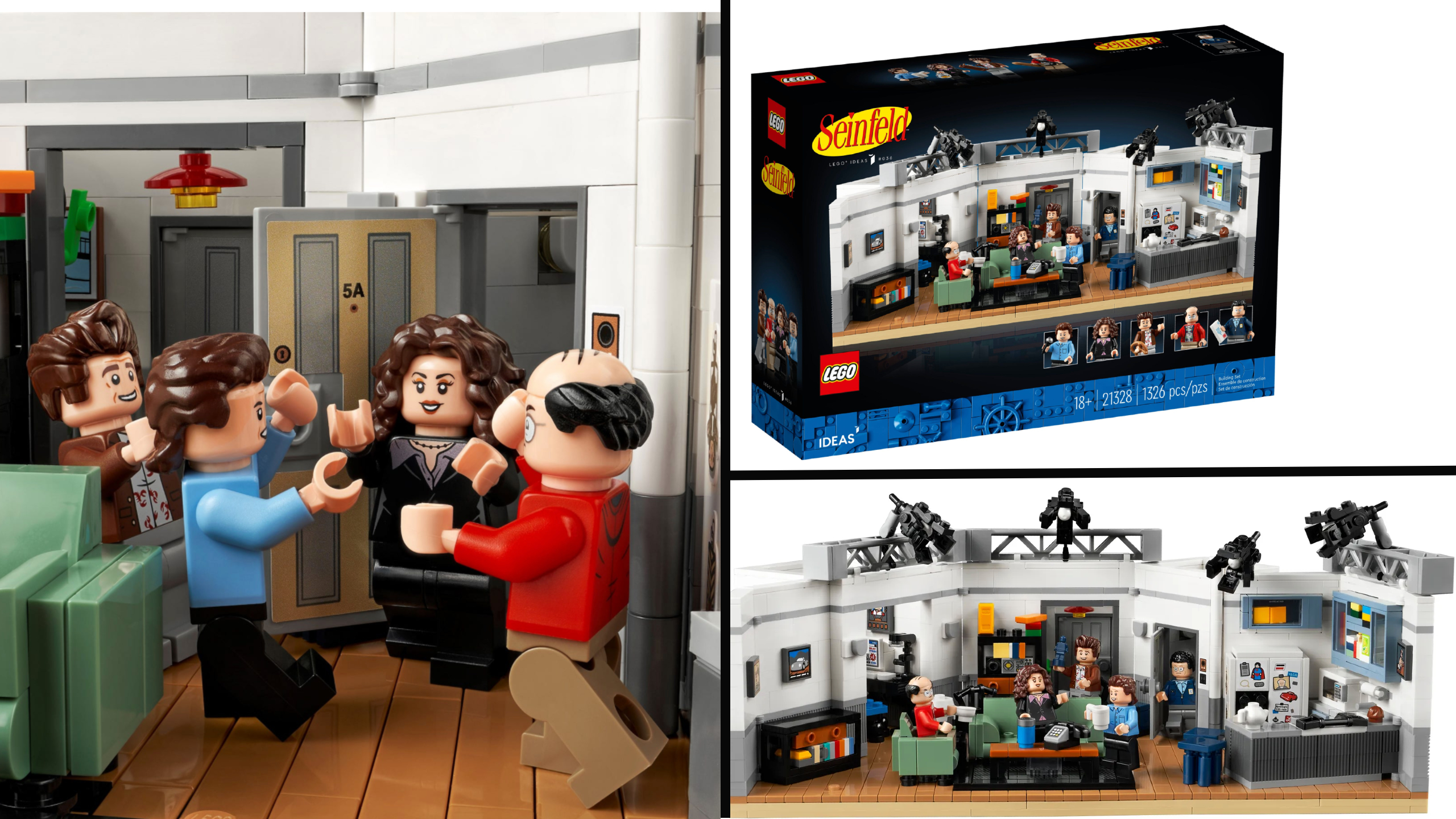 Credit: LEGO
Seinfeld is one of the greatest sitcoms of all time. It's in elevated class with only a few other comedies; Cheers, The Simpsons and…I'm not sure anything else even qualifies (don't say Friends or I'll kick you out of this post right now). The show made Jerry Seinfeld rich and jump-started the career of the true comedic force on that show, Julia Louis-Dreyfus. And now, your favorite ornery New York friends (ha, take that Friends!) are available in LEGO form.
Calling all Seinfeld fans! Recreate iconic scenes from your favorite show in LEGO bricks 🤩 https://t.co/4C9KiyAt7q pic.twitter.com/VCsiNzrZoR

— LEGO (@LEGO_Group) July 5, 2021
To celebrate the 30th anniversary of the iconic TV show, Lego Ideas is releasing Jerry's apartment, complete with all the main characters. LEGO enthusiast Brett Waller designed the set for the show's anniversary in 2019 and submitted his idea, which finally got enough support for the company to make it a reality. He poured over every one of the 180 episodes to pack the set with as much detail as possible.
"I loved Seinfeld in the '90s and recently re-watched them all," he said. "I thought it was a travesty that a LEGO Seinfeld set didn't exist so I made an effort to resolve that and make the best rendition of Jerry's Apartment and the gang that I could. The biggest challenge was trying to cram as much detail from the show into the kitchen, all the cupboards, items in the cupboard, and on the bench-tops. But I am very proud of how it turned out."
The set includes Jerry's kitchen, a stocked cupboard, the living room, dining table, a giant pretzel for Kramer, and more! This is actually an incredibly cool collectible and is a must-have for any LEGO lover or Seinfeld fan.