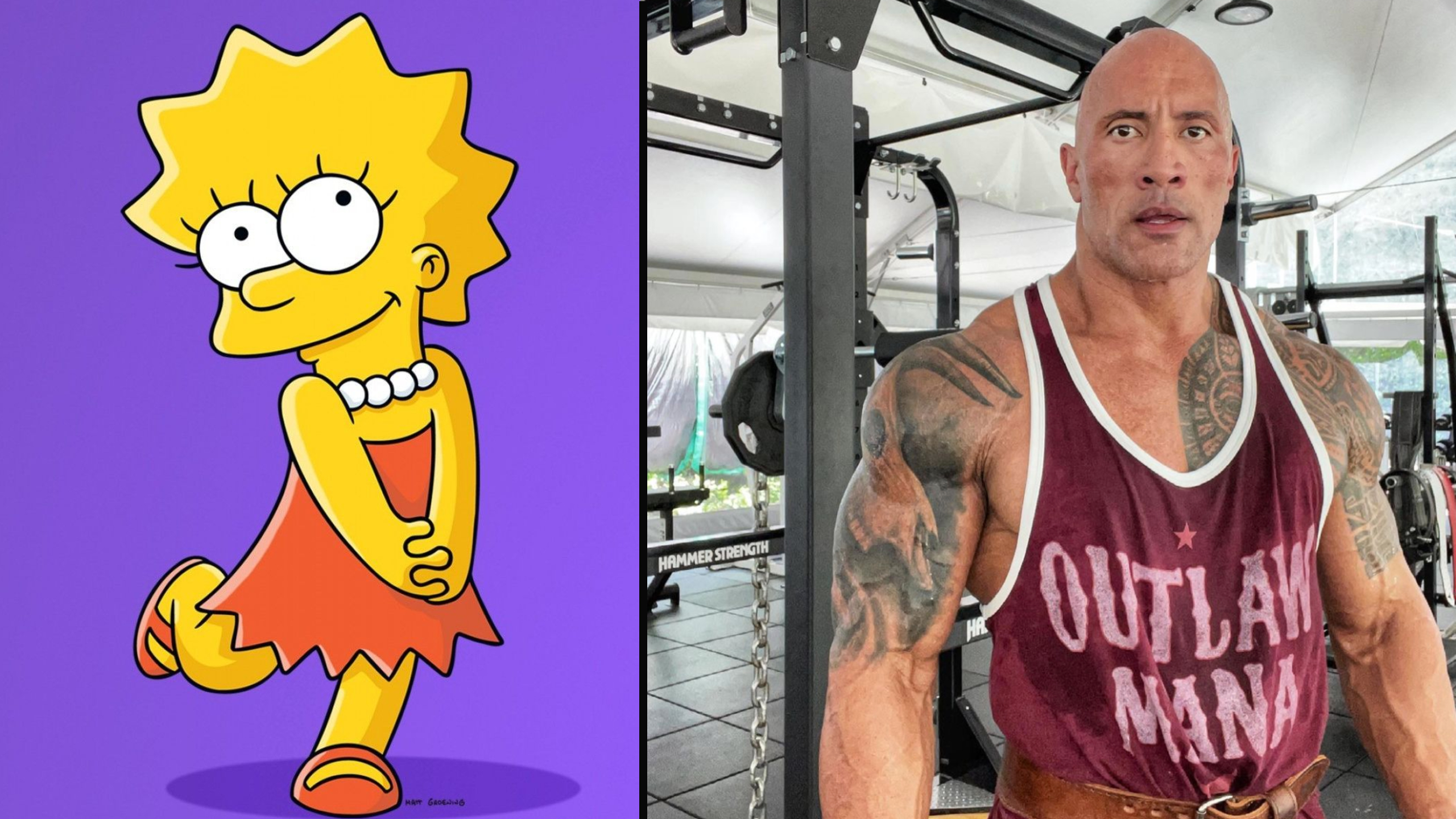 Credit: FOX/Instagram/TheRock
The Simpsons are a television institution and one of the most important shows of all time. It feels like everyone has been a guest on the show, but there's star they REALLY want to get: everyone's favorite Jungle Cruise Captain/mineral-nicknamed movie star, The Rock.
In a Comic-Con panel, Yeardley Smith, the voice actor behind Lisa, asked the rest of the writers and producers on the panel if they could "please" have an episode with The Rock already. One of the writers reportedly even came up with a basic story outline for Lisa befriending The Rock.
The Simpsons writer have a story idea where Lisa becomes friends with Dwayne Johnson, they just need @TheRock to come onboard as a guest star.https://t.co/Ty4ODKF69b pic.twitter.com/LaUvzN0pGv

— Screen Rant (@screenrant) July 25, 2021
It's honestly surprising that The Rock hasn't popped in at some point in 32 years of The Simpsons. Showrunner Al Jean said The Rock would probably do it if he was watching the panel, and several others put the plea in the universe to get word back to him.
"I think it would be really good for your career," Smith joked. "..If you need a little boost, you know."