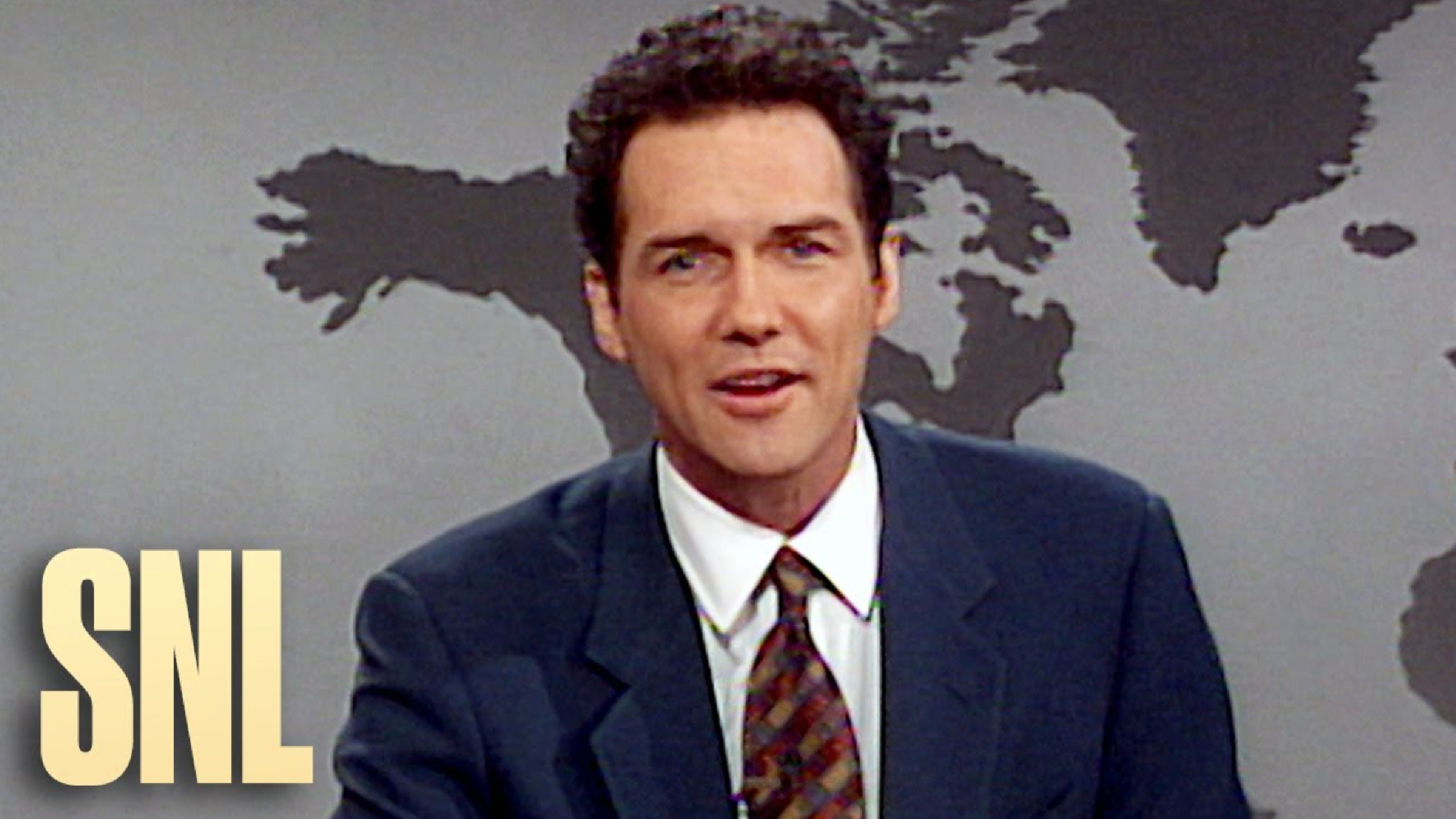 Credit: YouTube/Saturday Night Live
"Saturday Night Live" made their season 47 debut with a strong episode featuring some new talent. But the most poignant moment of the show was the tribute to former Weekend Update anchor Norm Macdonald. The comedy world was dealt a major blow when Macdonald passed away from his private battle with cancer earlier this fall. Macdonald, who enjoyed a lengthy film, TV, and stand-up comedy career, broke out originally as a Weekend Update anchor on SNL.
The current Weekend Update anchors, Colin Jost and Michael Che (Che is a prolific stand-up comic in his own right and the host of his own sketch series for HBO Max) ended their segment in the season-opening show with a tribute to Macdonald. Jost said Macdonald was the reason he wanted to do Weekend Update and said the show thought they should turn the last few jokes of the segment "over to Norm."
They then played some of the highlights of Macdonald's Weekend Update run, including one of his best jokes about O.J. Simpson. It was his O.J. jokes that infamously got Macdonald kicked off the show, but he never backed down.
Pete Davidson also paid tribute to Macdonald by wearing a shirt on the show featuring Norm's face.
SNL had previously released a statement about Norm's passing, calling him "one of the most impactful comedic voices of his or any other generation." They also said, "No one was funny like Norm."
That is the pure, unvarnished truth. So many comedians sound like other comedians, but Norm Macdonald was unique and funny like Norm whether it was on a TV show, a stand-up set, or a talk-show appearance.